It's no longer necessary to install the Friends plugin to have Follows in your community. PeepSo can keep a count of how many followers each user has, and how many users they follow. There is also a Followers tab in the user profiles.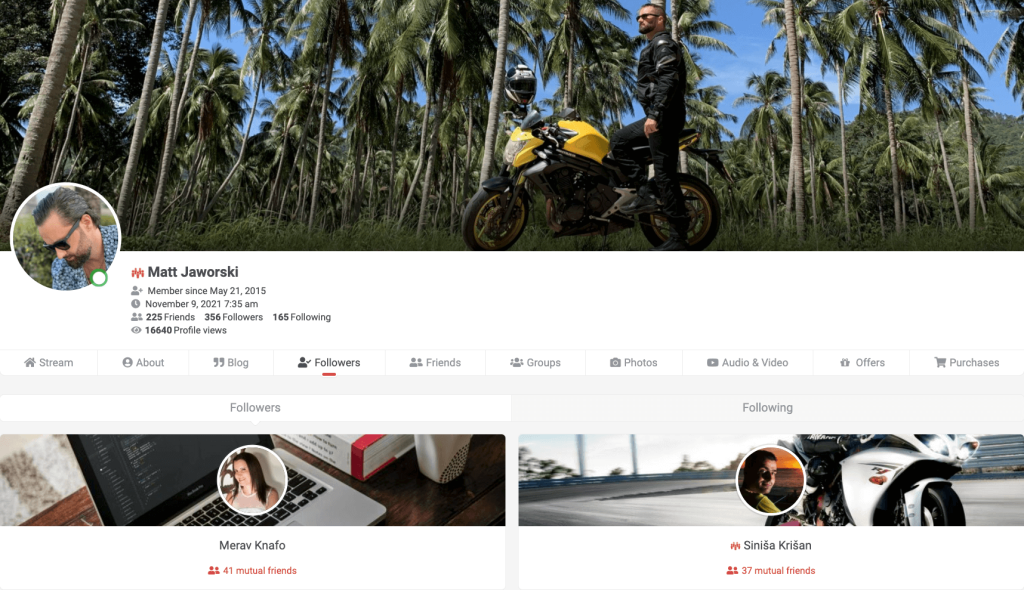 it's possible to show member since and last online in the same area under the cover, the administrator can configure the visibility of these items. Please bear in mind, these settings do not control the privacy of the features, only who to show the details under the cover to.
These new settings can be found in PeepSo > Configuration > Appearance.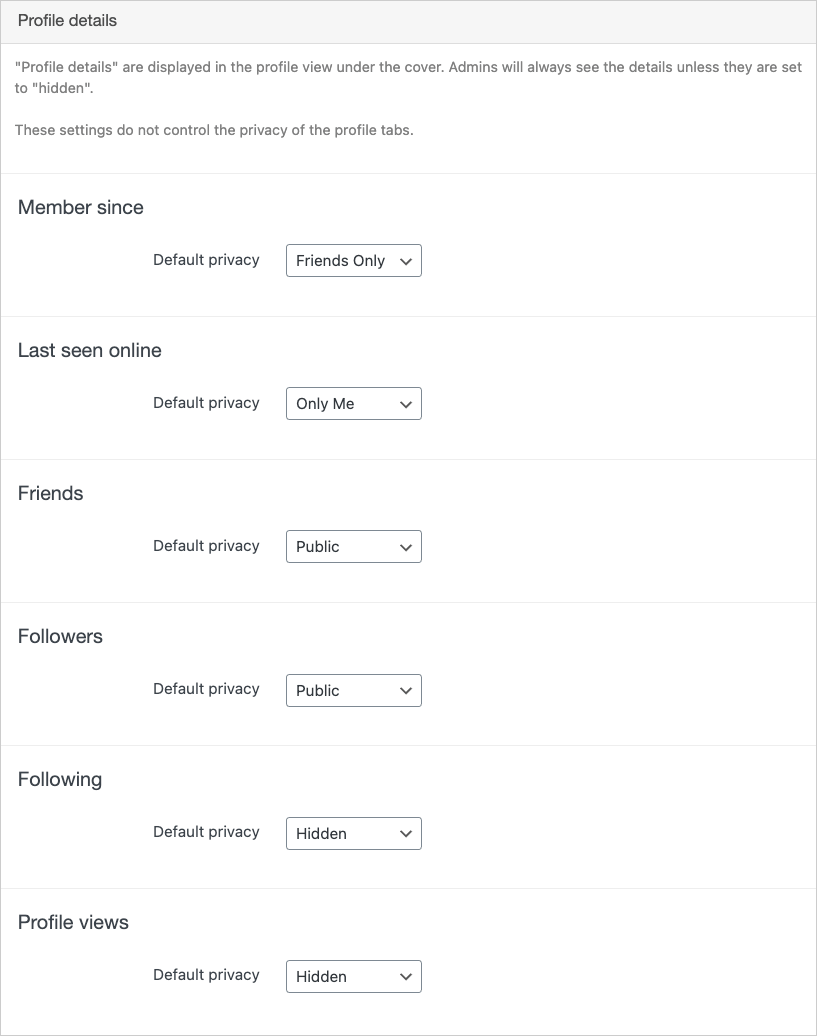 You can with the help of the PeepSo Integrations: MyCred plugin also display the accumulated points for your community activities, which will appear under your profile details. Check out this documentation to learn more.