The free PeepSo Foundation will allow you to add a post with a custom background. To enable adding posts with their own backgrounds activate the Post Backgrounds setting located in WP Admin -> PeepSo -> Configuration – Stream Posts -> Post Backgrounds section.
In the Post Backgrounds settings you will find:
Enabled switch – enable or disable Post Backgrounds
Maximum post length – set the maximum length of the post
Allow linebreaks – allow linebreaks by selecting values from 0 to 6
You can also manage backgrounds in WP Admin -> PeepSo -> Manage -> Post Backgrounds.

You can add your own background by clicking the Add New button at the top right of the settings.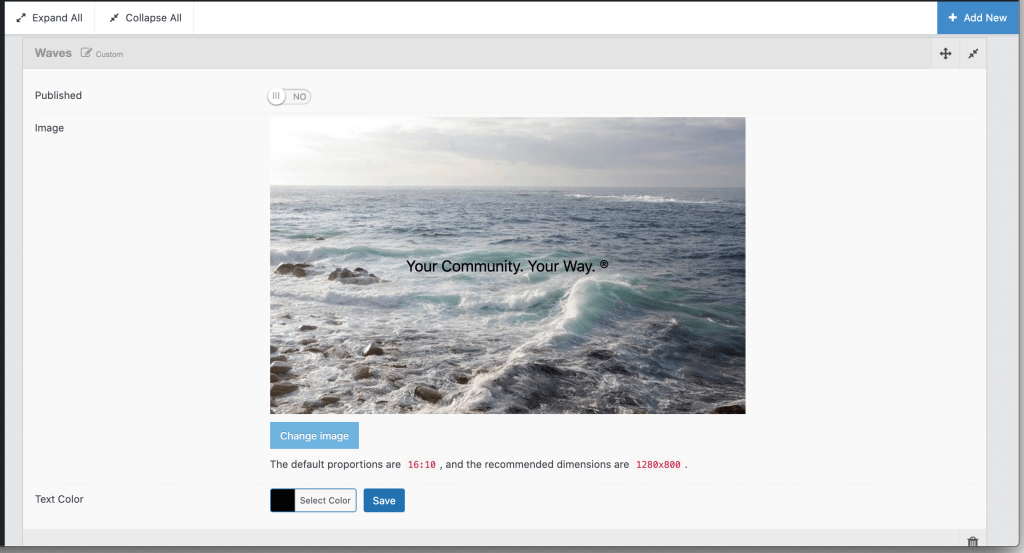 After adding a new background, you can:
Publish it with the Published switch to make it available to users.
Change the image with the Change image button.
Change the color of the text that appears on the background by clicking Select Color.
Name the background in the upper left corner of the background setting.
To add a post with a background on the stream select Post type: Post background from the options available in the postbox.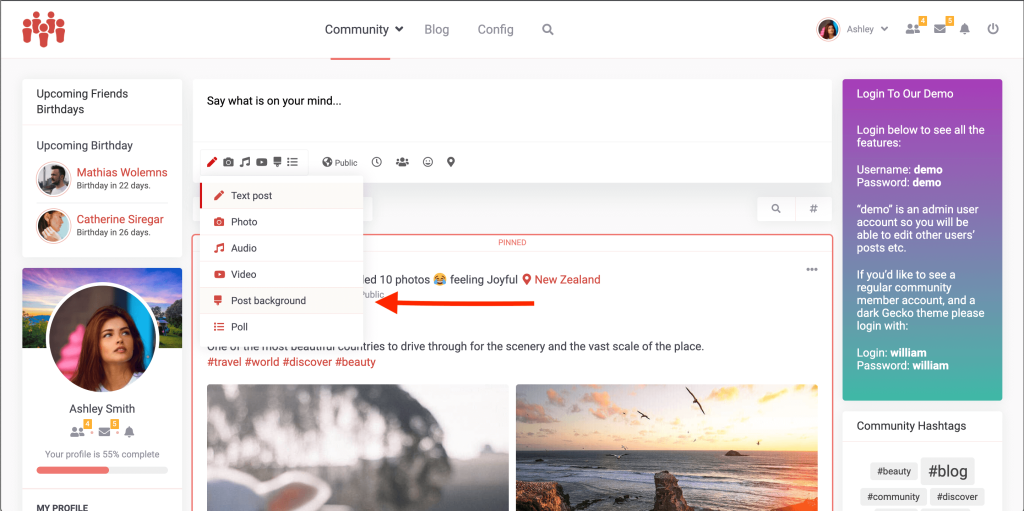 The video tutorial that covers Post Backgrounds: #