How to upload photos in the activity stream? #
To begin, you'll need to install the Photos Plugin, which allows you to easily upload photos to PeepSo.
Select Photo – post type in the postbox.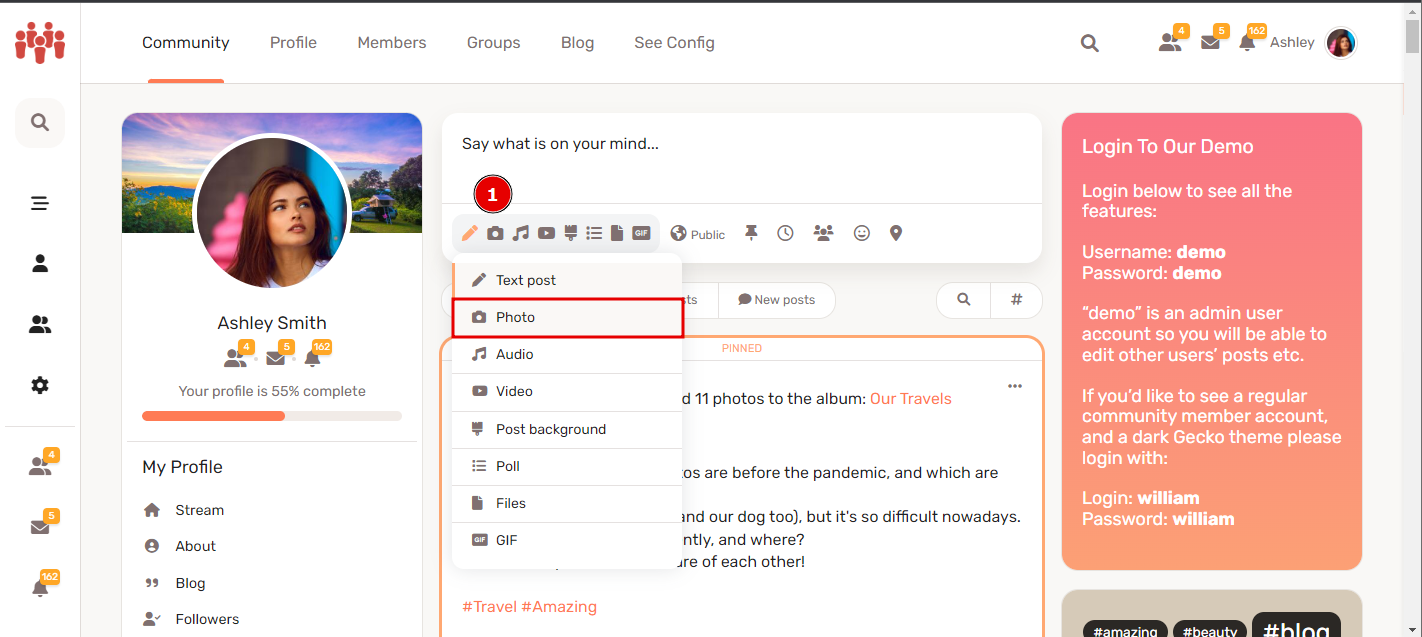 Click on "Start uploading photos" tab.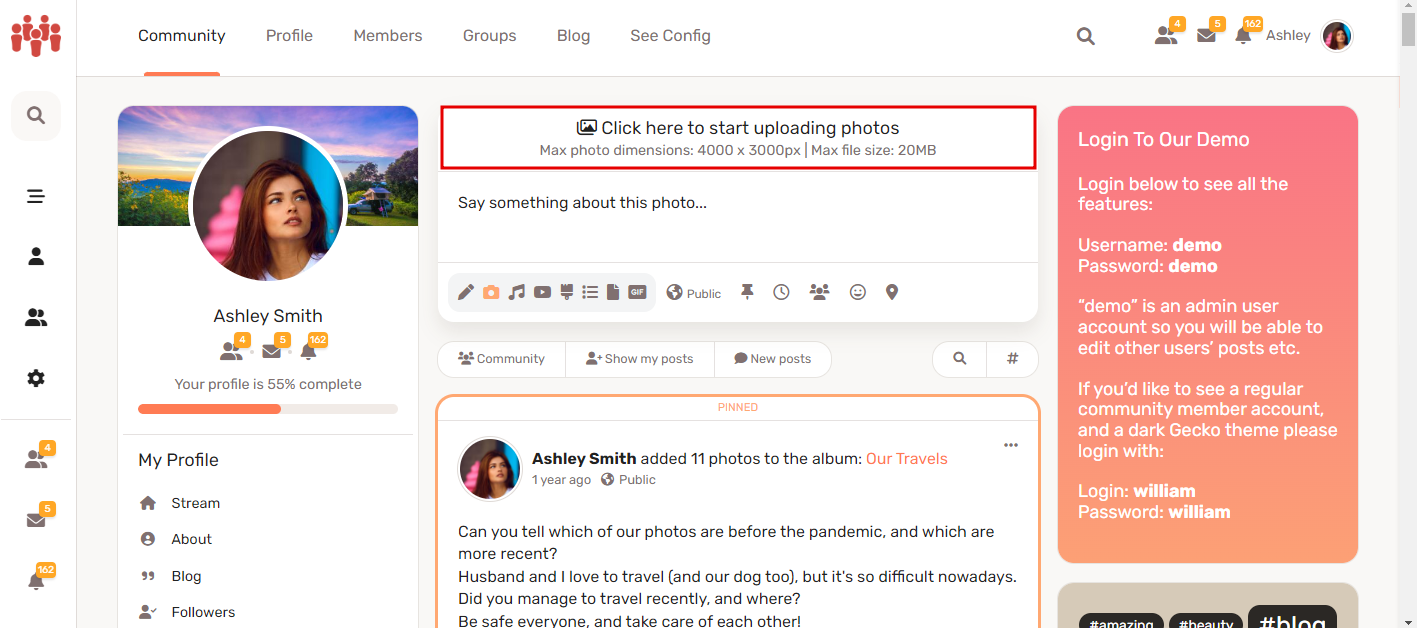 Select one or multiple photos.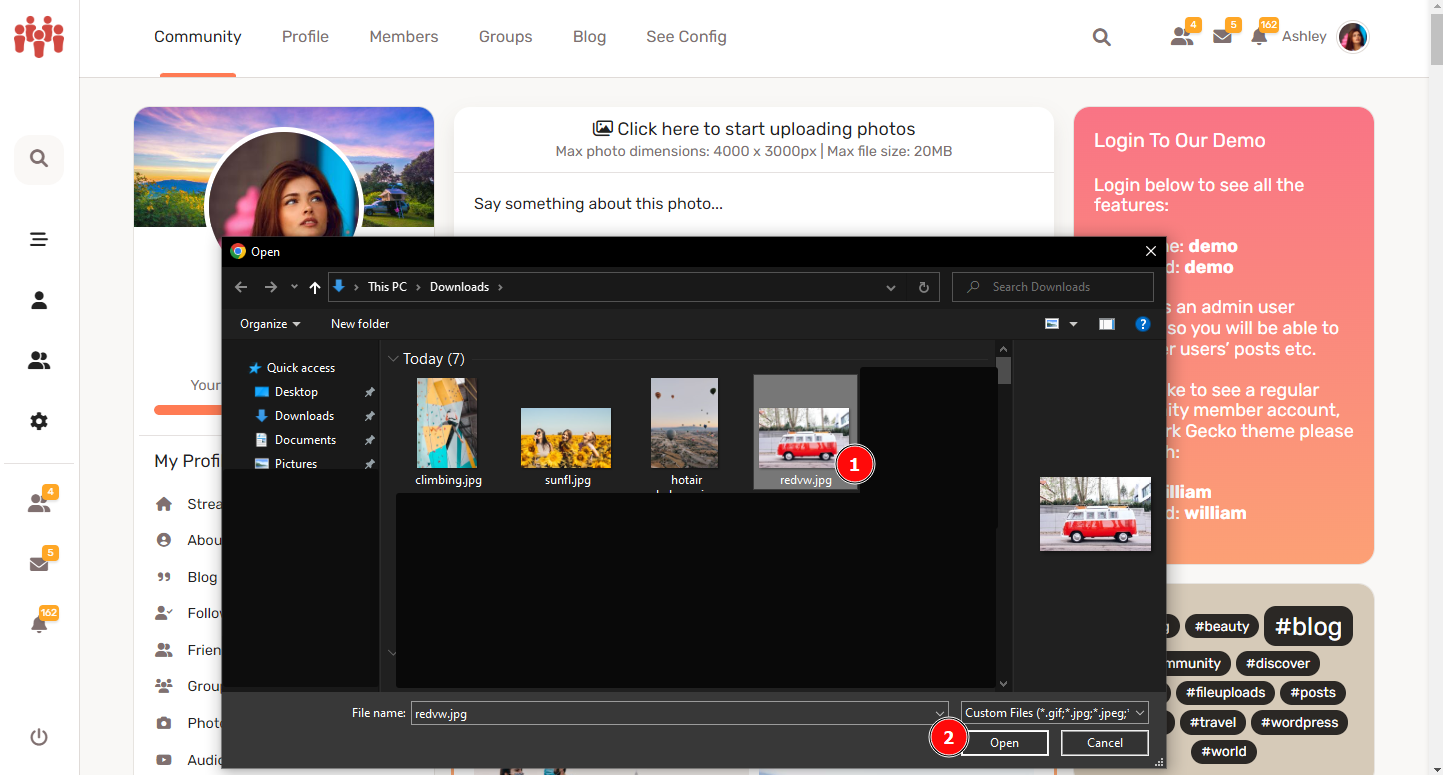 After uploading a photo, you can rotate it, select the privacy settings for the post, and optionally add a short description.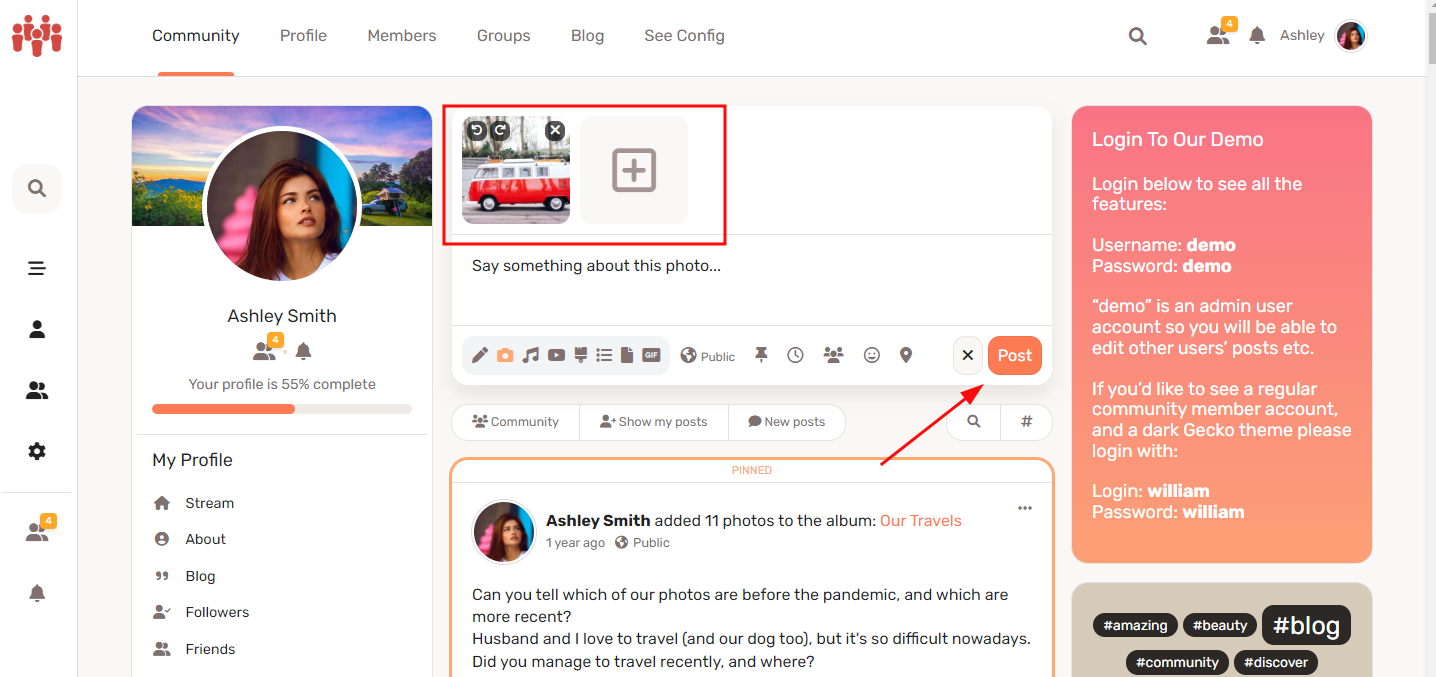 Delete the photo #
To delete the photo you have posted, click on the 'stream post' dropdown menu and select 'Delete'.