Access the dashboard by going to WP Admin -> PeepSo -> Dashboard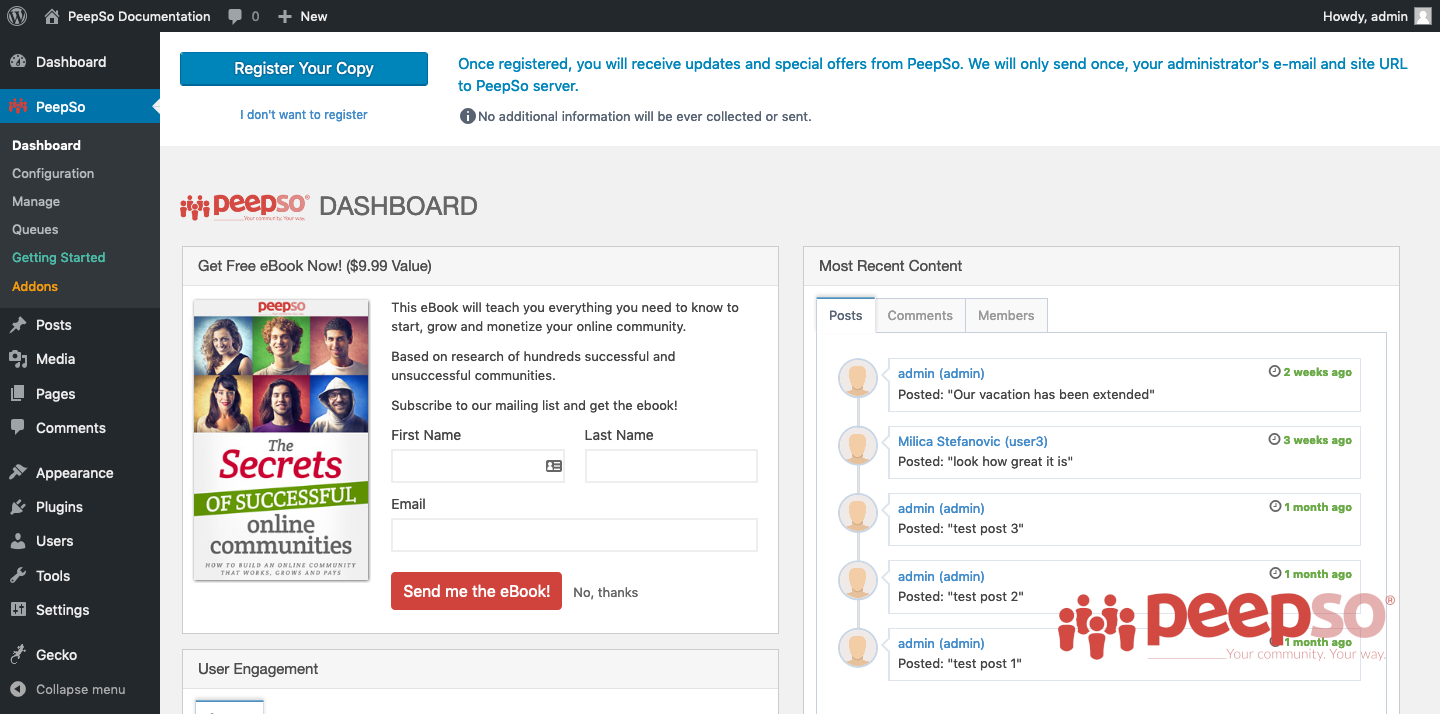 Dashboard provides quick overview of your community as well as possibility to register your site in our database to receive news updates via email.
Register Your Copy #
Using this button, you can easily subscribe yourself to all PeepSo newsletters.
Email address of admin who clicked on the button will be subscribed to our newsletter.
We don't collect other data from your site.
Get Free E-Book #
Request the free copy of PeepSo e-book "Secrets of Successful Online Communities" to be delivered to your email.
Most Recent Content #
A view of the latest:
Administrators can click directly to any of the most recent content items.
User Engagement #
The User Engagement dpanel provides an overview of statistical data from four periods:
This Week
Last Week
This Month
Last Month
Administrators can see the community's level of activity. The data is broken down into three main activities:
Comments
Status updates
Likes
User Demographics #
A graph showing administrators the distribution of male and female users.
Users – Pending Admin Approval #
If you enabled the option to manually approve users, all those waiting for approval will be listed here
Reported Items #
Quick overview off all items reported in the community