This article contains images from third-party sources. If you notice that images are out of date,
contact us
so we can correct them
To setup BitBucket login go to https://bitbucket.org/account/signin/
From your profile avatar in the bottom left, create a new workspace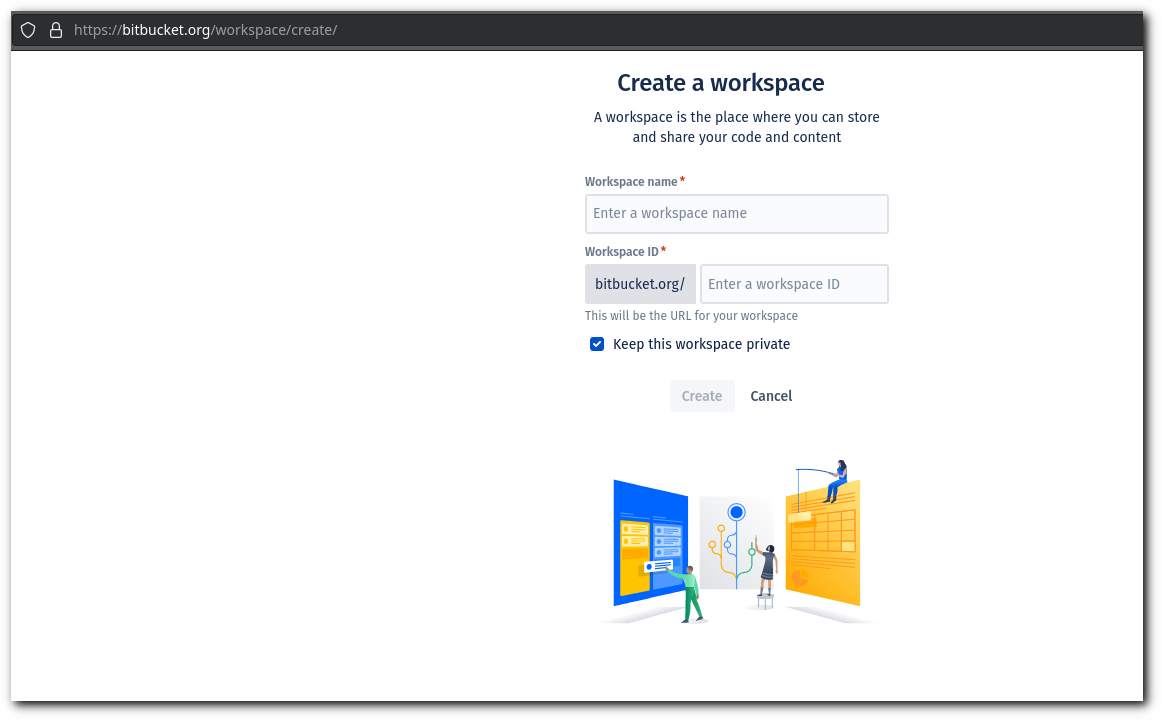 Click Settings on the left sidebar to open the Workspace settings.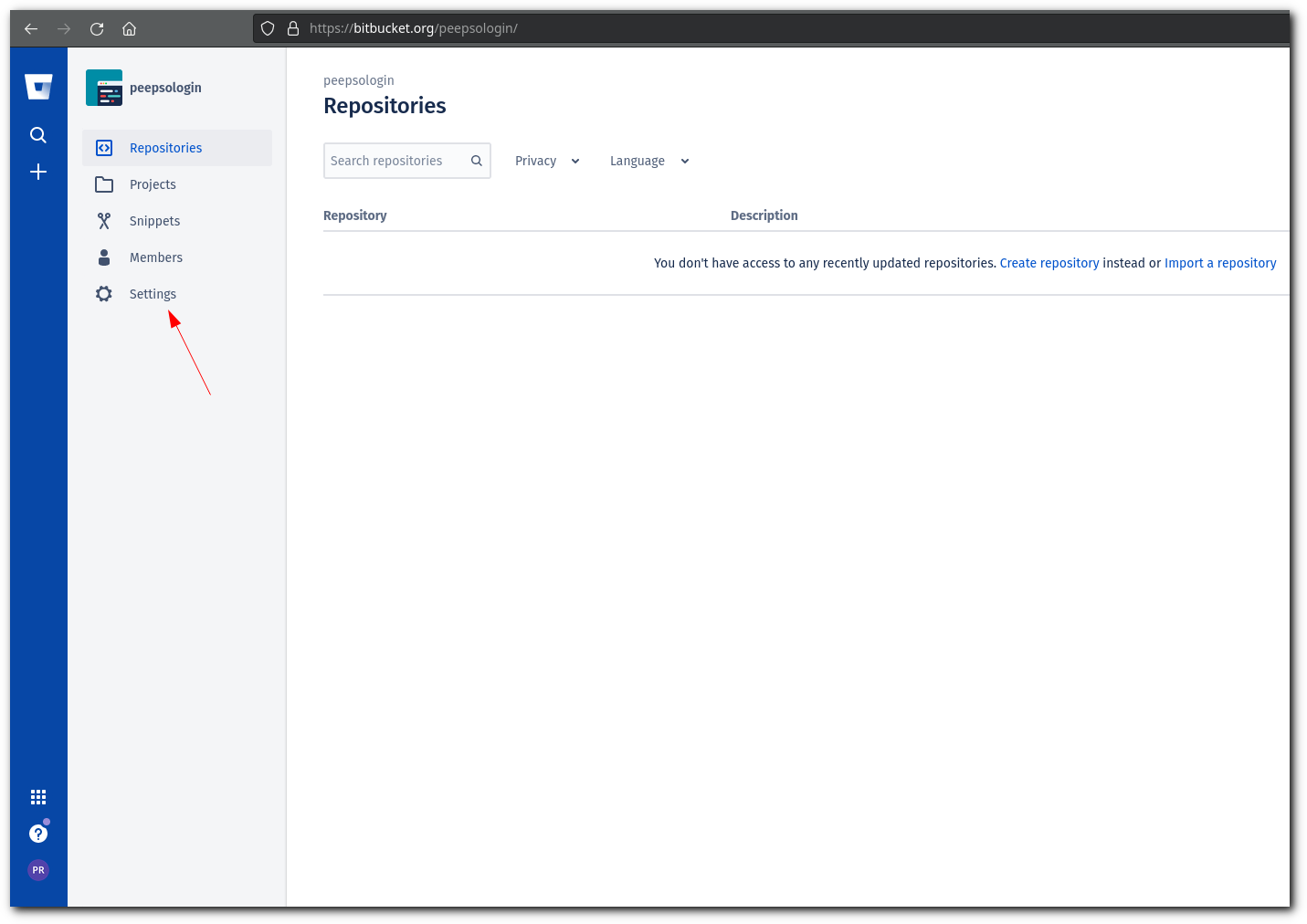 Click OAuth consumers under APPS AND FEATURES on the left navigation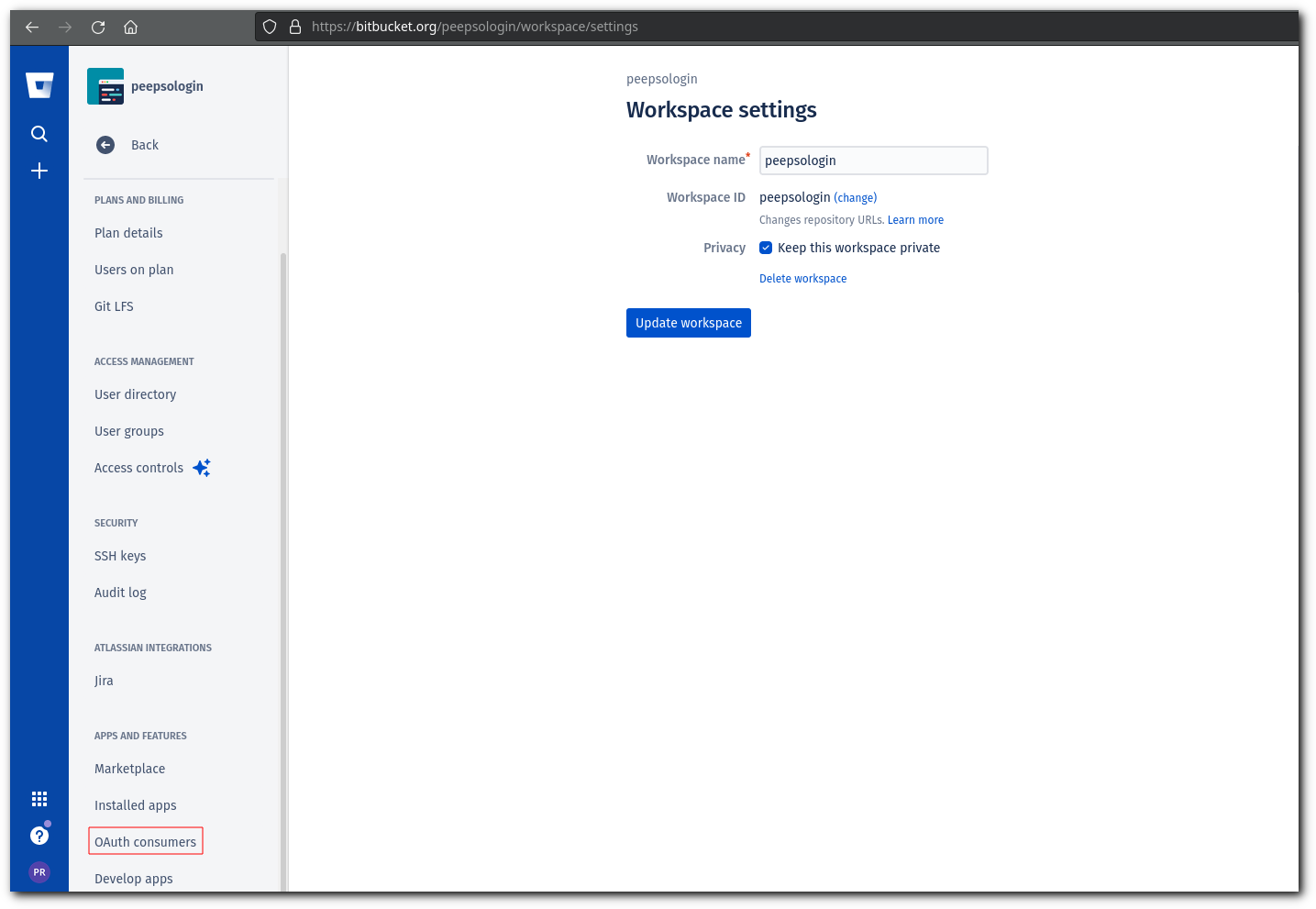 Click Add consumer, and fill out any required fields such as the application name.
Provide this URL as Callback URL: https://yourwebsitedomain.com/wp-login.php/?action=social_login_authenticated&provider=BitBucket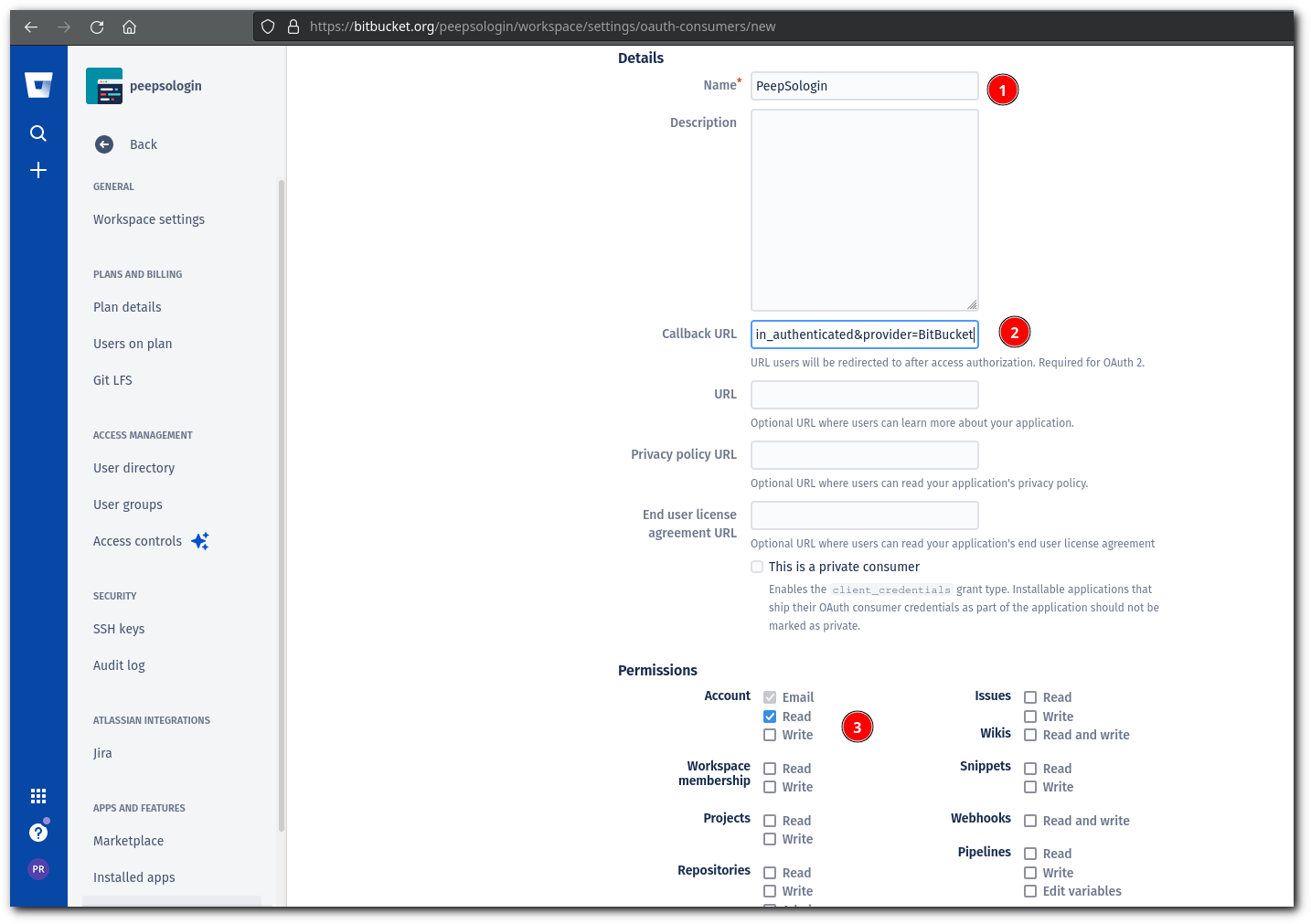 Check Email and Read checkbox under Permissions.
Save settings. You will find your Client ID and Client secret keys on the next page.