Go to the activity stream on the community or profile page and press "Post Type" to select "Video"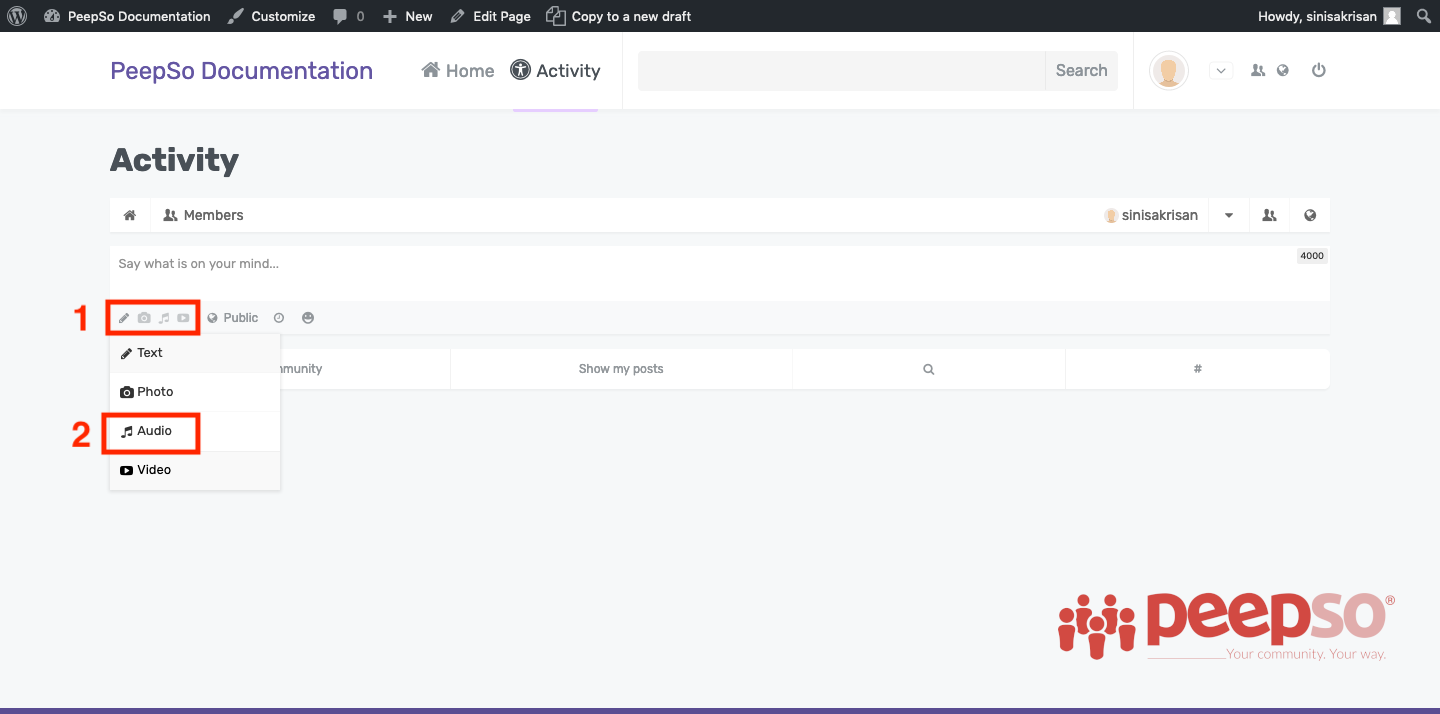 The postbox will switch to the options to either link a file from third-party providers, or upload from your computer. Click on the link or icon to upload.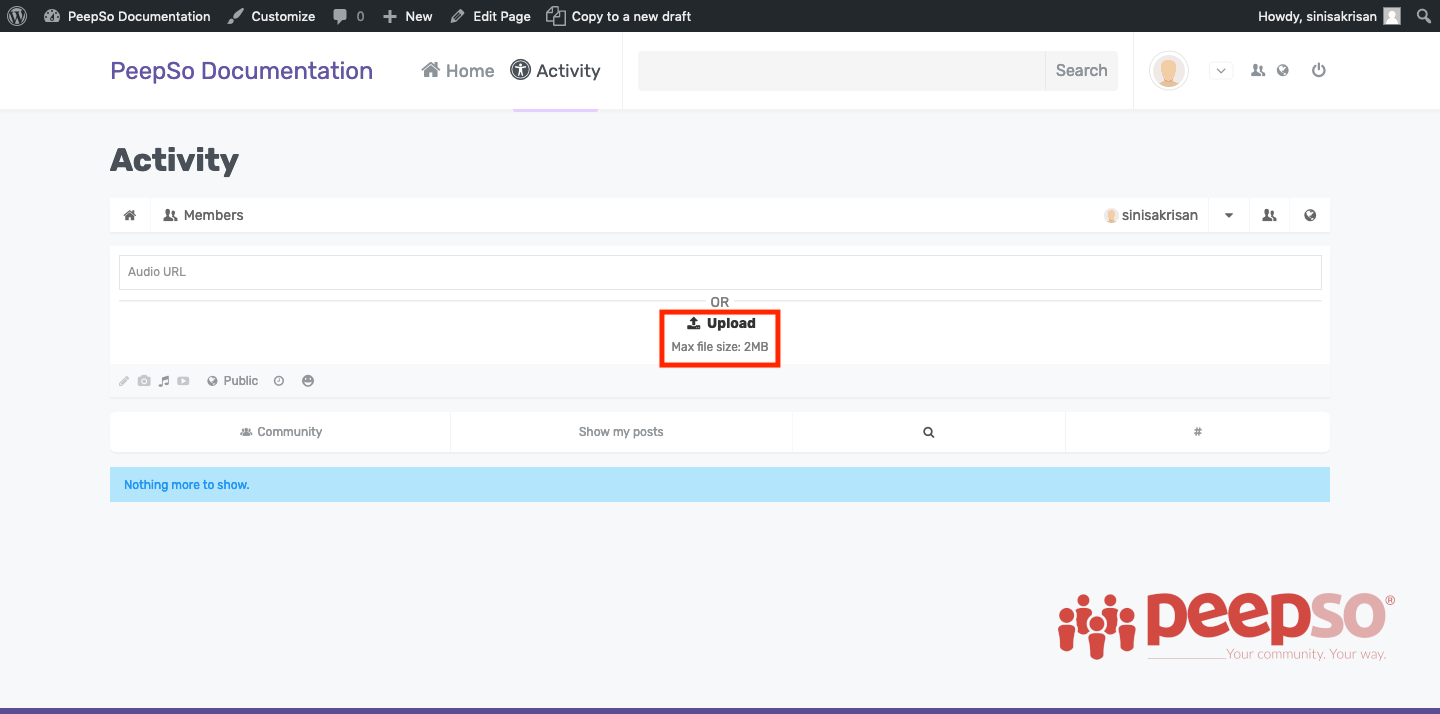 The prompt to select audio file will be shown. Locate the video file and select it. Upload should start automatically and when finished, the "Done" message should be displayed under the icon as shown on the image bellow.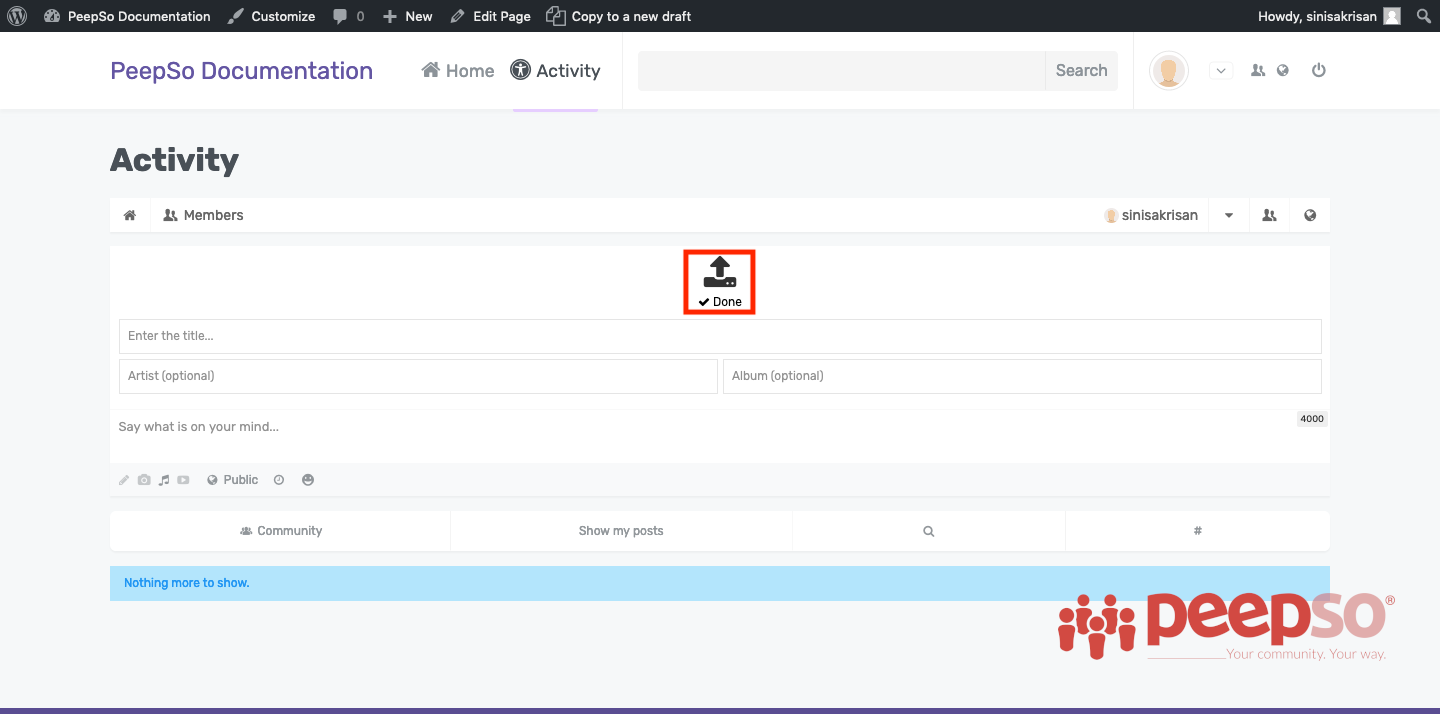 Insert the title and optional data like artist or title and press "Post" button.
As soon the stream is created, audio file will be ready for listening