To view the event listings navigate to Calendar tab where all listings will show, either in list or box view.
Events list view #
Events box view #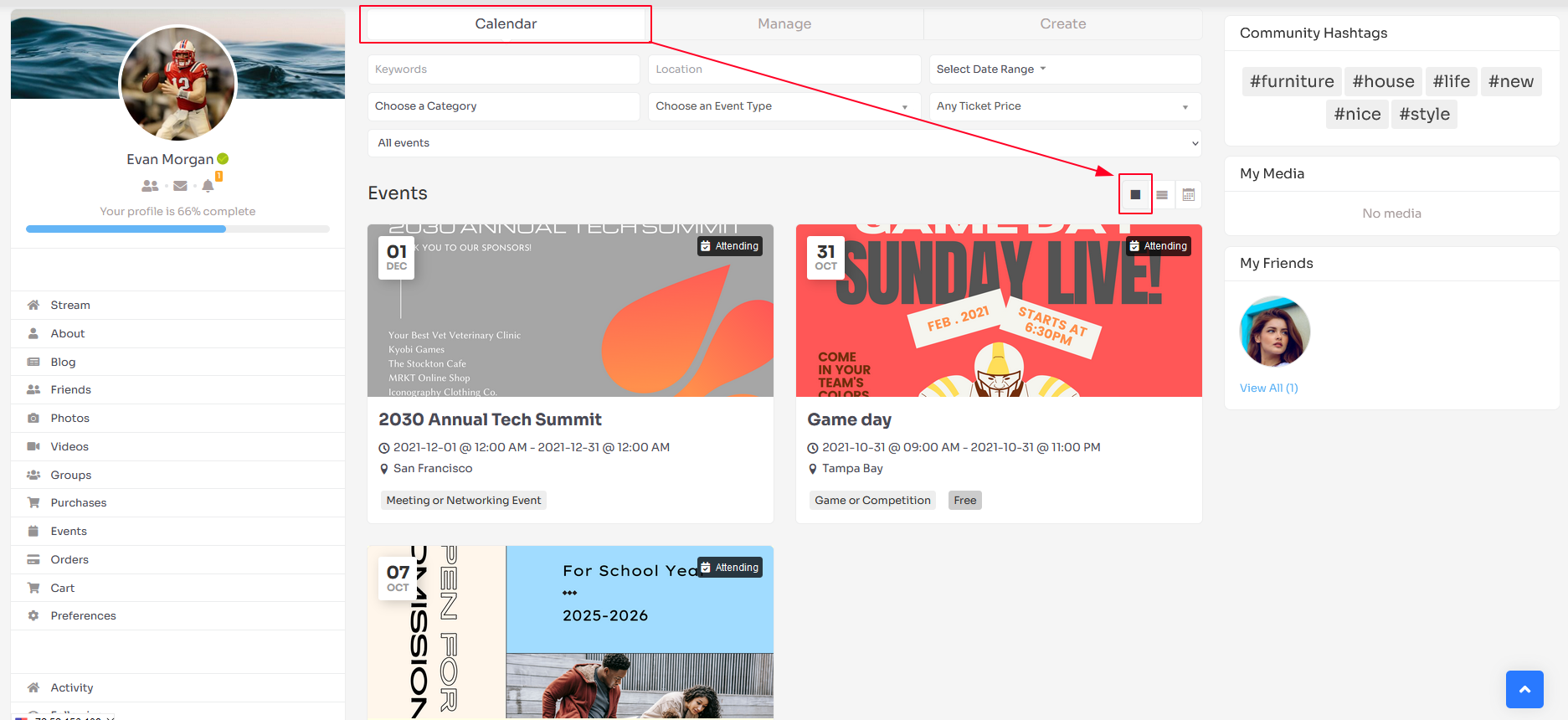 An event calendar that shows you all the events going to be held on a particular date is also available however requires Event Calendar Add-on installed and activated.
Upon plugin installation calendar icon will appear on the Event listing page to show all the available events on the website in calendar view.