Almighty Support Integration, like all of our integrations, seamlessly blends into your concept in PeepSo-powered communities. Most significantly, you can offer (or request) assistance directly within your profile.
In order to use our Almighty Support integration, you need to have the Almighty Support core plugin installed and enabled on your site, along with our integration.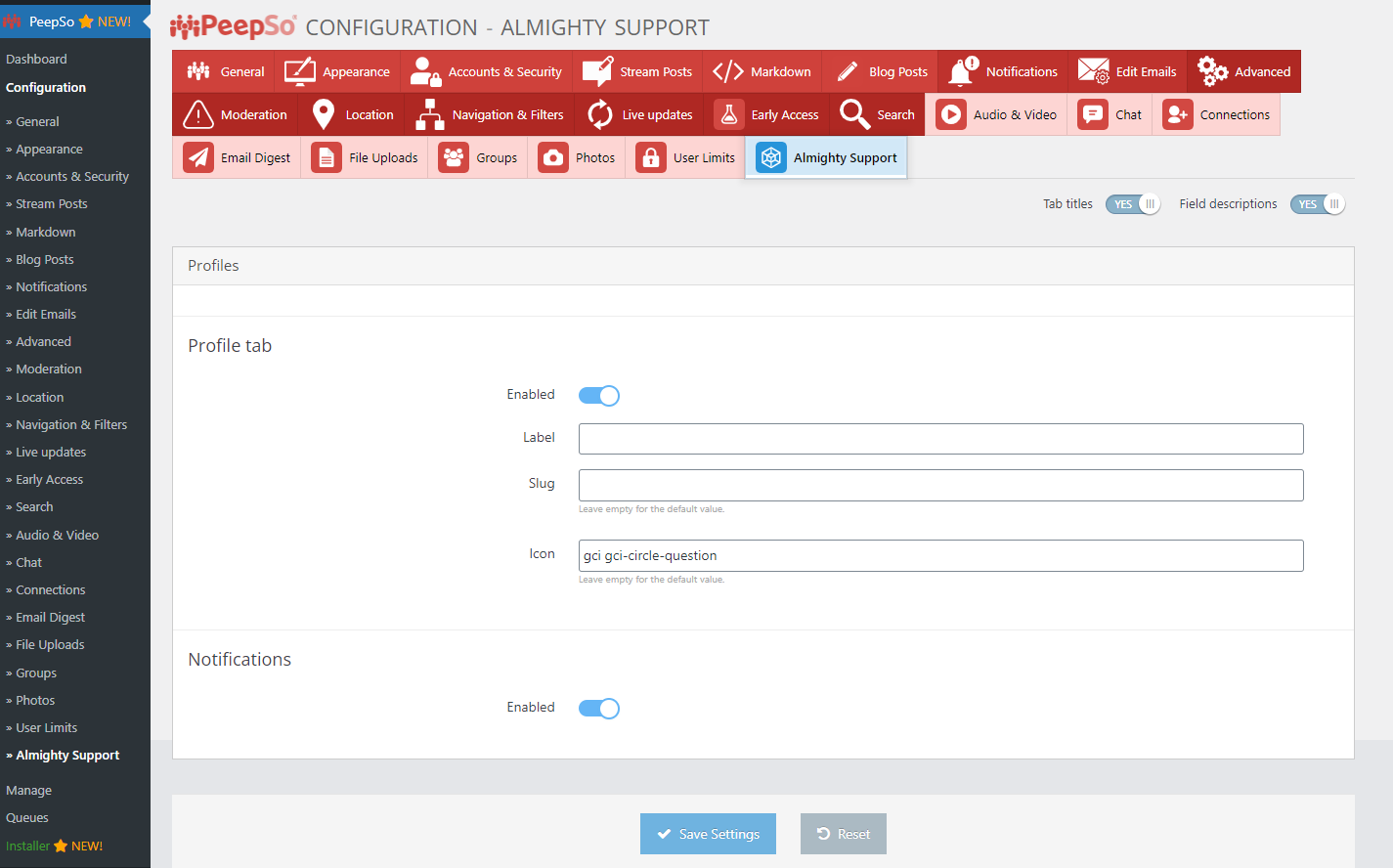 Available Options #
Profiles Panel #
Enabled – Show the "Almighty Support" tab in user profiles.
Also, the additional "PeepSo Profile" option appears in Almighty Support > Configuration > Advanced > Navigation: https://my.almightysupport.com/documentation/config/navigation/
Profile label – if empty default value will show
Profile slug – leave empty for the default value. Example: /profile/?demo/tickets
Custom icon CSS class – FontAwesome (or similar). Leave empty for default value
To find the icons you prefer, you can visit the Font Awesome library at the following URL: https://fontawesome.com/search?o=r&m=free. Once you have selected the preferred icon, you can modify the syntax to match our icon class.
For example, if you were using the icon class "fa-solid fa-life-ring," you would rename it to "gcis gci-life-ring" in our system. Similarly, if you were using the icon class "fa-regular fa-circle-question," you would rename it to "gci gci-circle-question"
Notifications #
You can enable PeepSo notifications to notify your members when a support agent answers their tickets.