This article contains images from third-party sources. If you notice that images are out of date,
contact us
so we can correct them
To setup GitHub login go to https://github.com/settings/applications/new
Fill out required information.
Authorization callback URL is:
https://your.domain/wp-login.php?action=social_login_authenticated&provider=GitHub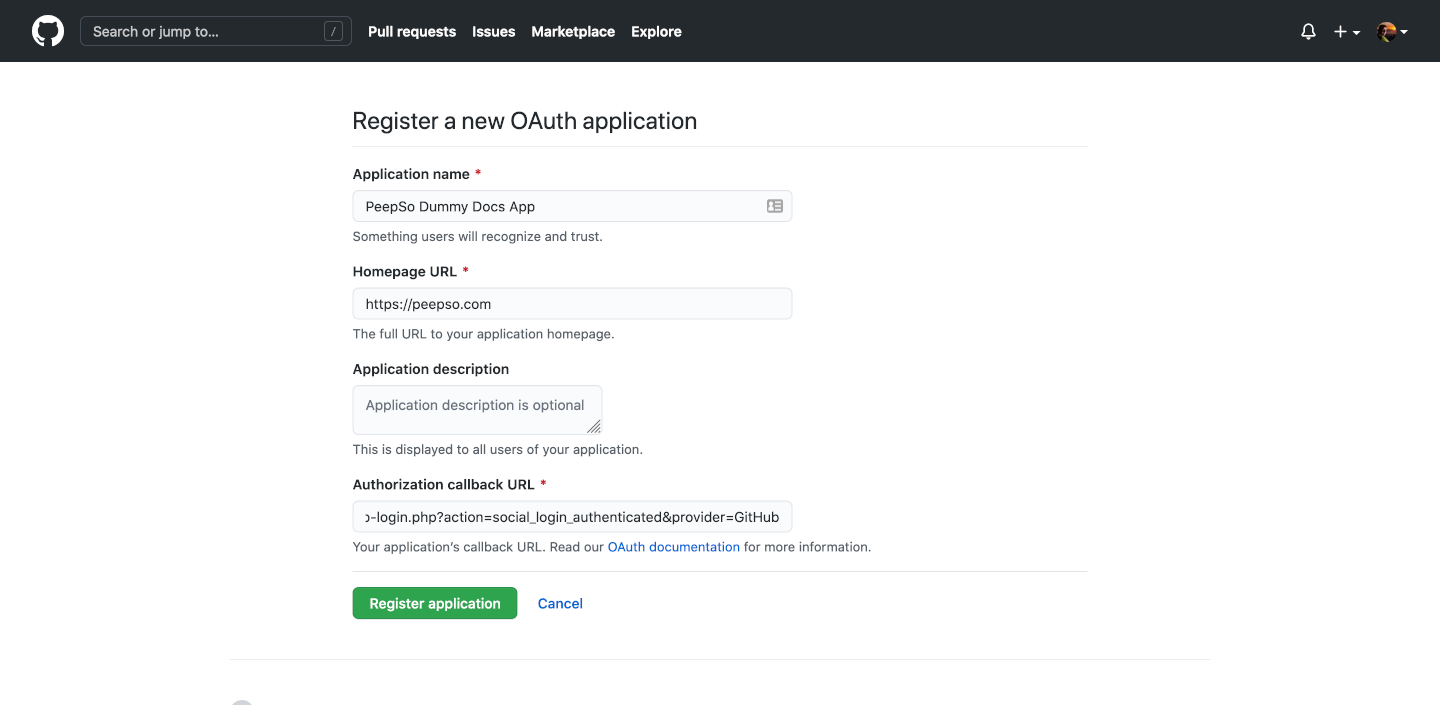 Once all information is in place, press "Register application"
You will find your Client ID and Client secret keys on the next page.