With big communities, the amount of background calls required can grow quite a bit, especially if your users are using Chat a lot. PeepSo implements more granular control over the intensity of these calls.
Access the configuration by following this path: WP Admin -> PeepSo -> Configuration -> Live Updates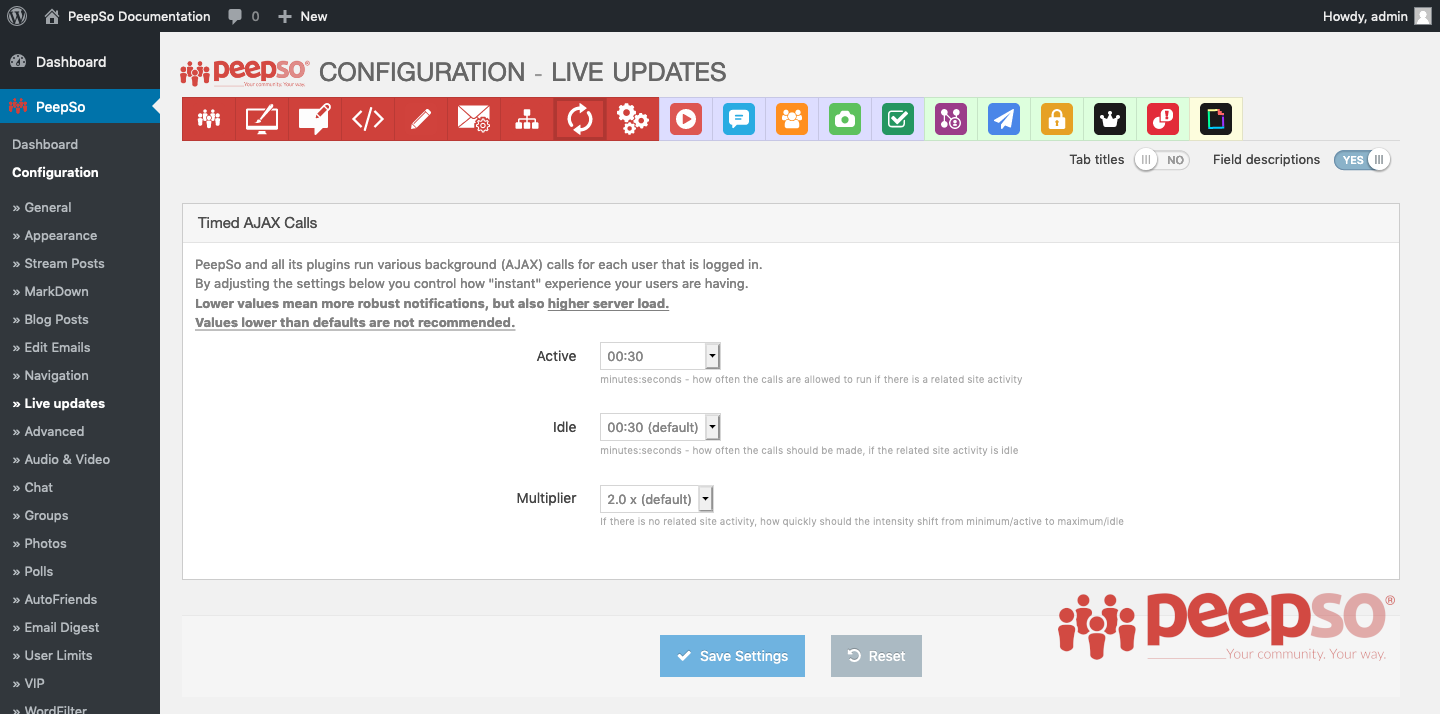 Settings Explanation #
Active: Control how often an AJAX call is allowed to run when it's active (for example people are typing in a chat window or there are new messages).
Idle: Define how often a call can run when it's idle (no new messages or any other activity). It also still controls the generic notification query (checking for new notifications, friend requests etc).
Multiplier: It defines how quickly (or how slowly) the script should switch between active and idle intensity if there is no activity.