Dokan is the WordPress eCommerce plugin to build multi-vendor marketplaces. It helps you to build marketplaces like Amazon, Shopify, eBay, Magento and similar stores directly into your WordPress website.
Since PeepSo 3.3.0.0, the PeepSo WooCommerce integration gains support for this plugin.
It is the second integration (after WooCommerce Product Vendors). With this integration, users can see all products sold by vendors in their PeepSo profile.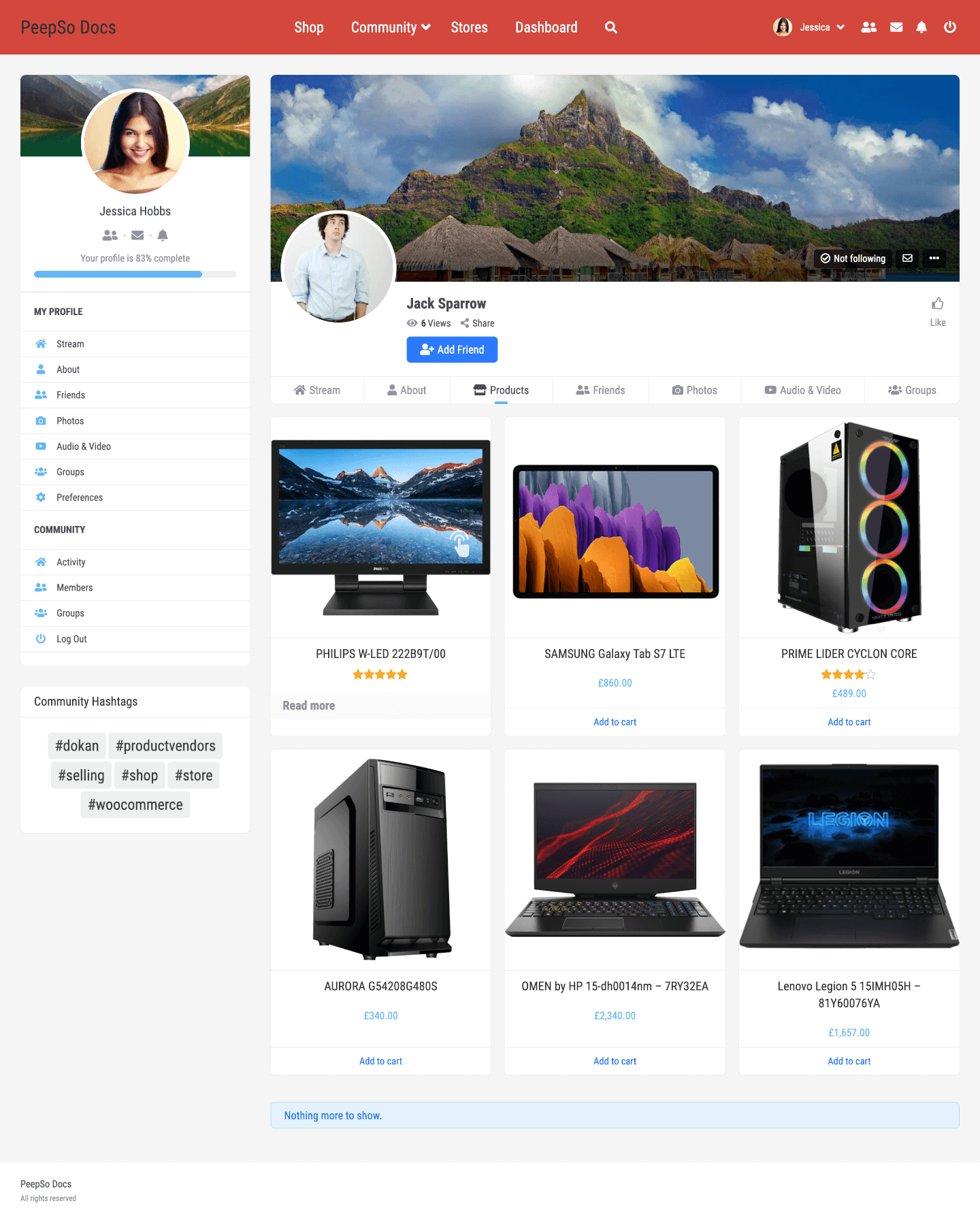 To enable the integration, Dokan and WooCommerce have to be installed and activated. Once they are running on the site,  you will be able to see new setting in Woocommerce backend configuration.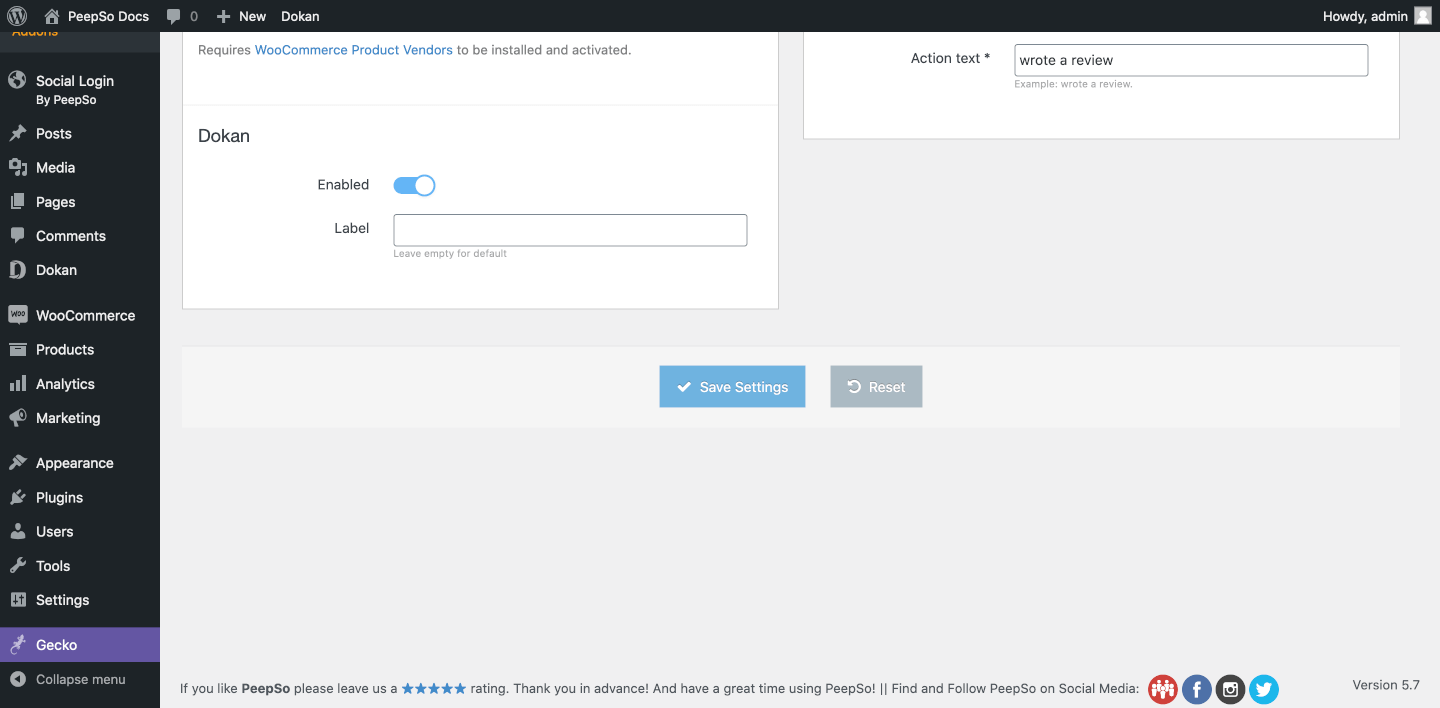 When the setting is enabled in the backend configuration, a new profile tab "Products" will show in the dedicated tab in user profiles which will display all the products sold by the user if they are a product vendor.
You can change the name of this tab in the above configuration, but the The Vendor tab itself is prioritized and it will always display after the About tab.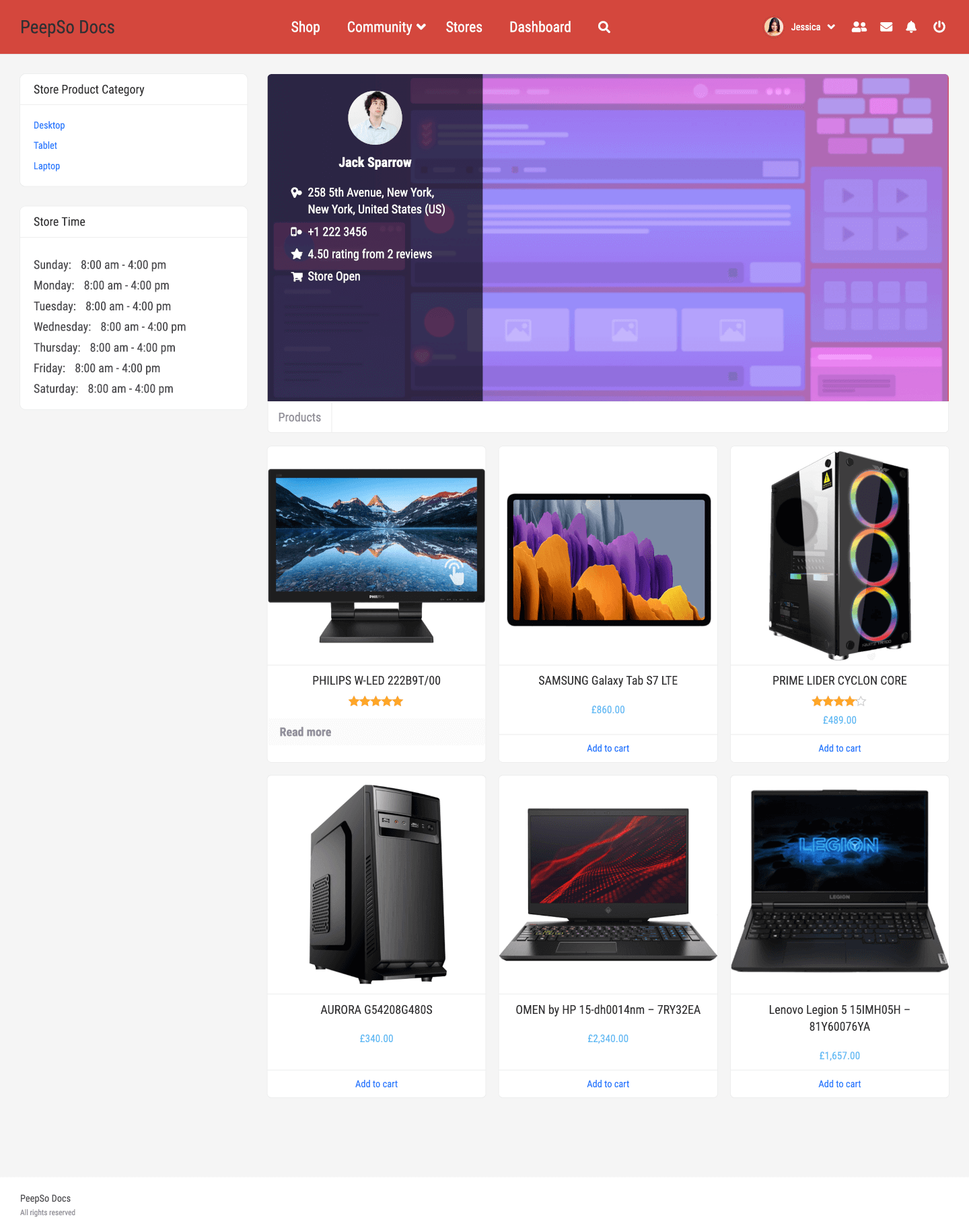 The video tutorial that covers Dokan integration: #