Product Vendors is a paid plugin developed by Woocommerce, which can turn your store into a multi-vendor marketplace.
This integration requires Woocommerce and Product Vendors plugin to be installed and activated. Once it is activated, you can see new settings in Woocommerce backend configuration.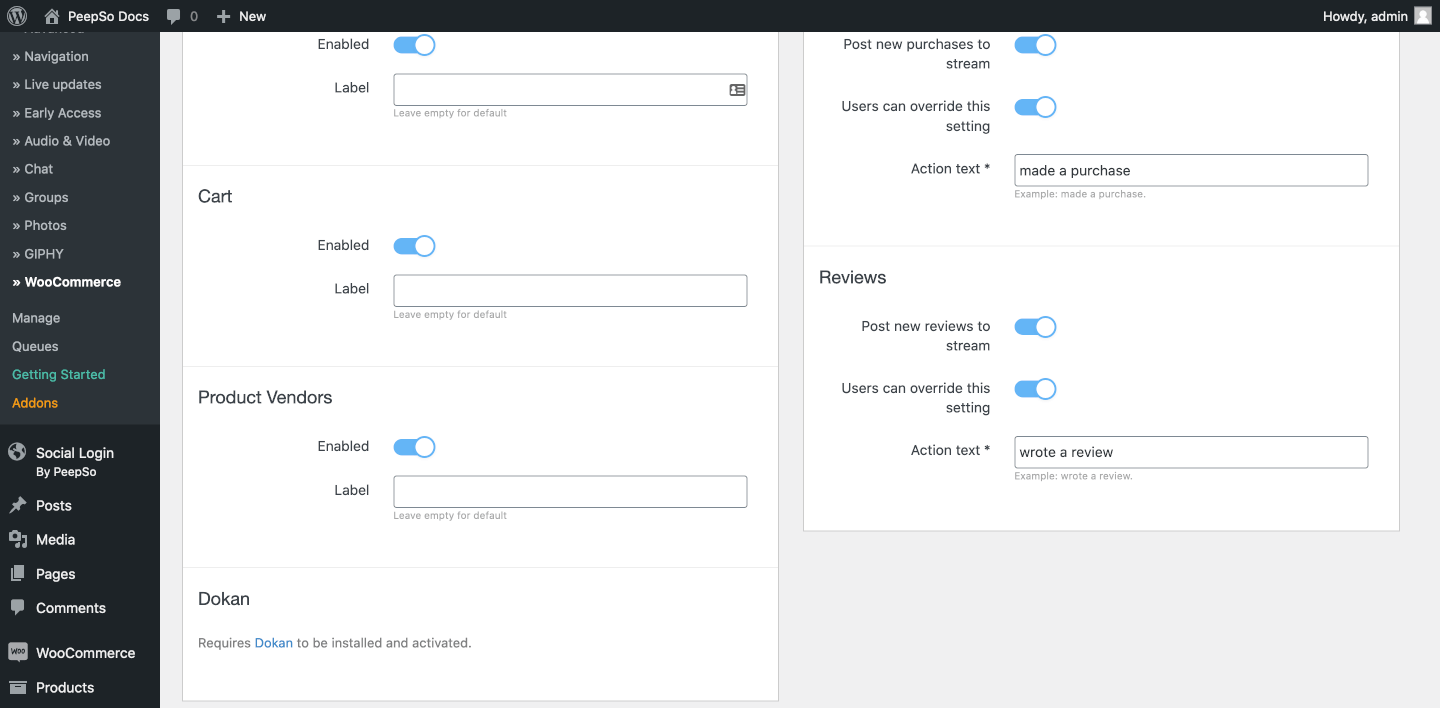 A new profile tab "Products" will show in the dedicated tab in user profiles if they are a product vendor. We made sure the Vendor tab is prioritized and it will always display after the About tab.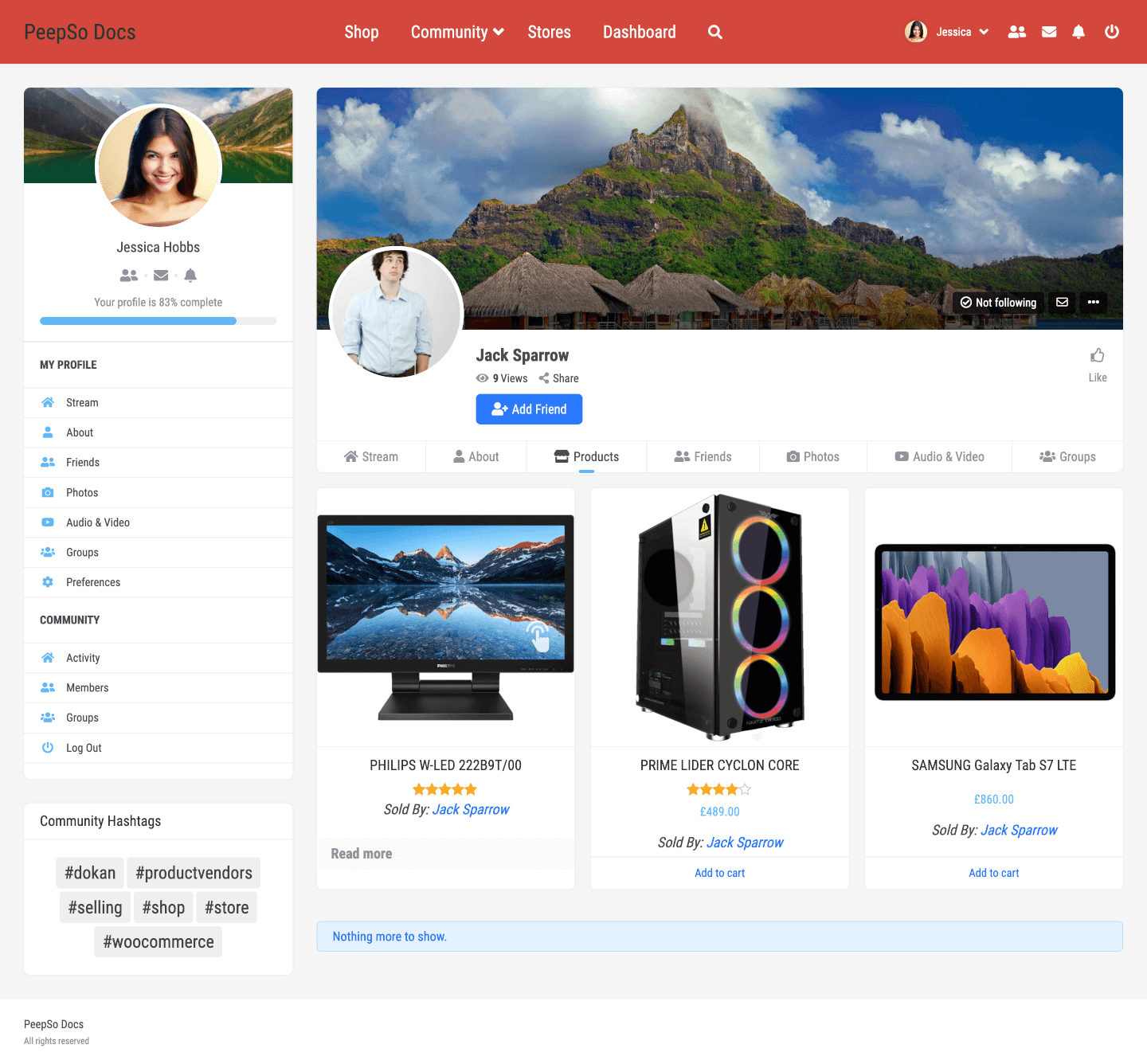 Video tutorial that covers WooCommerce Product vendors configuration: #