Say more than a thousand Likes. The reactions allow to expand the regular Likes on stream posts with emotional Reactions such as Love, Laugh, Wink and much more. It features a built-in set of Reactions with a robust admin panel that lets you customize everything.
Default Reactions #
Reactions come with default built-in set of Reactions. You can find it in WP Admin -> PeepSo -> Manage -> Reactions
Default Reactions can't be deleted but you can unpublish them, as well as change the title and icon.
Like reaction is required and it can't be unpublished, but it can be moved and it's "Like" icon changed. When moved, the first published reaction becomes the default reaction icon on the frontend.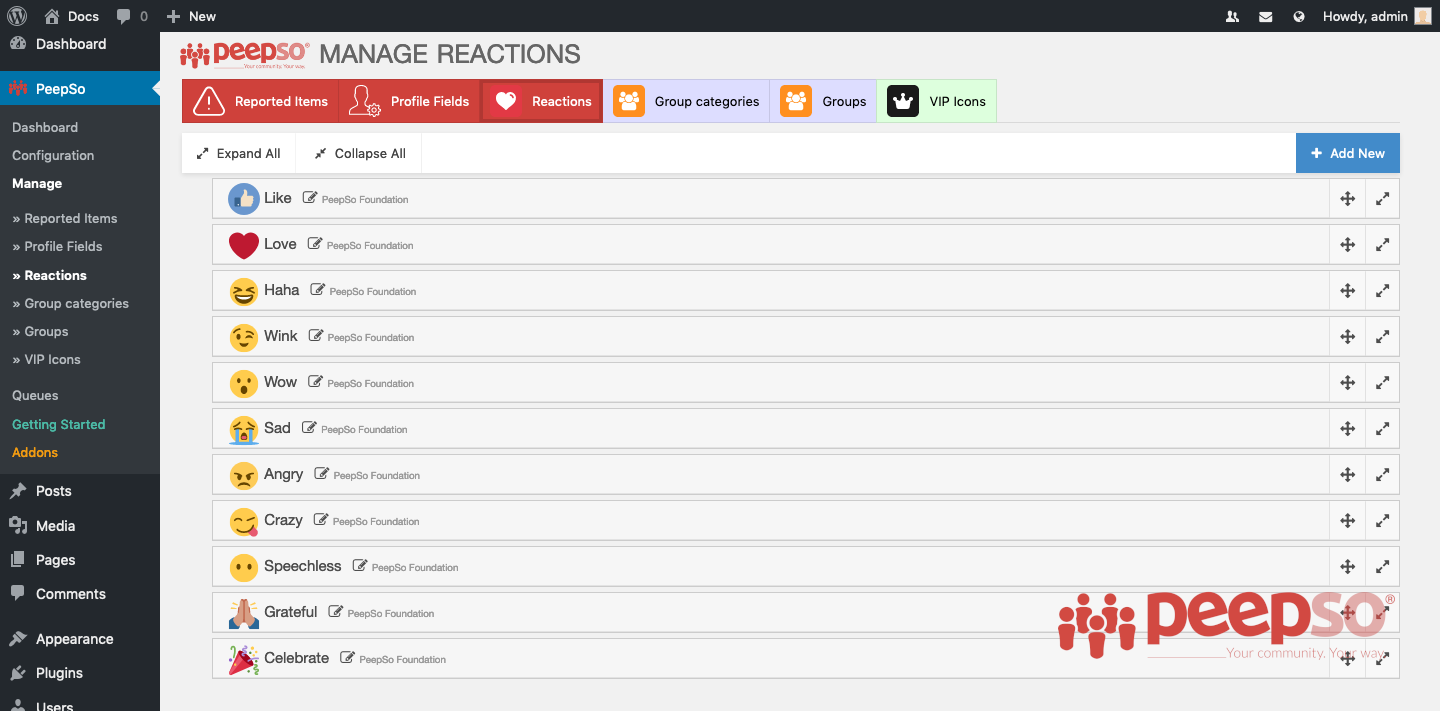 Create Your Own #
You can create your own reactions, press the "Add New" button at the top right corner of the screen.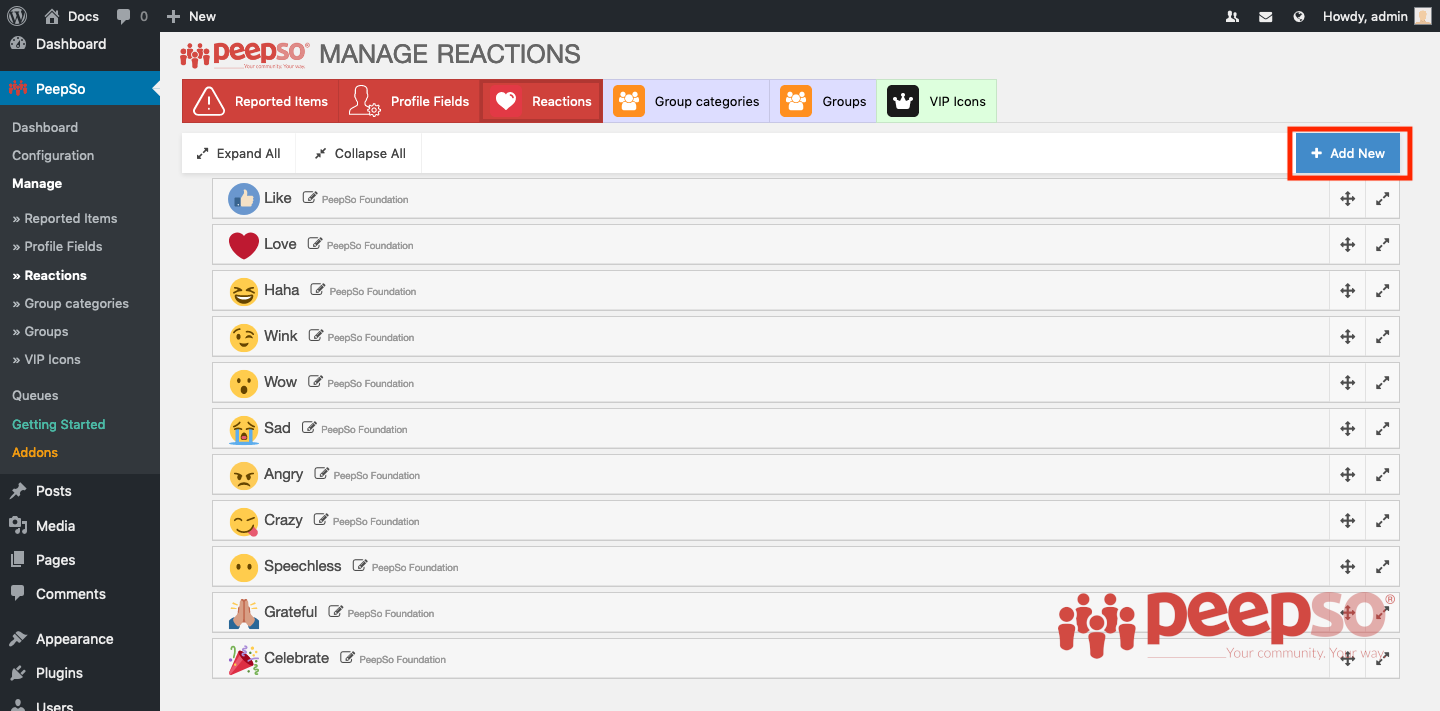 A new reaction will be added, this reaction will not be public until you change the default title. you need to change the title of reaction and upload your own custom image – .PNG, .SVG or even an animated .GIF or you can use the built-in preset icons.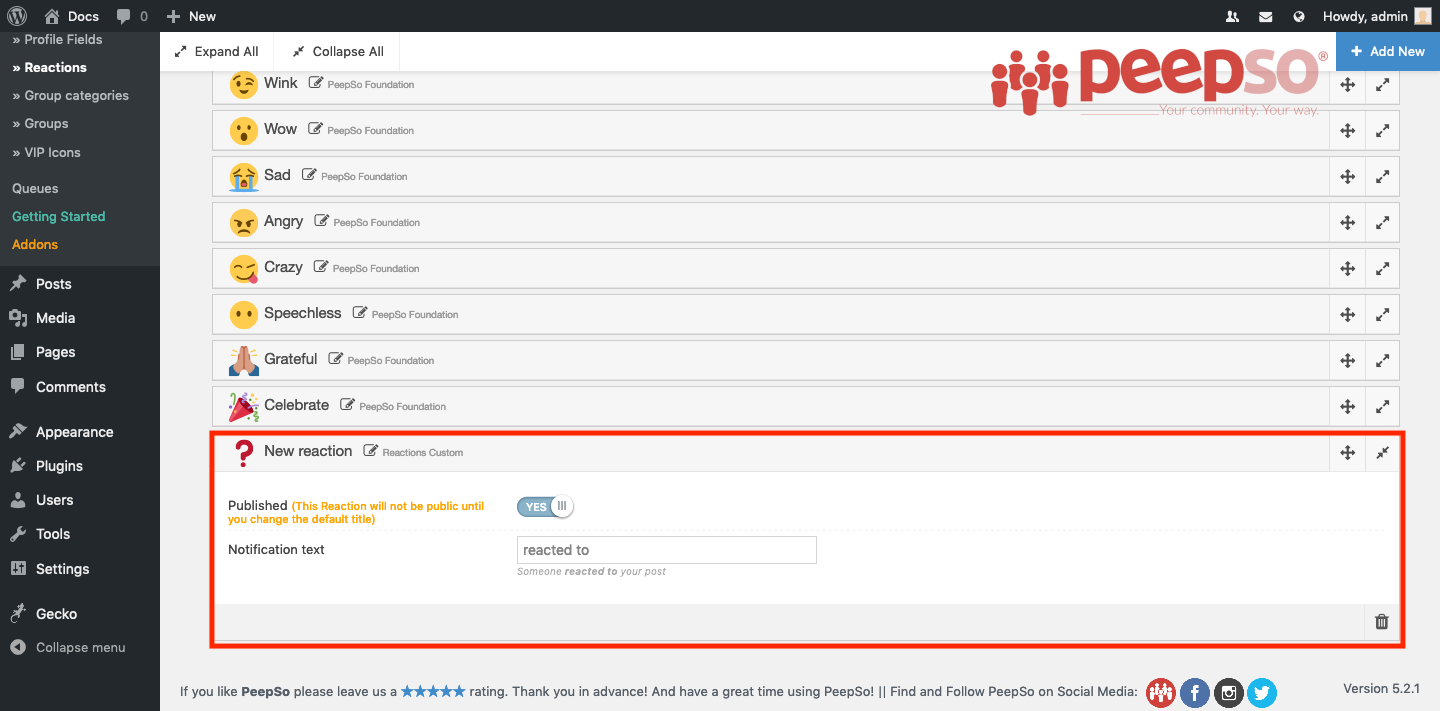 Publish / Unpublish / Edit / Delete Reaction #
Every reaction except "Like" which is required can be published or unpublished in their respective switches. All reactions can be edited, including their labels.
Reactions that you added on your own can be deleted.