myCRED awards users points for actions performed on your website. With the integration plugin users can earn creds for actions within the community as well.
First of all, after installing the add-on (and of course the myCRED plugin itself) go to your WP Admin -> PeepSo -> Configuration -> MyCRED and activate the setting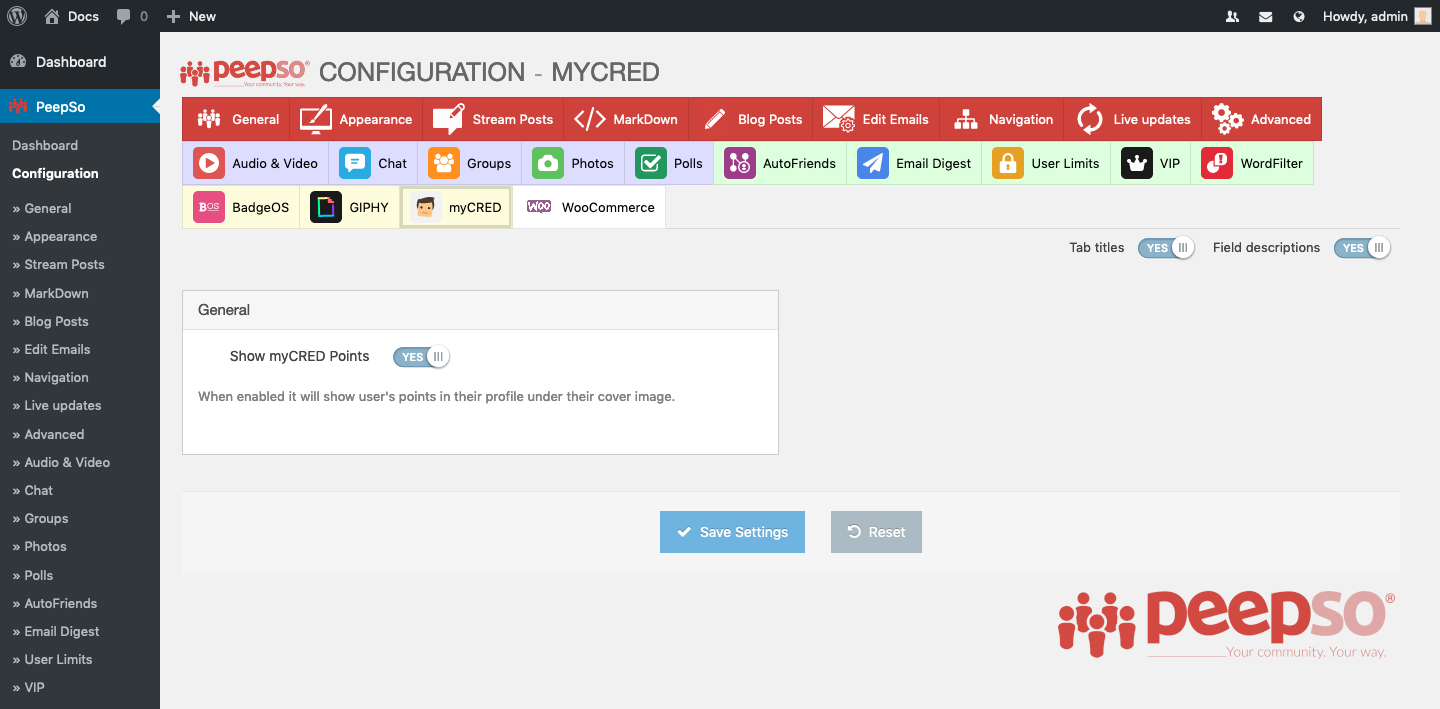 After that go to WP Admin -> Points -> Hooks
There you can add the PeepSo hook.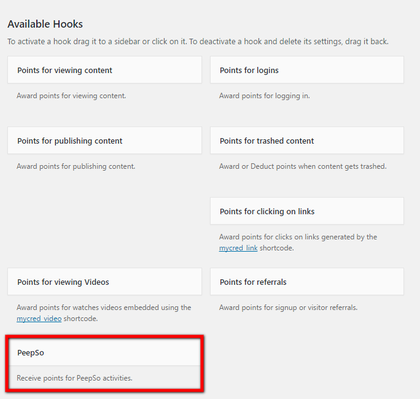 Once the PeepSo hook is added you can set the option just as you like it.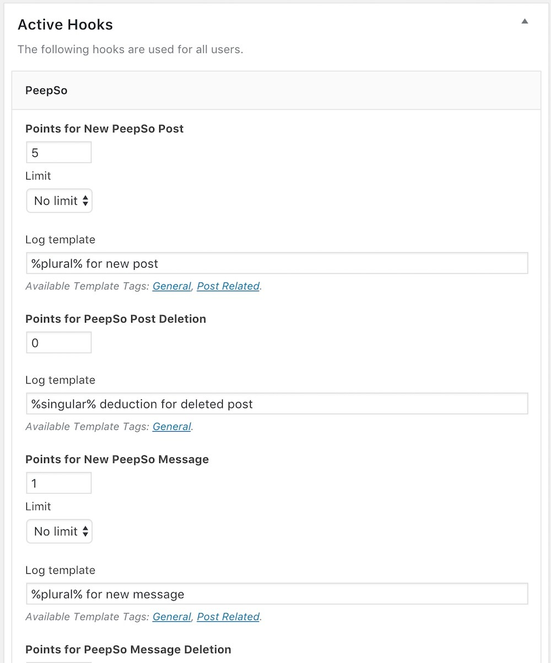 The following hooks are available in the settings itself:

New PeepSo Post
PeepSo Post Deletion
New PeepSo Message
PeepSo Message Deletion
New PeepSo Comment
Comment Deletion
Add New PeepSo Friend
PeepSo Friend Deletion
Add New PeepSo Stream Photo
Deleting PeepSo Stream Photo
Add New PeepSo Profile Cover
Deleting PeepSo Profile Cover
Add New PeepSo Profile Avatar
Deleting PeepSo Profile Avatar