Blog posts can work with two third-party plugins as well. One is free, and the other is paid plugin.
Free Plugin Integration – User Submitted Posts
You must install and activate this plugin first. It is freely available here.
Once activated, and integration enabled in configuration, it will allow users to submit posts directly from their profile by going into their profile page and clicking the Blog -> Create tabs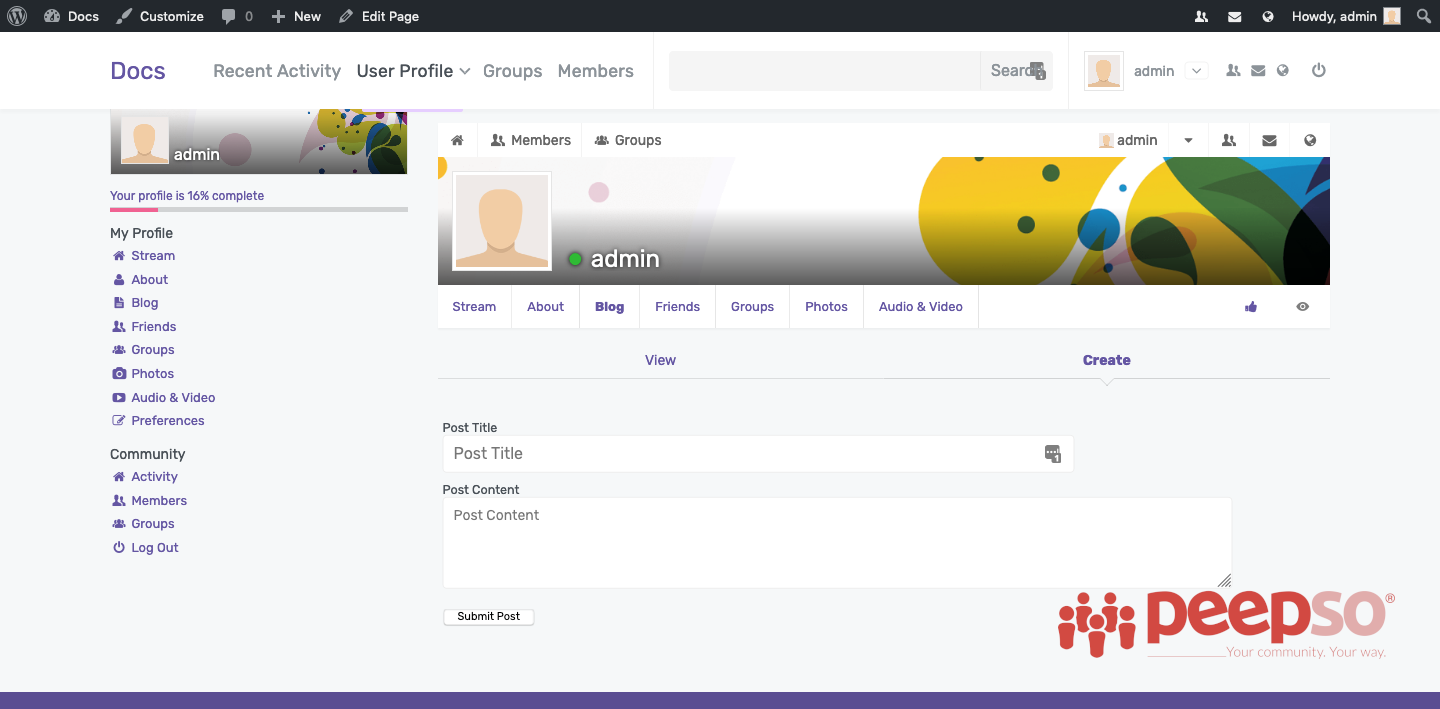 Paid Plugin Integration – CMinds User Submitted Posts
Similarly, there is also a paid plugin integration. Likewise, you need to install and activate this plugin and enable the integration in configuration.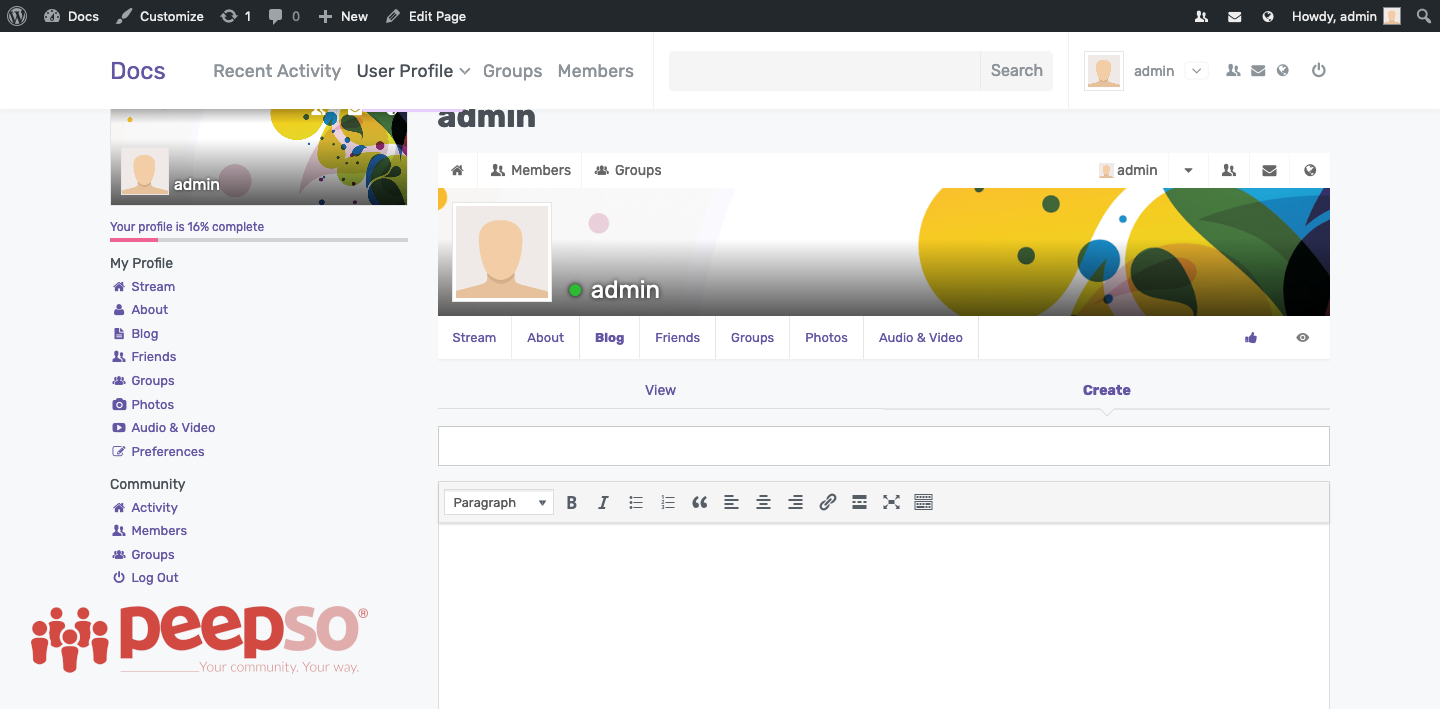 Was this helpful?
5 out of 7 people found this useful