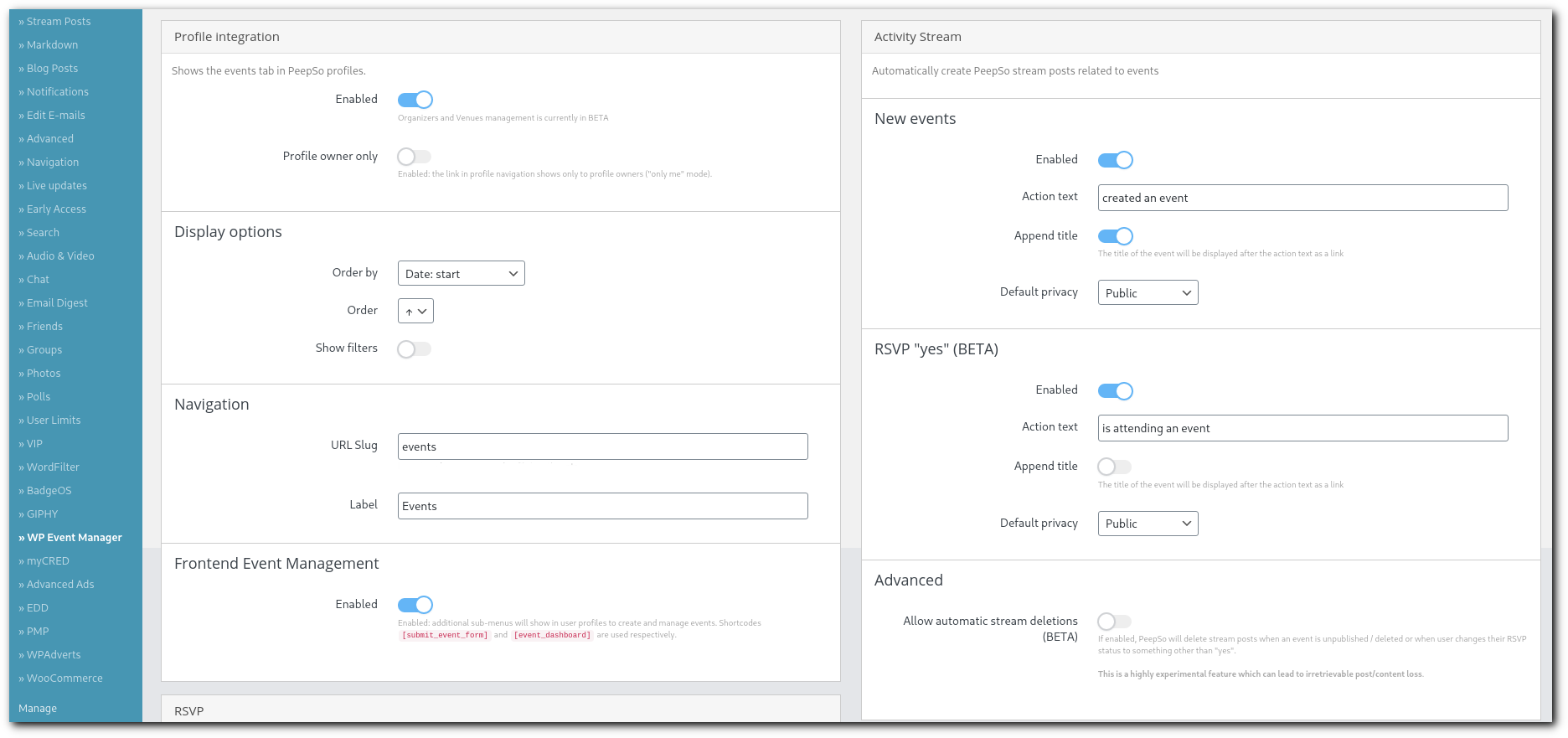 Available Options
Profile integration 
Enabled

– Enables the integration with PeepSo

Profile owner only

– When enabled link in the profile navigation is only shown to profile owners
Display options
Order by

– order events by Date:start, Date: last modified, Date: Created and by Title

Order

– ascending or descending 

Show filters

– show categories, show event types
Navigation
URL Slug

– set to

events

by default

Label

– set to

Events

by default
Frontend Event Management
Managing Events on the frontend will only work with this feature enabled in this panel
Activity Stream
New events
Enabled

– when enabled PeepSo stream posts will be created for new events

Action text

– action text for the event

Append title

– add event title after action text

Default privacy

– privacy setting for the new events posts: Public, Site Members, Friends Only, and Only Me are available
RSVP "yes" (BETA)
Enabled

– when enabled new activity post will be created for the user that is attending the event 

Action text

– action text for the RSVP "yes" post

Append title

– add event title after action text

Default privacy

– privacy setting for the RSVP "yes" posts
Advanced
Allow automatic stream deletions (BETA)– When enabled, PeepSo would delete stream posts when an event is unpublished / deleted or when a user changes their RSPV status. Highly experimental feature, use with caution.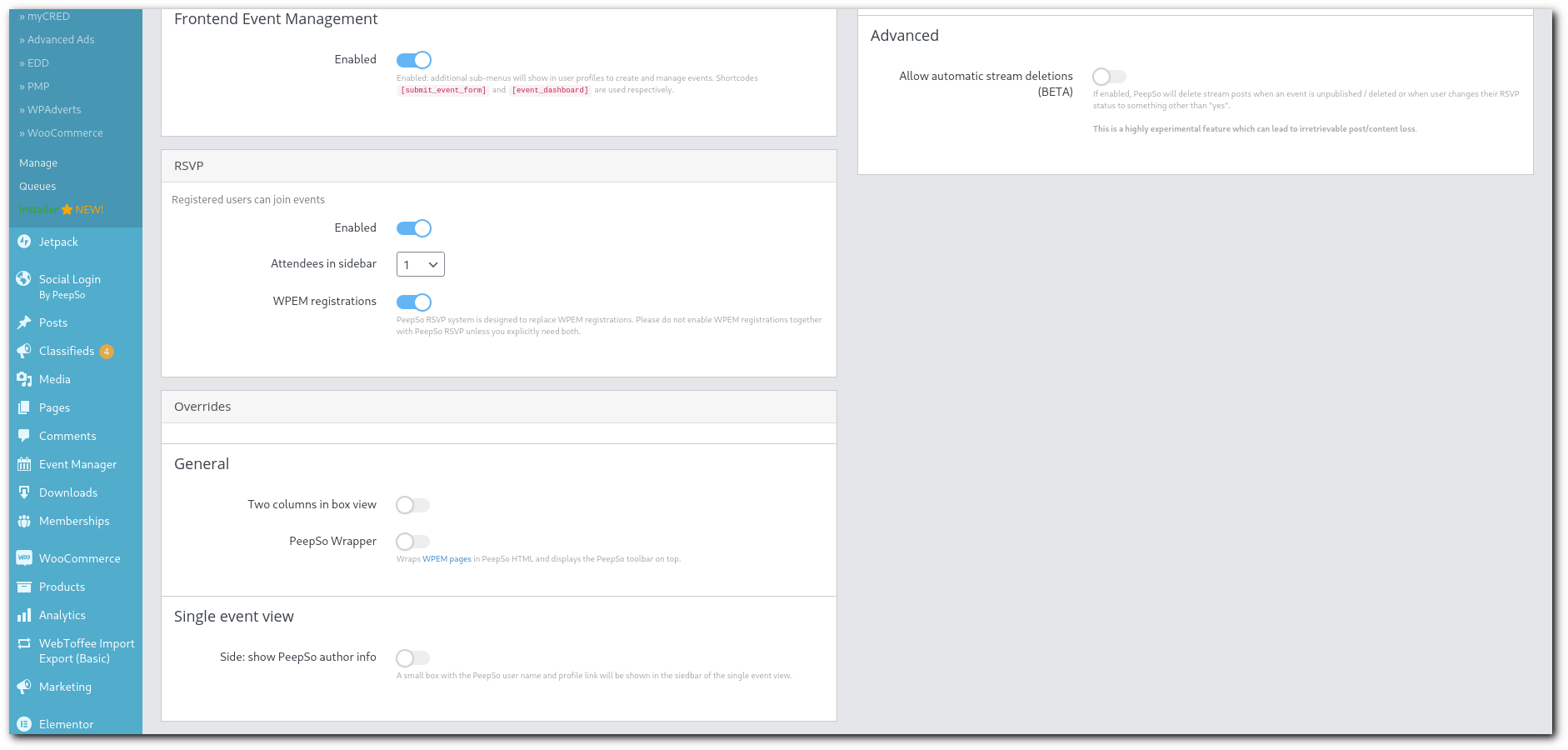 RSVP
Overrides
General
Two columns in the box

– switch to two column view

PeepSo Wrapper

– display WPEM pages to match the PeepSo look with PeepSo toolbar on top
Single event view
Side: Show PeepSo author info – Show PeepSo username and link to the profile of the event author
The video tutorial that covers Events:
Was this helpful?
0 out of 1 people found this useful