Widgets allow you to easily add content blocks to a designated area in Gecko Theme. You can configure widgets in WP Admin -> Appearance -> Widgets

Available widgets areas:
Header
Header search
Header cart
Top
Sticky Top (Above Header)
Sticky Top (Under Header)
Above content
Sidebar Left
Sidebar Right
Under Content
Bottom
Footer
Footer ( Social)
Gecko options – Widget style
You can configure widget style within each widget at the bottom by selecting one of the predefined styles.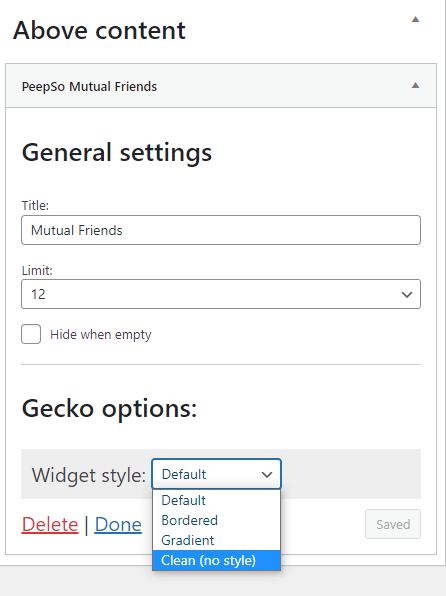 Available widget styles:
Default
Bordered
Gradient
Clean ( No style)
Was this helpful?
2 out of 3 people found this useful