After setting up the configuration in the WP Backend as explained in this document users will be able to report the various different content on the site.
Reporting a Post
Users of the community can report the post content by clicking on the dropdown icon in the top right corner of the stream.
Reporting a Comment
Likewise, users can also report comments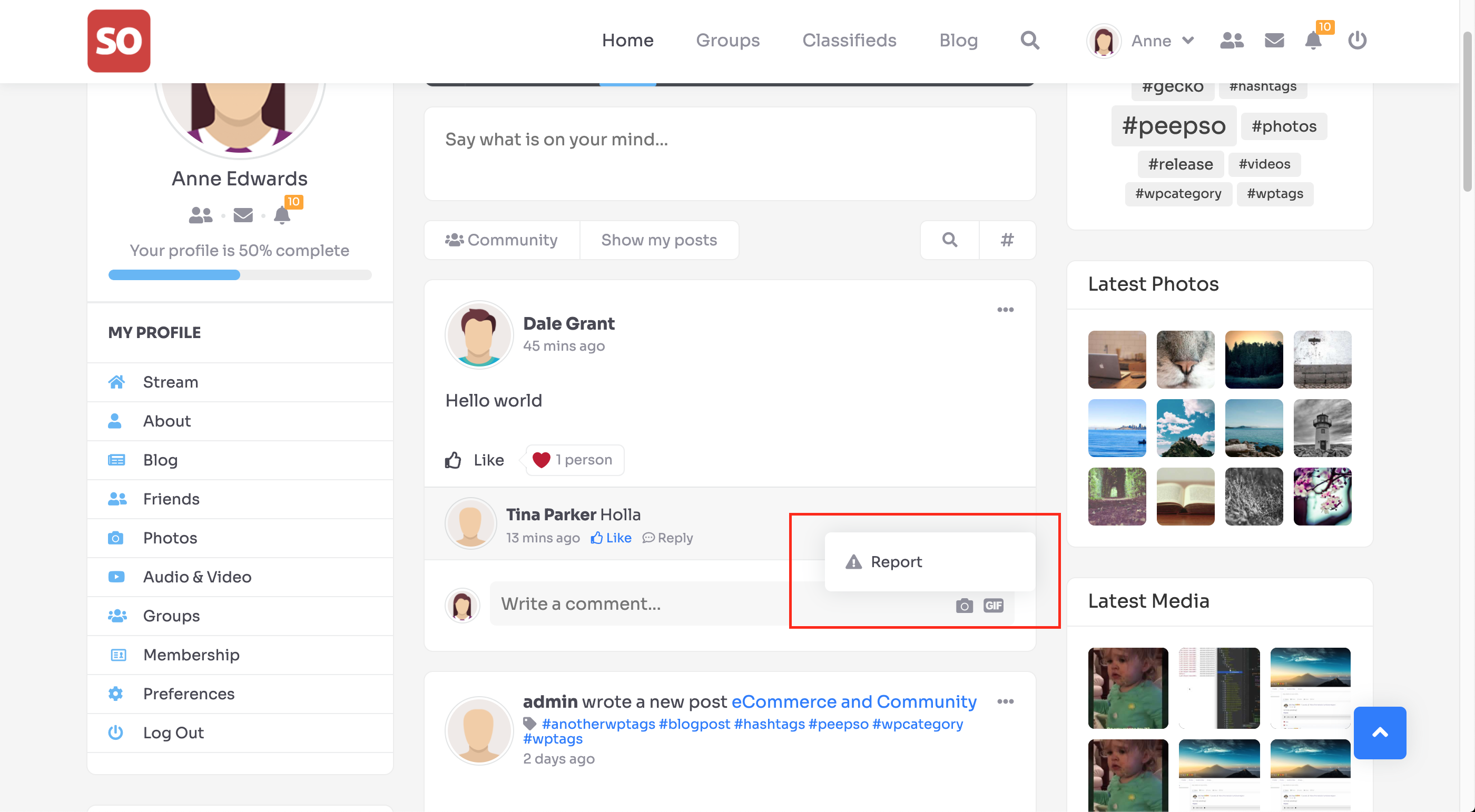 Reporting a User
If you find the user that breaks the rules, you can report them too by clicking on the cog icon in their profiles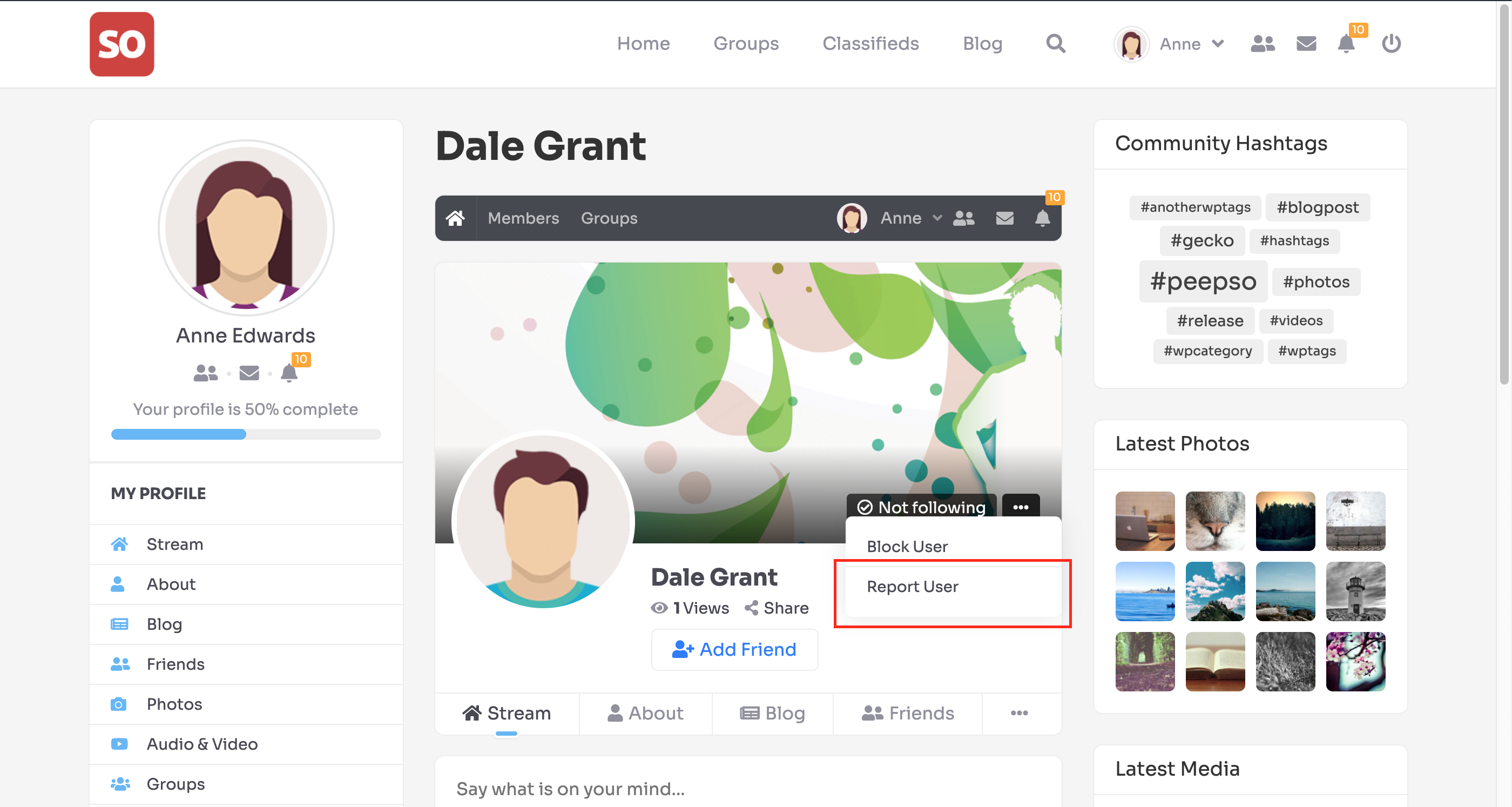 Was this helpful?
0 out of 0 people found this useful