PeepSo comes with the built-in internal navigation system that is enabled by default. Toolbar contains links to various places, notifications, and profile menu.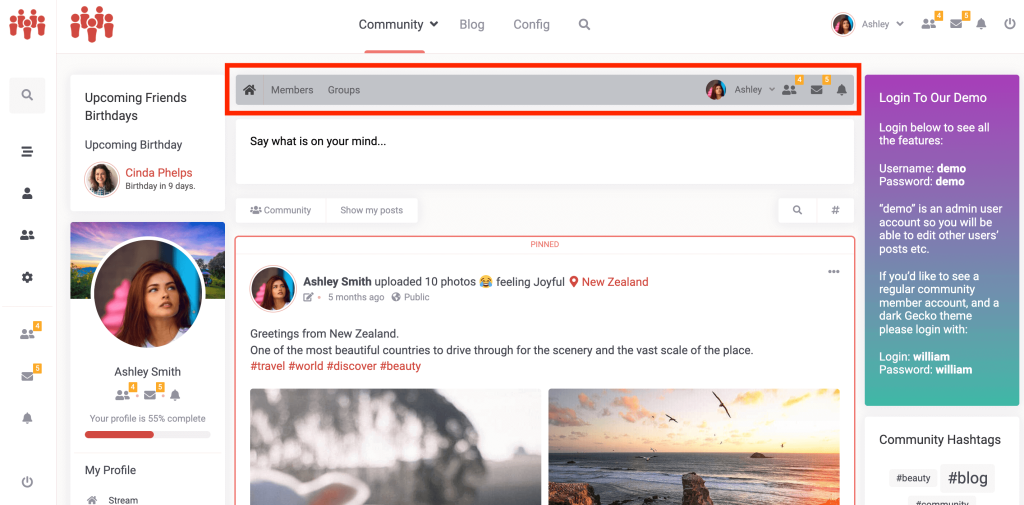 You can completely disable navigation toolbar by navigating to WP Admin -> Peepso -> Configuration -> Appearance
Locate the General panel and check Disable PeepSo navigation bar toggle. Save the configuration and the toolbar will be gone.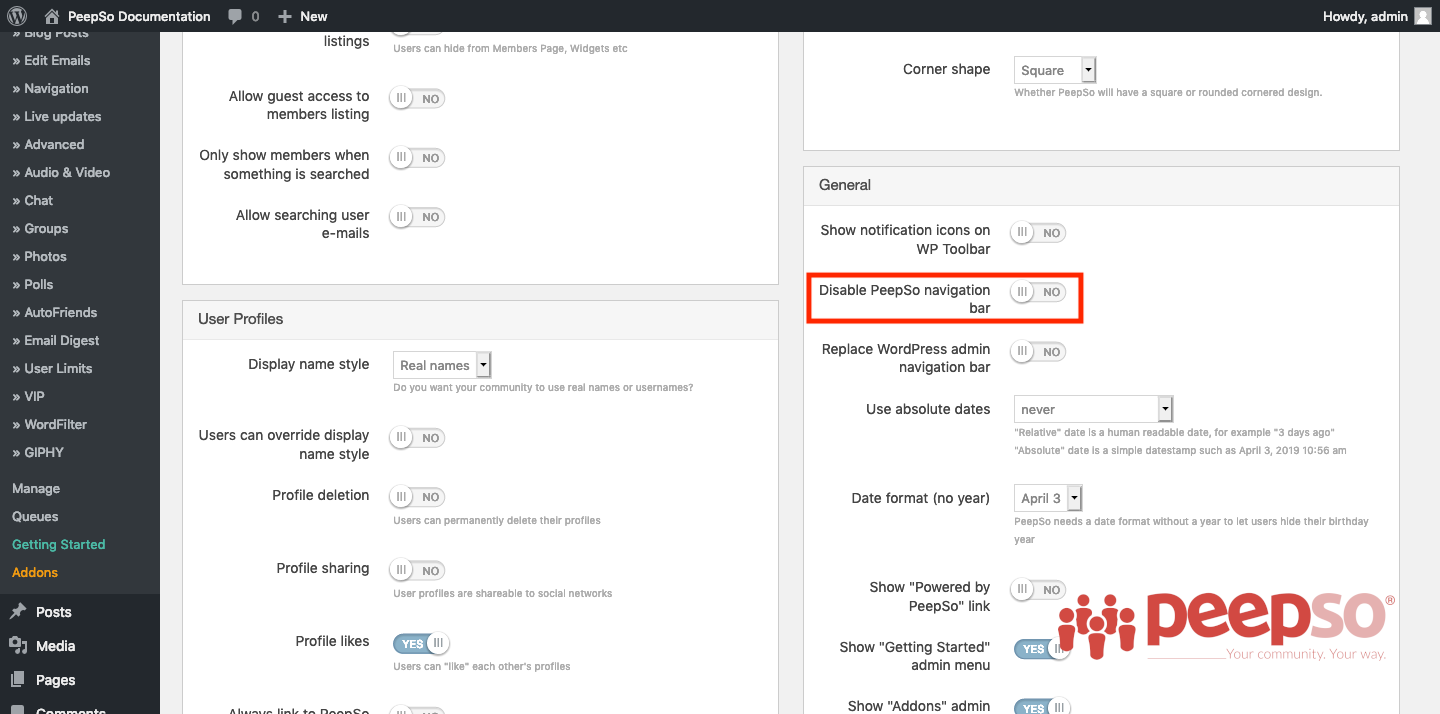 You can find additional PeepSo Navigation Bar settings in the Gecko Customizer (requires Gecko Theme) by going to WP Admin -> Gecko -> Gecko Customizer -> PeepSo -> Toolbar. The available settings are:
Toolbar sticky (BETA) – Sticky navbar will follow the main content width and it position.
Toolbar background
Toolbar links color
Toolbar links color on hover
Toolbar font-size
Toolbar icons-size
Was this helpful?
3 out of 7 people found this useful