Initiating the chat new chat is possible through many different locations.
User Profile
Most commonly, chat can be initiated by clicking on the chat icon in user profile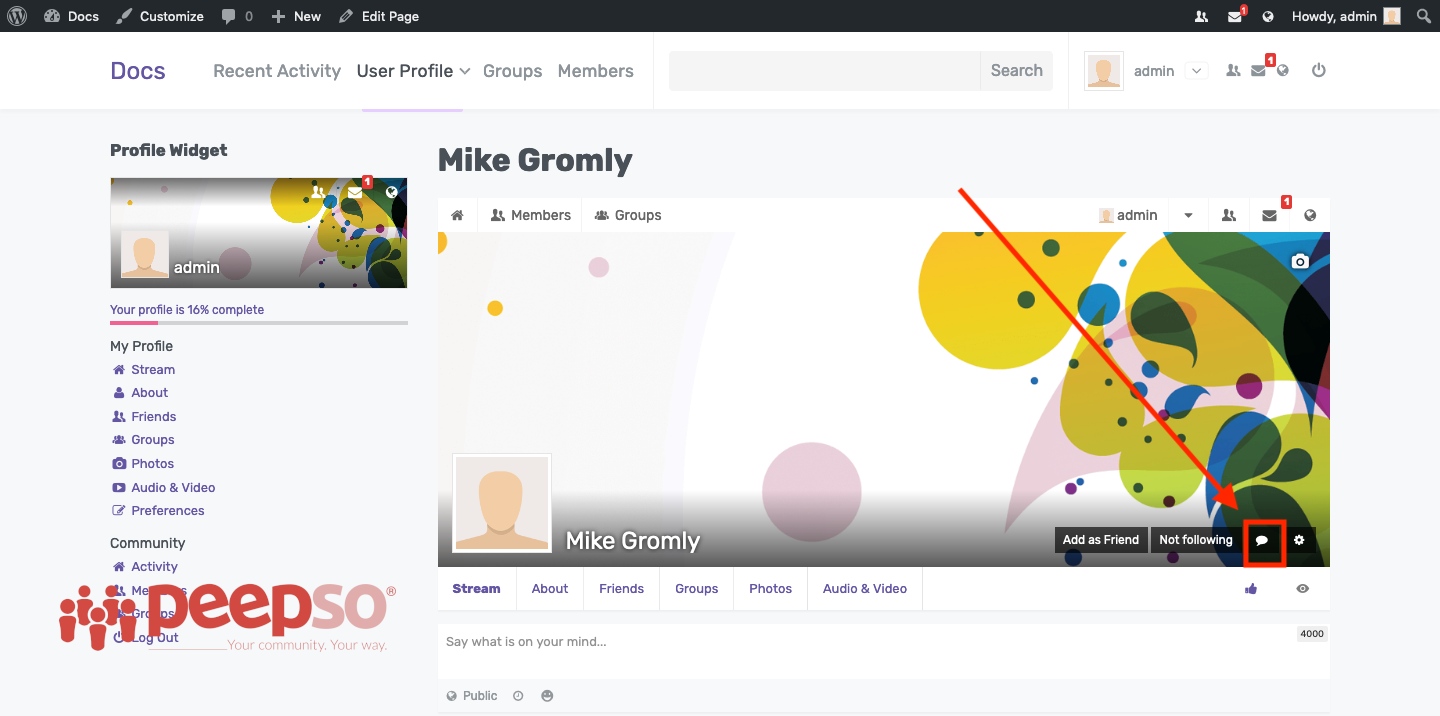 Members List
Users can also start the chat from members list
Messages Page
When Chat plugin was installed, it created another page as explained in this article.
You can publish that page in the menu and then users can access it to start a new chat.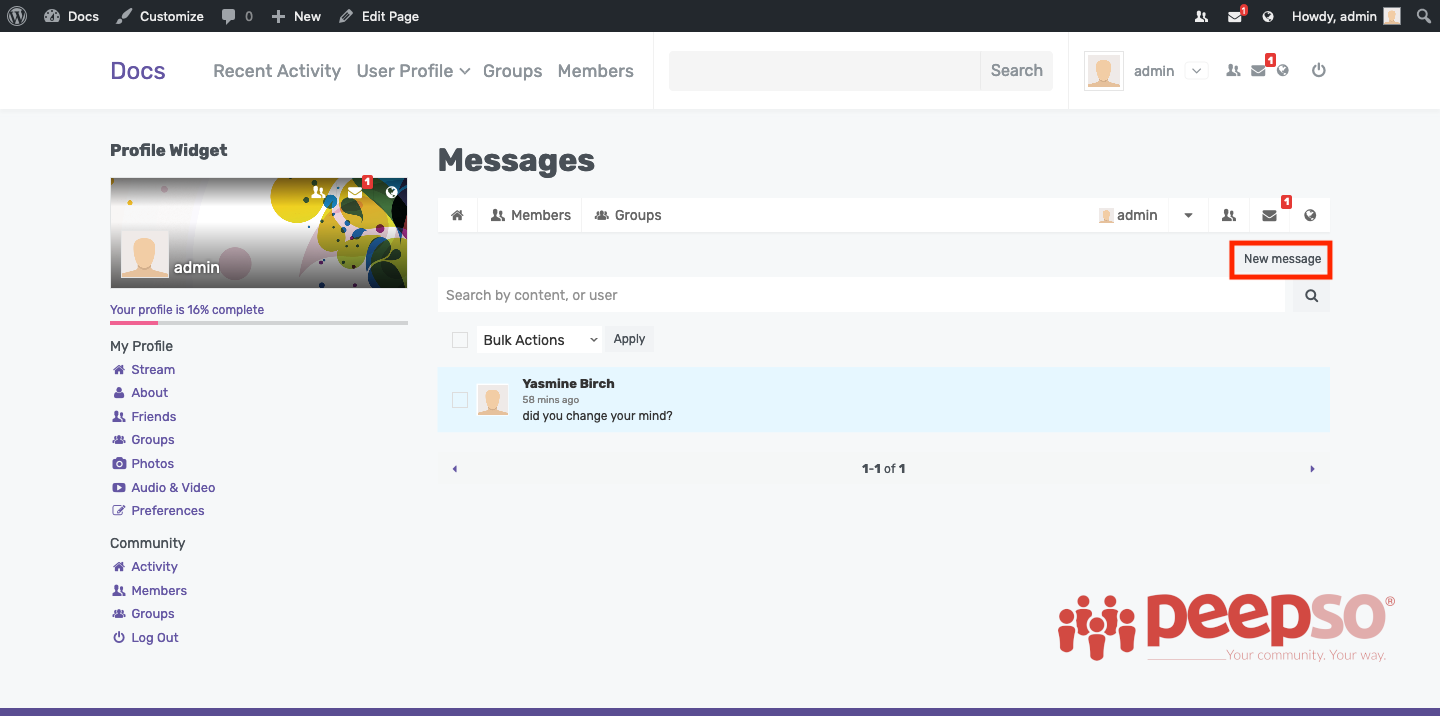 Was this helpful?
0 out of 0 people found this useful