The Gecko Customizer settings will allow you to adjust the height of the cover and the size of group avatar. You can find these settings in WP Admin -> Gecko -> Gecko Customizer -> PeepSo -> Groups Settings.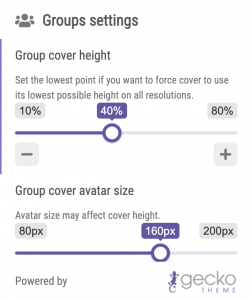 Group cover height – set the Preferred cover height
Group cover avatar size – set the Preferred avatar size
Was this helpful?
0 out of 0 people found this useful