Apart from the built-in standard WordPress user roles such as Subscriber, Author, Editor, etc. that give users appropriate rights to functions in the back end of the site, you can assign a PeepSo User Role: Community Administrator. A user with the assigned Community Administrator role, regardless of their WordPress role, will be granted permissions to all PeepSo administrative functions from the front end, while only having the back end permissions provided by their WordPress role. To assign PeepSo Role: Community Administrator:
Go to WP Admin -> Users.
Select the user you want to assign the role.
Choose Set PeepSo Role: Community Administrator from the navigation above the users list.
Confirm with Change roles.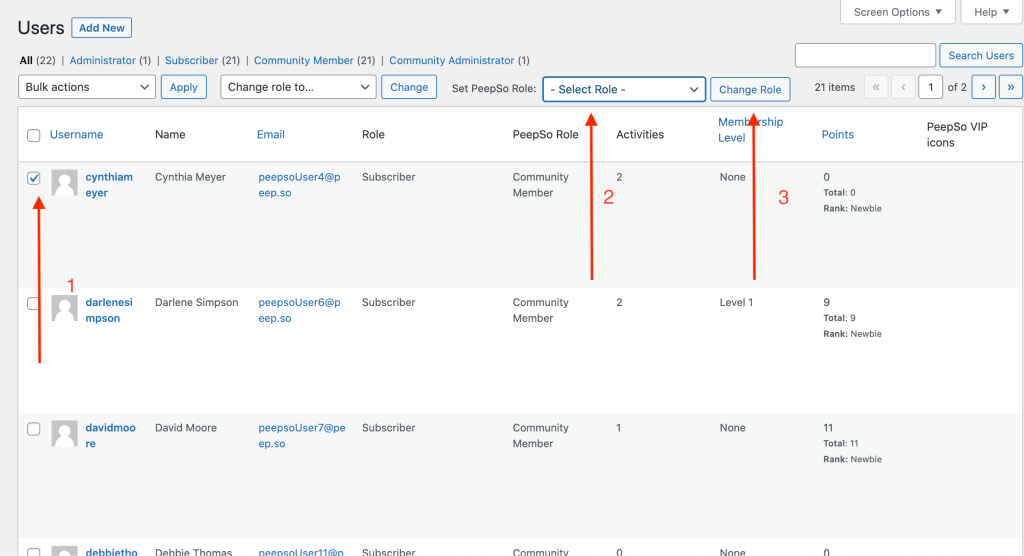 Was this helpful?
2 out of 2 people found this useful