The PeepSo User Limits plugin gives administrators fine control over members' abilities based on various criteria. Posting, commenting, messaging, photos and much more can be disabled for users who don't meet those criteria.
Features Details
The rules can be based on WordPress roles, profile completeness percentage or the lack of a custom avatar. Current configurable user limits are:
Hide from user listing
Disable new posts
Disable new comments
Disable friend requests (requires FriendSo)
Disable Group creation and joining (requires GroupSo)
Disable starting new chats/threads (requires MsgSo)
Disable photo uploads (requires PicSo)
Disable polls creation (requires Polls)
Disable video posts (requires VidSo)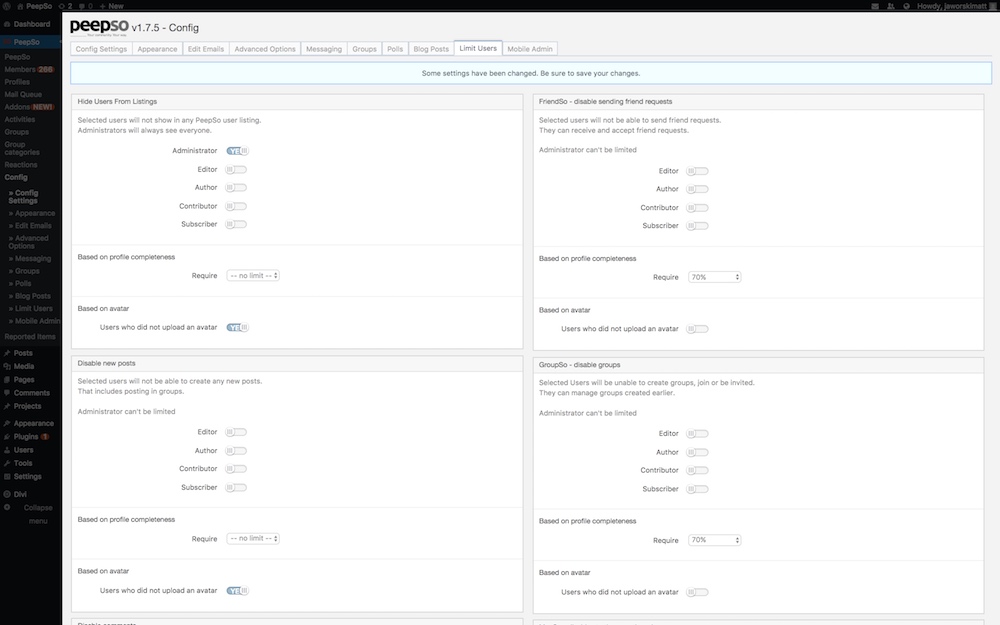 Use The Widget To Nudge Members Into Action
The plugin ships with a helper widget that can be used to inform members about limits currently applied to their accounts. Role-based limits are not public, but the user is informed about the required profile completeness percentage or the need to upload an avatar.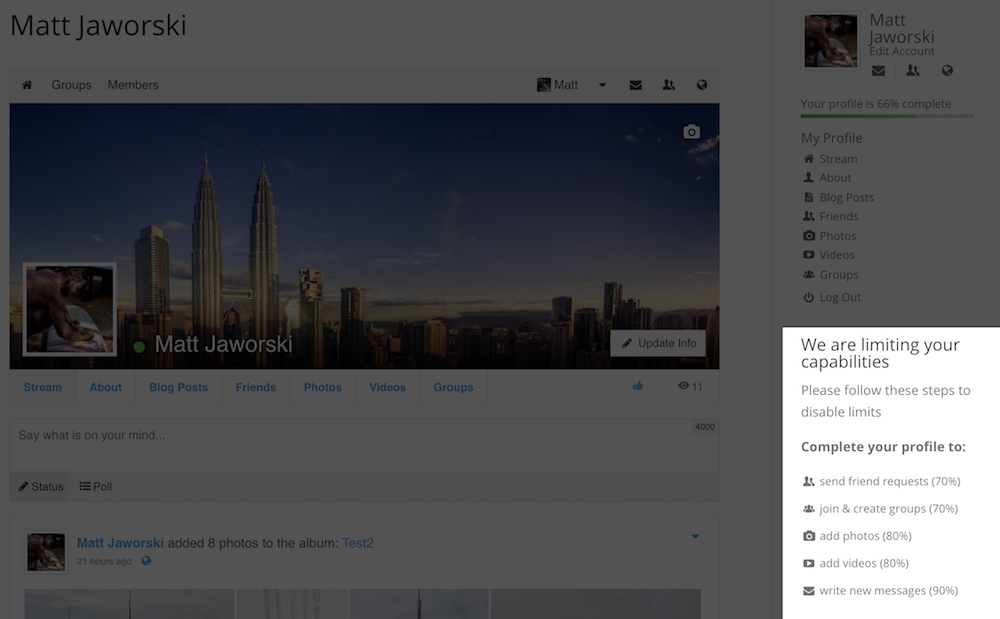 Get PeepSo User Limits plugin with our Ultimate Bundle – everything you'll ever need in one fantastic package.