Post a question for others to vote. Polls plugin allows you and your community to create polls in posts. The polls can be placed in the main activity stream, in users' profiles and even in groups.
Users can cast their votes once per poll. The design is sleek and simple, and because it's fully responsive, it looks great on mobile as well as on desktops. Logged out users see the polls on posts, but can't vote or see the poll results. They are prompted to login to vote and see results. With the use of User Limits plugin you are able to decide which users can create Polls on your community.
Who can create Polls
Admins can decide whether regular users can create Polls
Multi Select Polls
Let users create polls with a multiple select options.
Single Select Polls
Let users create polls with a single select options.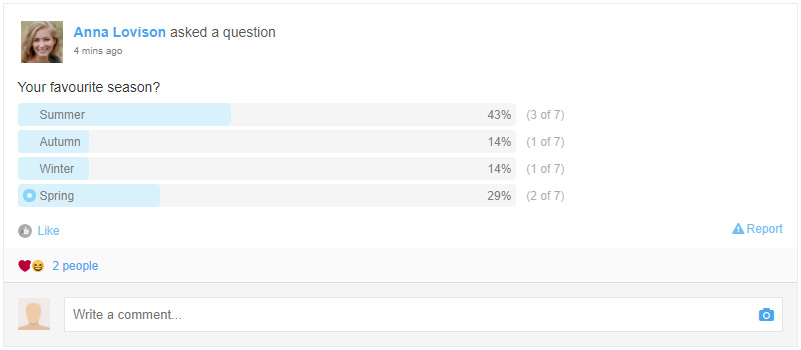 Polls results
After casting a vote users can see the poll results.
Ask away everywhere
Polls can be attached to User Status Updates and added to Group Status Updates