The new version of PeepSo Blog Posts includes a new, widely requested feature: Comment and Like sync.
Comment Sync
When enabled, the default WordPress comments are hidden, and the comments from the Community are shown under the blog post instead. Likes and Reactions are also available and show in the post view.
This integration requires one activity item to be created for each blog post. The item is created automatically in the background. There is no legacy comment import at the moment. Old WordPress comments will disappear.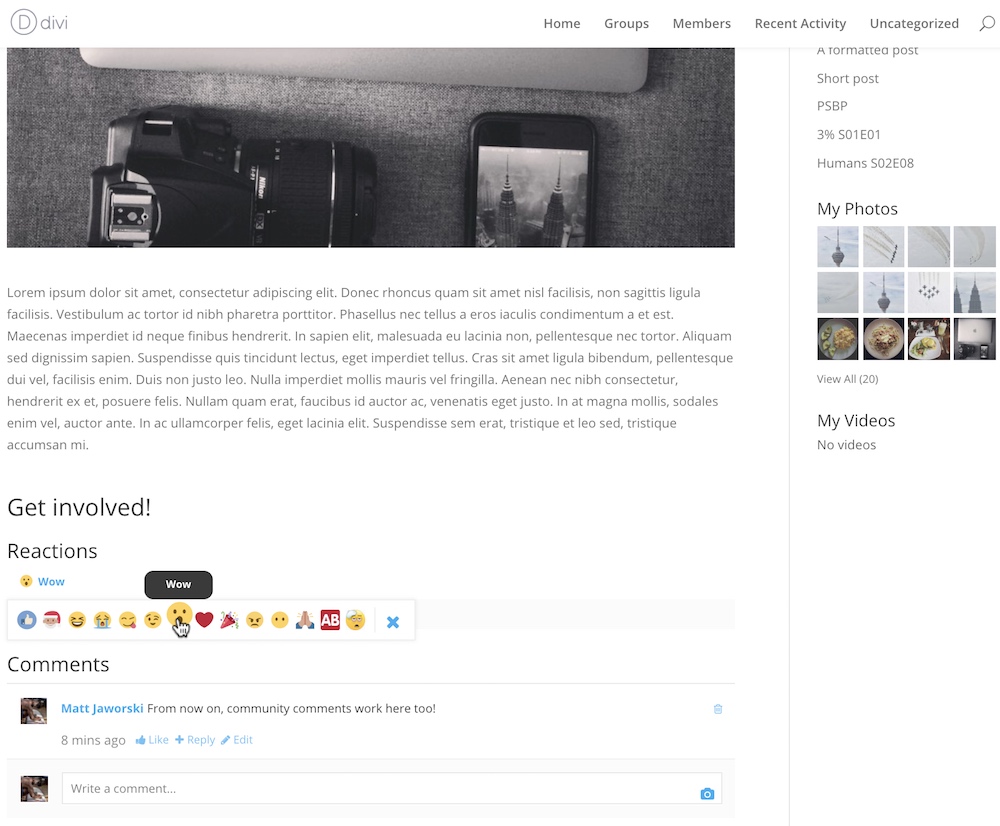 Profile Integration Improvements
We've redesigned Profile Integration to create a cleaner interface and the ability to reposition the featured image. The image on the side looks great in the two-column layout.
We've also added an "aggressive shortcode removal" option that forcefully strips shortcodes added by tools such as Divi Builder when no plain text excerpt is provided. Some shortcodes have proven to be immune to regular WordPress strip_shortcodes().