Upload photos and create albums in profiles and groups. Photos is a "must-have" plugin that lets members upload images to the Stream, Groups, Messages and Chat. It invigorates communities with pictures that people love to see and share. When clicked, the photos open in a modal window allowing members to comment, like and show them to their friends.
The plugin also adds a Photos tab to profile pages and to Groups. It comes with 2 widgets: My Photos and Community Photos that admins can place anywhere. Profile Photo Albums, Groups Photo Albums, .GIF support and many more!
Photos in Status Posts
Upload Photos to Status Posts, Profiles and Groups
Photos in Comments
Upload Photos to Comments under Posts
Amazon S3
Photos plugin comes with a built-in Amazon S3 Integration
Photo Albums
Create Photo Albums in User Profiles and Groups
Community Photos Widget
Shows latest photos of your entire community (photos show respecting their privacy settings).
.Gif support
Users can upload moving .gif files to Status Updates and in Comments
My Photos Widget
Shows users latest photos. When placed in 'PeepSo' widget position it shows photos of that particular user whose profile you're visiting.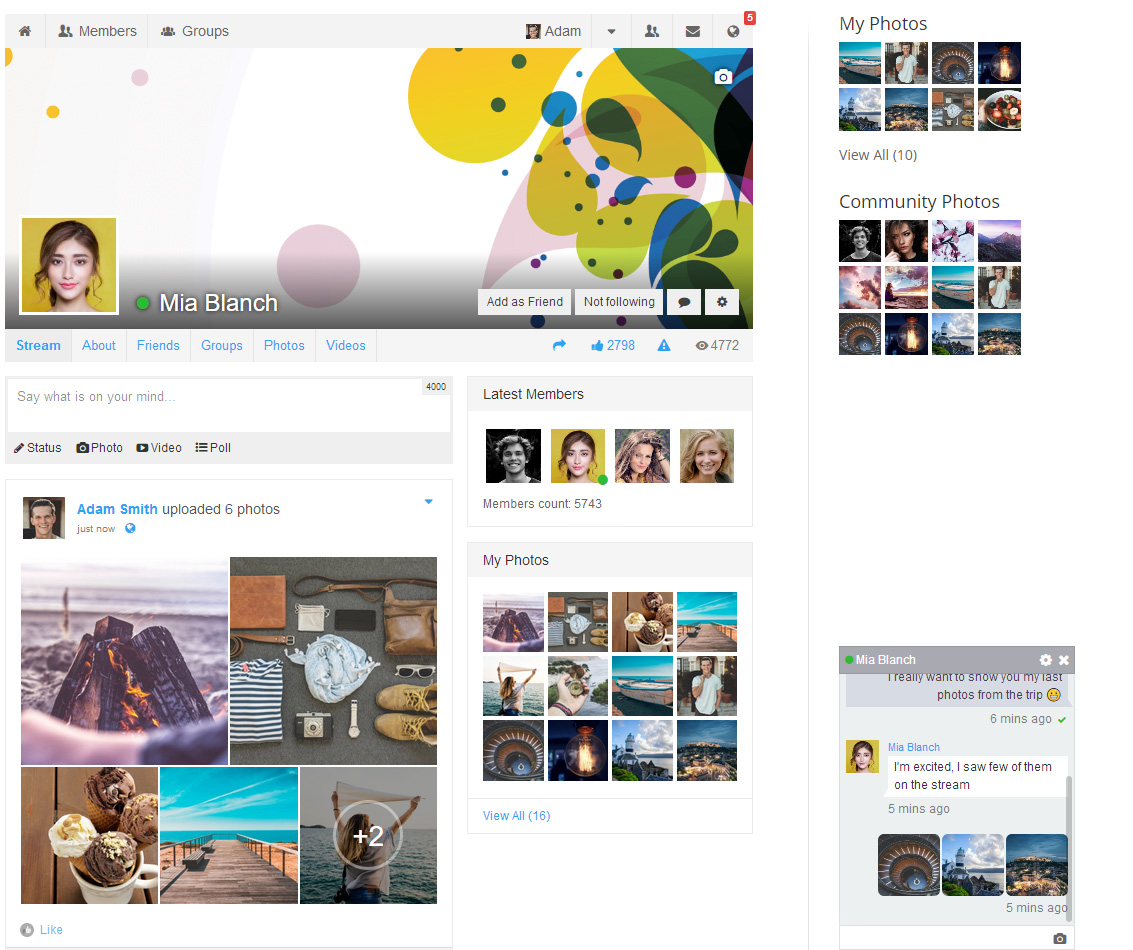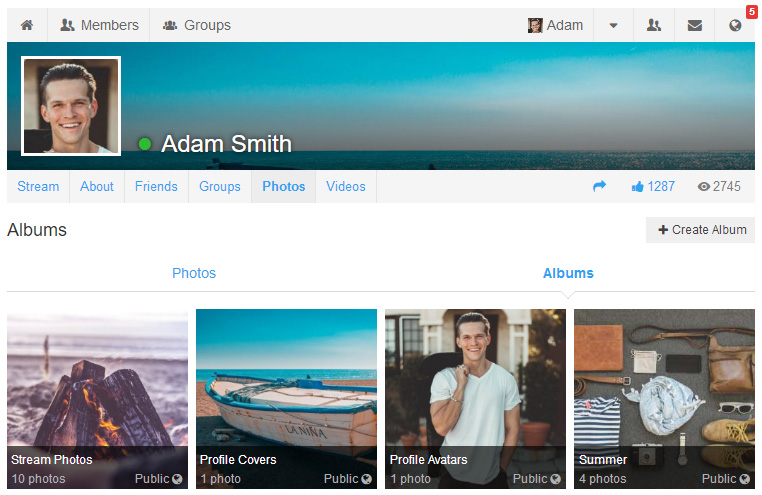 Status Updates
Optional automatic status updates when a user changes avatar or cover images.
Photos in Chat
Users can upload photos in Chat conversations.