Open and closed user groups. GroupSo plugin allows your community to create groups. Communities, especially those revolving around a general topic, groups are a very useful tool. They allow your users to focus on a particular thing. There are open (public) and closed groups available at this time.
People being part of groups also have a tendency to feel more 'at home' with the exact focus they're looking for.
Create Groups
Let Your Community create groups for focused discussions.
Privacy
Open, Closed, Secret and Announcement groups can be created.
Group Invitations
Invite users to groups.
Add users to group
Community Admins can add users to groups.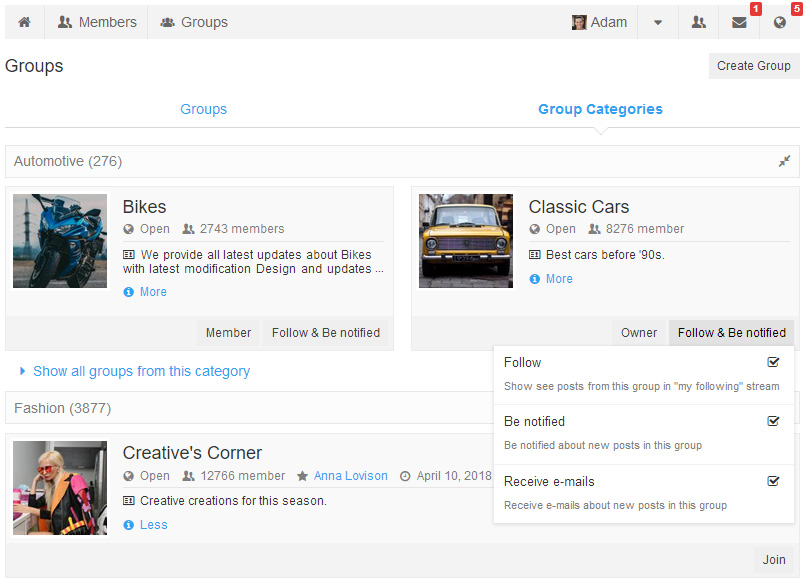 Group Notifications
Groups come with their own set of notifications regarding posts and user actions like invitations.
Group Categories
Assign groups to specific categories.
Photos and Albums
With Photos Plugin you can create Photos and Photo Albums in Groups.
Videos
With Videos Plugin you can share videos in groups.