Friend connections and "friends" privacy level. Creating connections is at the core of every community. Friends plugin lets your members add friends, accept or decline friend requests, and set their post privacy to "Friends Only." It's essential! Friendship relationships are what keeps people coming back to the community.
Add Friends
Let your users create friend connections.
Friends Birthday Widget
Shows upcoming friends birthdays and birthdays on the day.
My Friends Widget
Shows users latest friends. When placed in 'PeepSo' widget position it shows friends of that particular user whose profile you're visiting.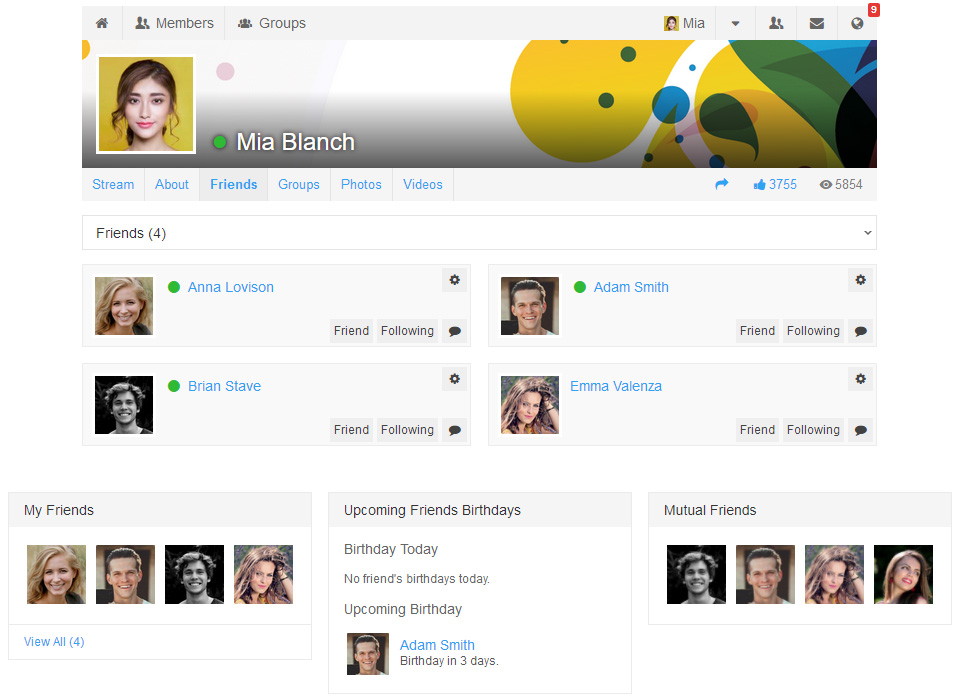 Mutual Friends
When looking at members listing you can see who's a mutual friend.
Email Notifications
Users get email notifications about pending friend requests.
Tag Friends
With Tags plugin users can tag their friends in Status Updates.
* Screenshots show PeepSo and some of its plugins like: Photos, Videos, Hashtags etc. with PeepSo Theme: Gecko. Screenshots are for presentation purposes and the outcome may vary with other themes, plugins installed and configuration selected.