The VIP plugin lets you assign a special icon to users who deserve to stand out. The icon is displayed either before or after the user's name on every membership list. You'll be able to mark users as VIPs or as staff members, exactly as we do for moderators on the PeepSo.com community.
Where Is The Icon Displayed?
This plugin is integrated with PeepSo Core and is fully integrated into the FriendSo, MsgSo and GroupSo plugins. Wherever your community members are listed, the icon will appear alongside their name.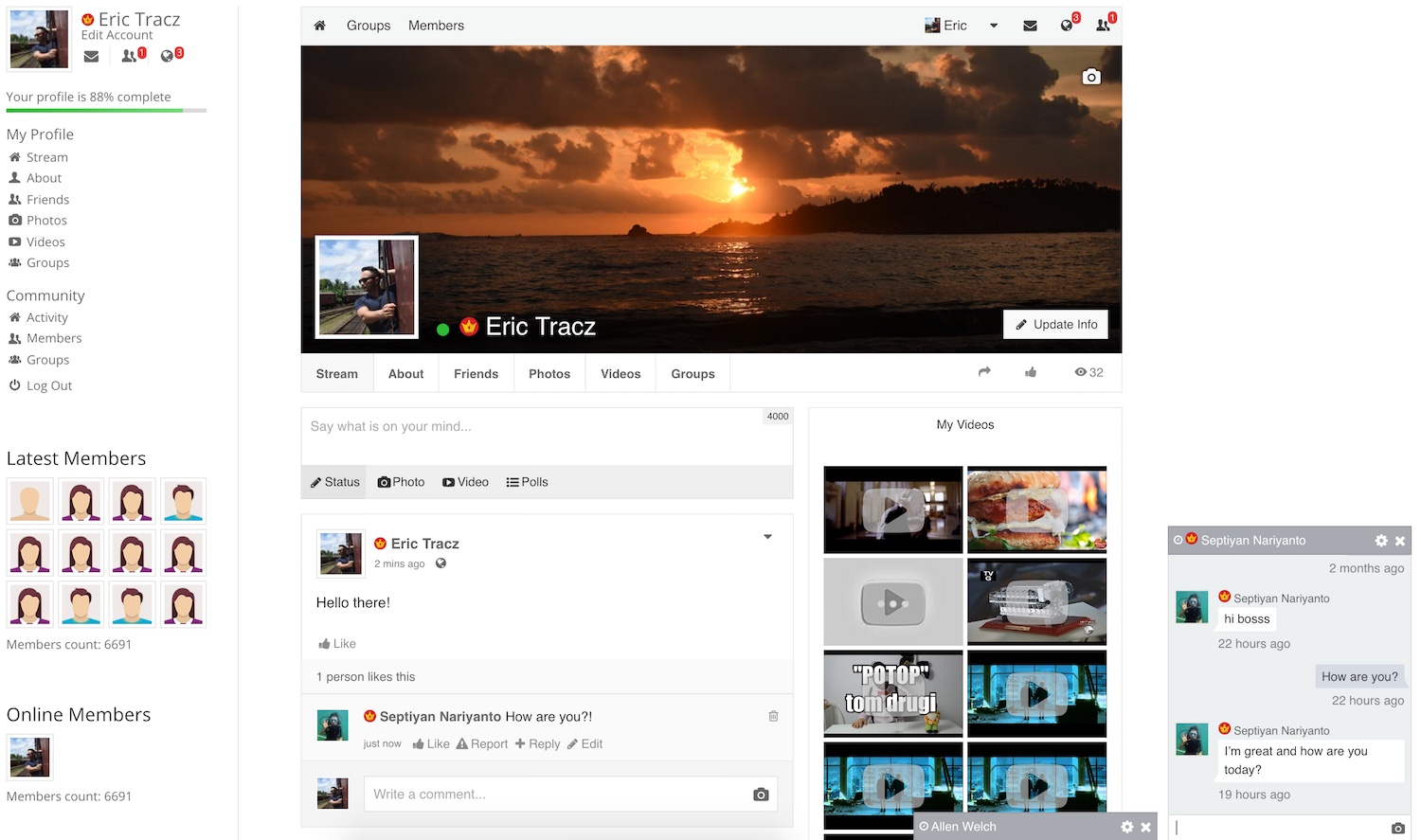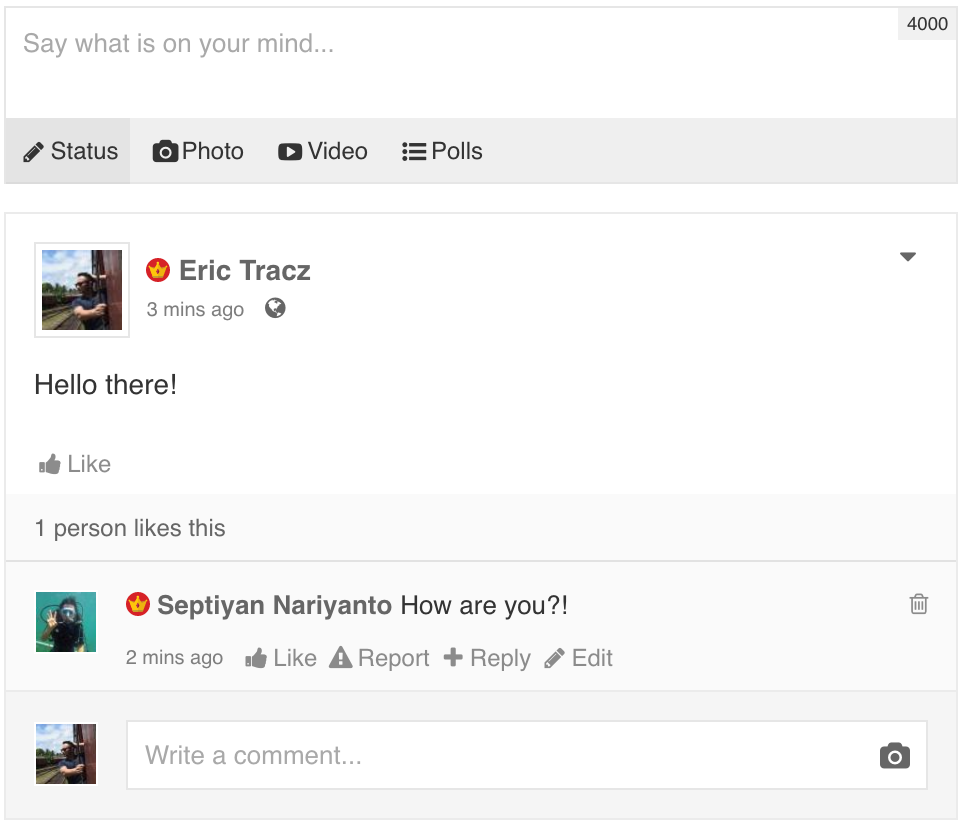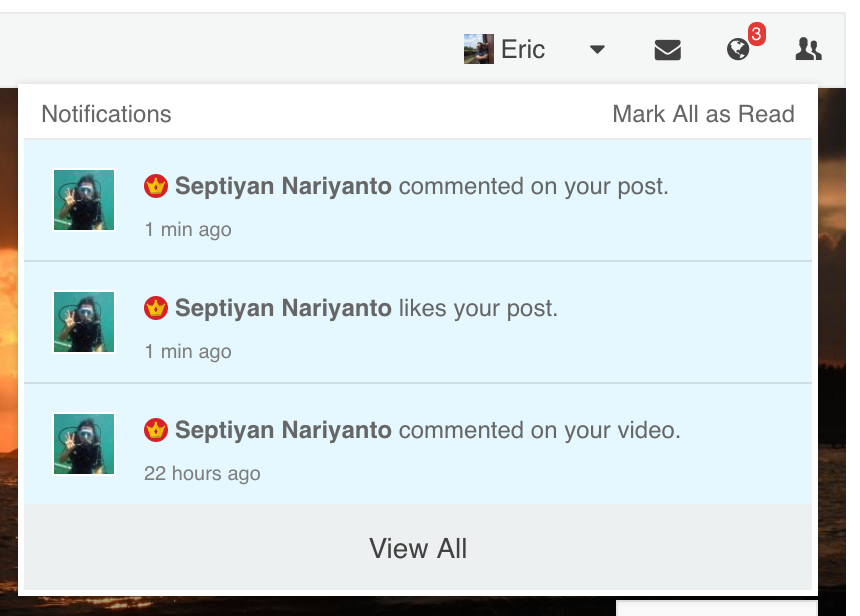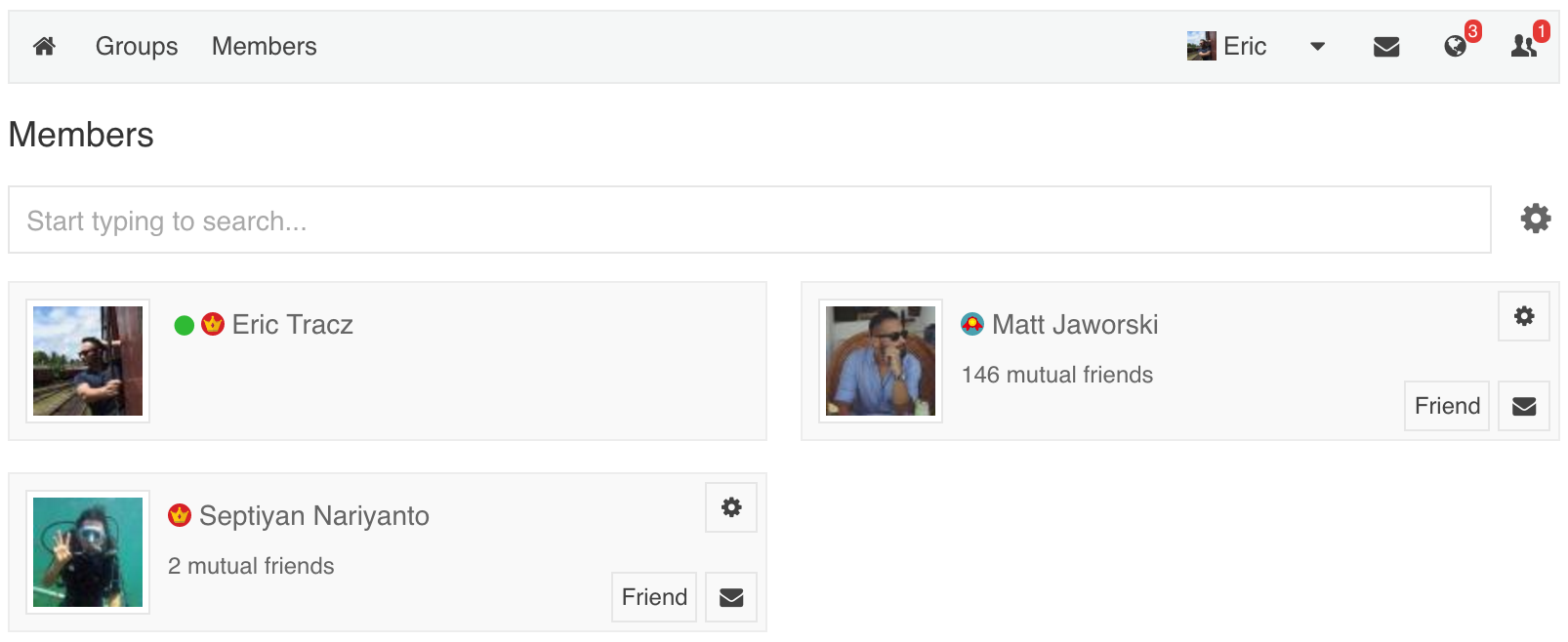 VIP Icon Settings
The VIP plugin has three setting areas:
The general plugin settings are available at the backend of your website at PeepSo > Config > VIP tab. You will be able to switch the integration on or off, and decide whether the icon should display before or after the users' names.
Settings on the VIP Icons page let you change the icons' descriptions as well as upload custom icons of your choice. These settings are available at the backend of your site at PeepSo > VIP Icons.
The icons are assigned to user profiles in the backend of your WordPress site. Navigate to Users, find the user you wish to grant a VIP Icon, and edit their profile. In the 'VIP' configuration section, check the user as a VIP user and choose the icon from the list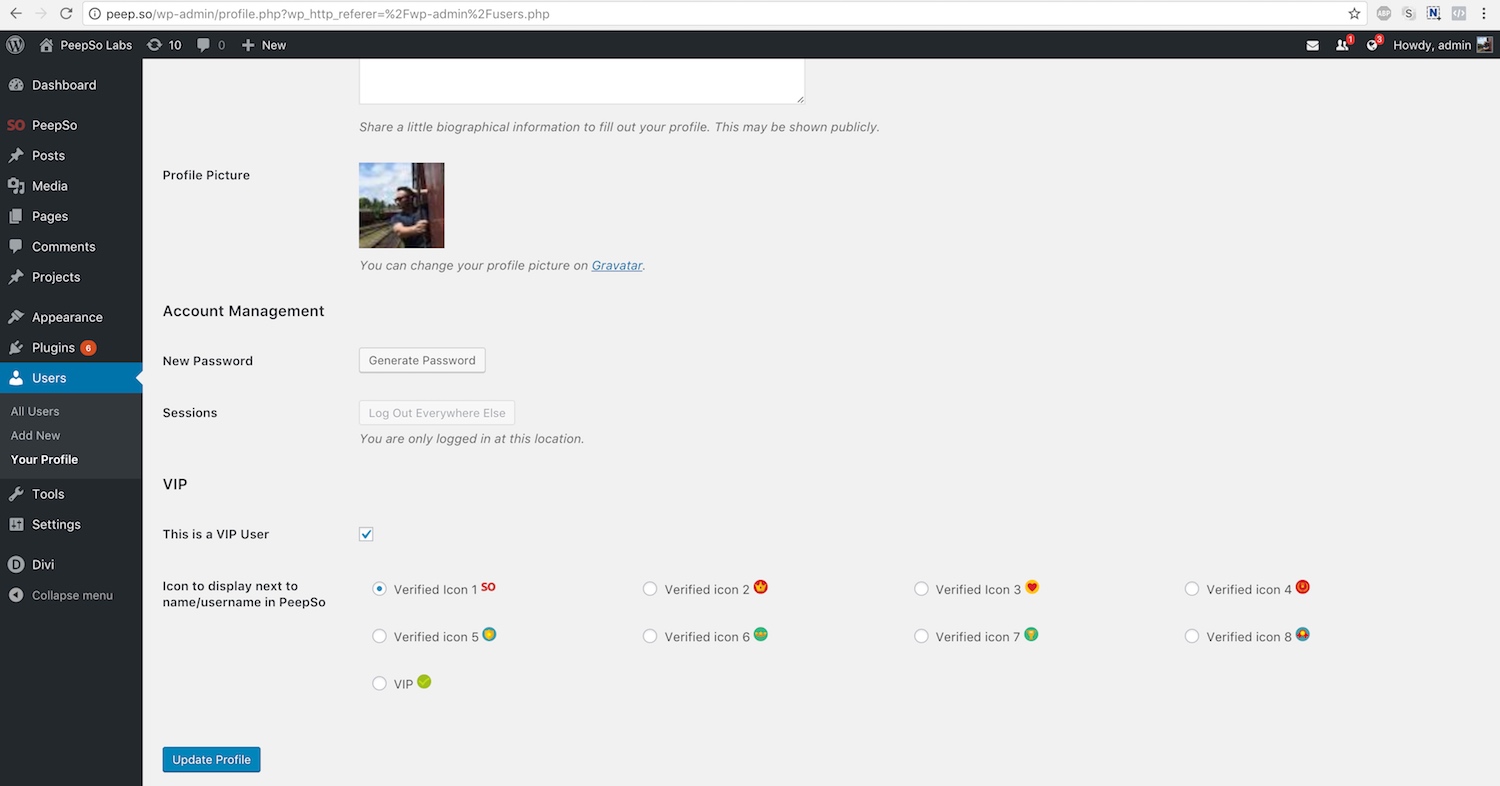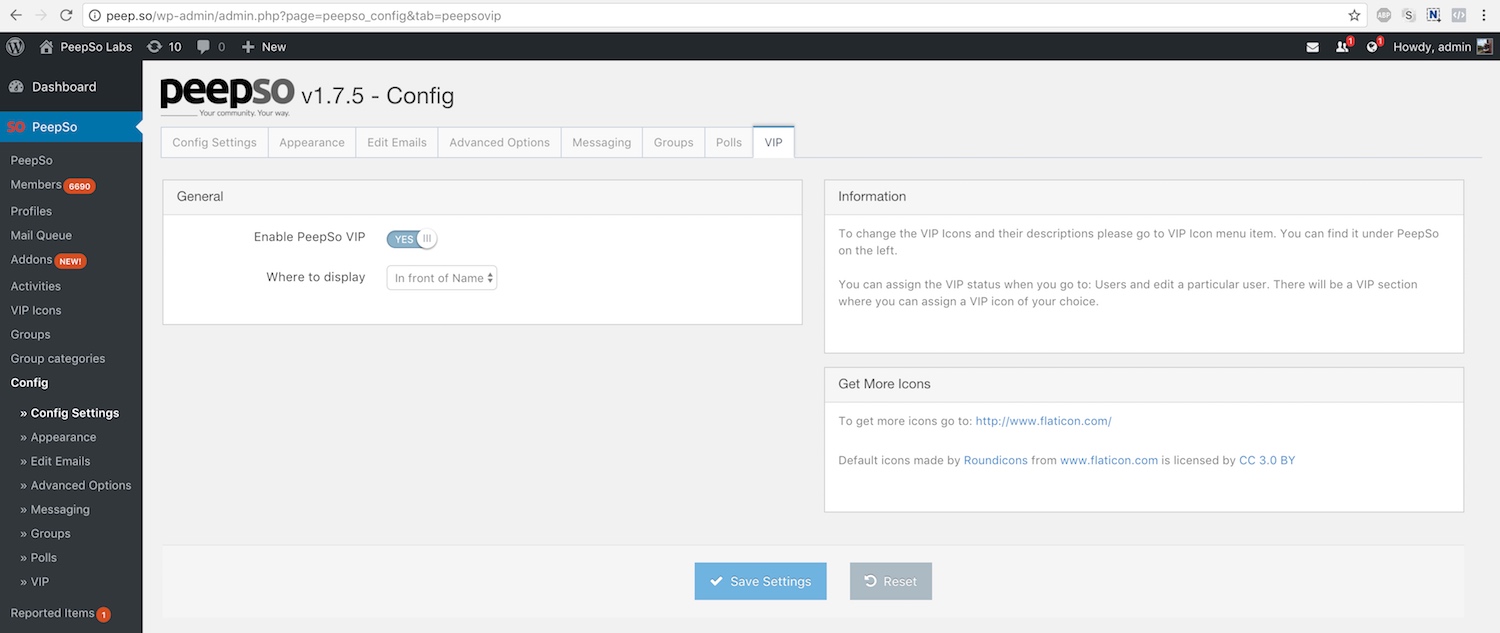 Easy Customization
The plugin comes with eight default icons with editable labels. But you can also add your own icons. You can simply upload new icons of your choice. Because the plugin uses .SVG files by default, the icons will be sharp regardless of the the screen size or resolution. You can also use .png, .jpg (raster) images, those might not look great in all scenarios though.
Is It a Standalone Plugin?
The VIP Plugin is not a stand-alone plugin. For this plugin to work you must have at least PeepSo installed and activated. It's also integrated with FriendSo, MsgSo and GroupSo plugins.
What About Support?
As this is a 3rd Party plugin, support is provided by the plugin's developers. If you have any support related questions, please click here, and it'll take you to their website.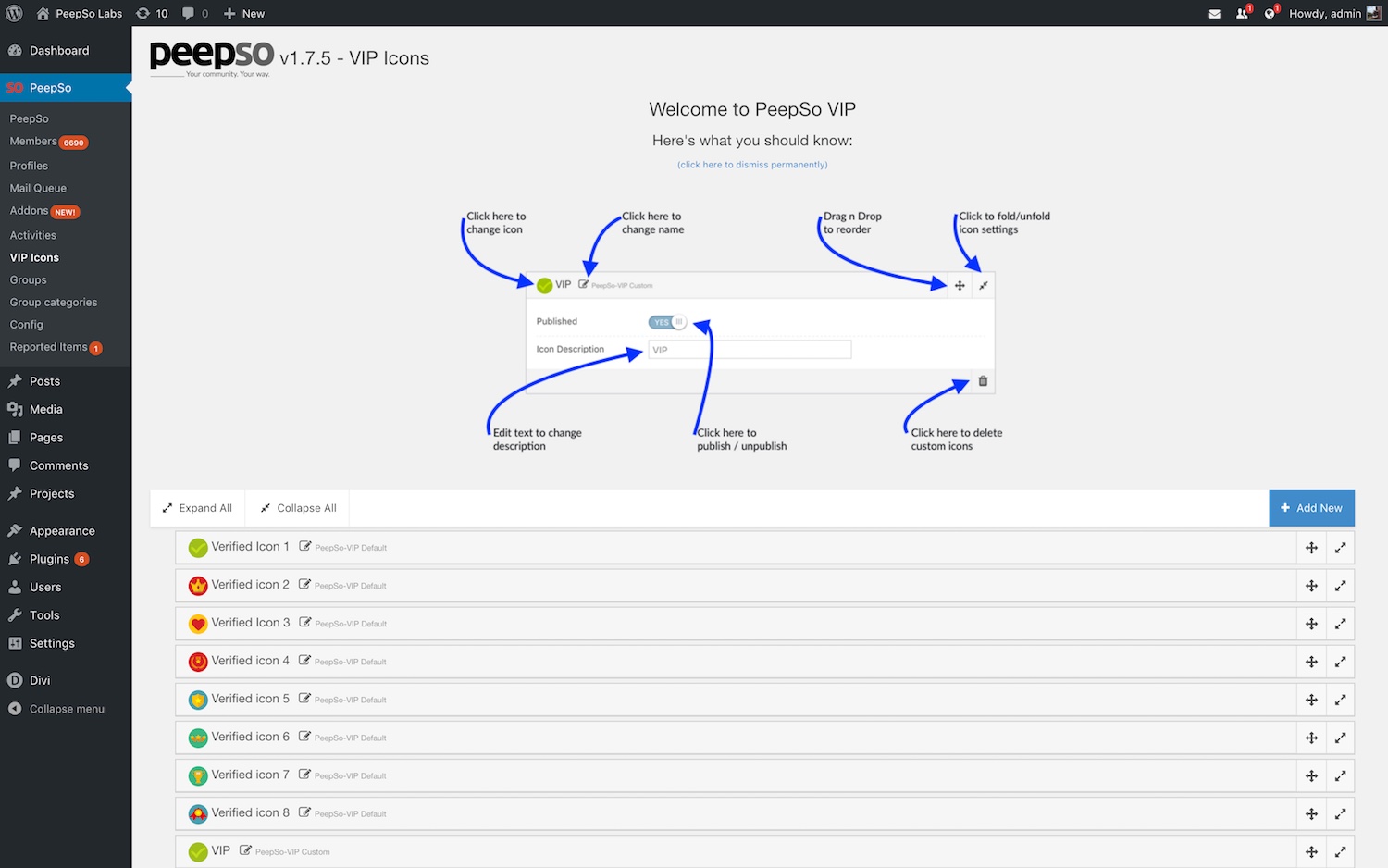 Make Your Members VIPs!
Make Very Important People in your community feel Special! Make them stand out! Make them VIPs!
Comments? Questions?
Please leave them below.