Assign custom badges to users. The VIP plugin lets you assign a special icon to users who deserve to stand out. The icon is displayed either before or after the user's name on every membership list. You'll be able to mark users as VIPs or as staff members, exactly as we do for moderators on the PeepSo.com community.
This plugin is integrated with PeepSo Core and is fully integrated into the Friends, Chat and Groups plugins. Wherever your community members are listed, the icon will appear alongside their name.
Default VIP Icons
Comes with a set of 8 default VIP icons.
VIP Icons on All User Listings
VIP Icons show in all user listings throughout PeepSo and its plugins.
Your Own VIP Icons
Upload your own custom image .PNG or .SVG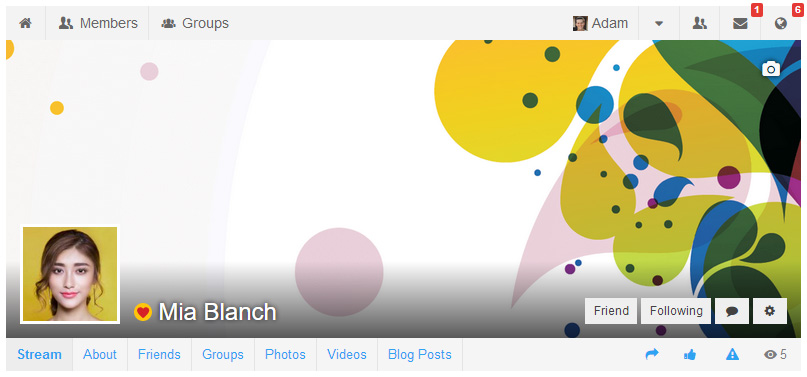 VIP Icons Placement
Decide to show VIP icon in front or after user's name.
VIP Names
Name your VIP icons to your liking, use it to group users, make your staff stand out etc.

PeepSo Ultimate Bundle
Discounted Price. All Current PeepSo Plugins. All Future PeepSo Plugins. Single License Key.
Single Purchase. Single Subscription. Full Technical Support. Upgrades. Updates.
* Screenshots show PeepSo and some of its plugins like: Photos, Videos, Hashtags etc. with PeepSo Theme: Gecko. Screenshots are for presentation purposes and the outcome may vary with other themes, plugins installed and configuration selected.
** Third Party Base Plugins are not a part of any purchase like: PeepSo Ultimate Bundle. PeepSo Integration and Monetization plugins usually require Third Party Base Plugins (Advanced Ads, BadgeOS, LearnDash, myCred, PMP, WooCommerce WPAdverts). Third Party Base Plugins are either free or need to be purchased at a Third Party website. PeepSo support only covers the integration between PeepSo Integrations and Third Party Base Plugins – we do not test nor officially support any Third Party Add-ons to said Third Party Base Plugins. The support for Third Party Base Plugins is always provided exclusively by their original developers.