Here is my next quarterly report on PeepSo support. As always, I hope it brings you closer to what we do.
The Team
Our team remains the same in terms of numbers. However, since September, we try a new working pattern to provide even better support coverage. The morning shift agents in Europe start earlier and they also finish their back shift later than before.
On top of that, we've modified the working pattern during weekends. All the above actions allow us to provide 24/7 support for the Ultimate Bundle and 24/5 for other products active license owners.
We are going to analyze that after some time, to see how it affects our response time.
Again, you can meet the whole PeepSo team here – find us also on Our Community.
PeepSo Statistics
The average monthly tickets number in this quarter was 600 and it was around 100 more than in the previous quarter.
The average time for the first reply in Q3 was just 3.5 hours.
When it comes to the "Satisfaction Survey", in that quarter we received the following ratings after tickets were closed:
"Good" rating in 21% of all cases.
"Bad" in 0.5% of cases
Bad ratings remain at the same level, while we observe an increase of good ratings recently. I do encourage you to please rate every ticket, these ratings do help us a lot. That way we're able to react, especially to the bad ratings so that the level of service can be assessed and improved in the future.
Other Actions
Our "PeepSo TV" YouTube channel has been finally launched. You can check it out here. We show "how-to" video tutorials and our latest development updates videos there. We are also planning to expand the channel with a lot more content. Please do subscribe and get notified when we publish new videos.
With the slightly different approach, updating and expanding our Documentation is really progressing now. We will catch up with all missing information / instructions within a month from the date this post is published.
Our Plans
We will do our best to keep the response time around 3 hours. And, as always, we will be working on improvement of our replies' quality. My next report on PeepSo support team and work after the Q4, so… "see you" next year.
As always, please post any questions or comments below. Feel free to also reach out to me personally via our community. Find me at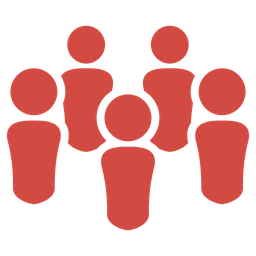 Chris Jaworski
"We, the PeepSo Team believe five-star customer care is the most important part of our mission."

Your PeepSo Team
Don't have the Bundle but you would like to have access to all current and future plugins hassle-free?
Check our offer!
Ultimate Bundle – 1 Year
Get access to every single plugin and theme we have on offer.
1 year of free updates
1 year of 24/7 * Technical Support
1 year access to future plugins (if any)
Early Access Program
Our ❤
---