From time to time, I'm inspired to introduce you to WordPress developers that I feel are worth knowing about. One of the ones I've been impressed with, is CreativeMinds.
CreativeMinds has a long list of WordPress products, and all their plugins are carefully coded and secure. Their developers also provide a constant stream of updates to fix issues and add new features. I love that! It shows their dedication to providing the best plugins for their customers.
These are some of their best plugins:
CM Business Directory
The CM Business Directory plugin makes it easy to start a local directory on your WordPress site.
The free version lets you display businesses in a catalog format. So you can create listing categories and custom business pages with descriptions and company logos. Visitors can search the directory to quickly find the company they want.
The pro version packs in a ton of cool, extra features. More design options let you customize the directory and business pages. You can create export/import listings, include business social media links, and generate internal advertisements. You can even display a Google Map showing the companies' locations in the directory.
The plugin makes it a breeze for businesses to advertise within the directory and in search results. Integrate it with a payment platform like Easy Digital Downloads and your directory site can even make some money.
To see a live demo, visit ListWP. ListWP is the ultimate directory of WordPress-related businesses with categories like plugins, hosting, blogs, podcasts, SEO, and more!

CM Tooltip Glossary
The CM Tooltip Glossary is one of CreativeMinds' most popular plugins — and it's very neat! It lets you add links to a glossary containing important terms used in your content. When a reader hovers over a term, they get a tooltip and a definition without leaving the current page. It's great for blogs, for e-commerce stores and of course for e-learning sites.
If your site contains any technical information or jargon, you really should be using it. Readers can stay focused on your content and understand exactly what they're reading. And on e-commerce sites, tooltips can give product recommendations from WooCommerce or Amazon. They can include audio, video, and images, and are mobile-friendly and SEO-friendly too.
You can easily export or import the terms with CSV files, and see statistics for which tooltips were viewed and how many times. There are plenty of options for customizing the tooltips, and they look great with lots of existing site designs.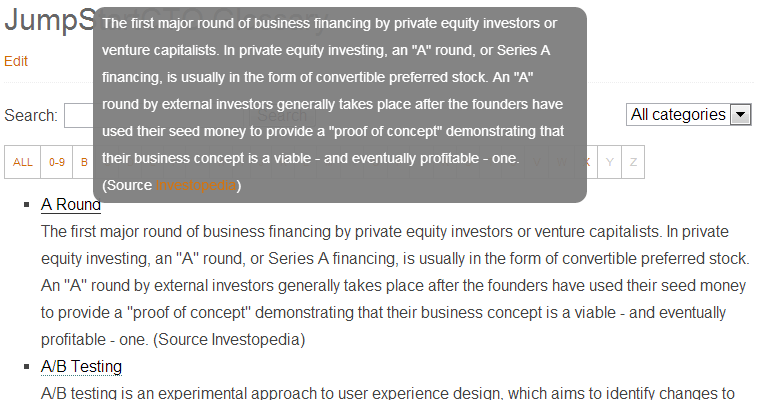 CM Video Lesson Manager
The CM Video Lesson Manager is an affordable solution for anyone who wants to create a learning management system (LMS) on their WordPress site: it lets you manage video lessons with Vimeo uploads. Once you've uploaded the videos to Vimeo, you can display them on any page or post.
That's neat, but here's the thing: the CM Video Lesson Manager also lets you charge students to view channels or open certain channels for a limited period. Students and administrators can track progress, take notes, and mark their favorites. The pro version adds payment options and student notes for each video.
It's super-customizable and can fit a range of individual and business needs. Used with seven other CreativeMinds plugins, the CM Video Lesson Manager can give your site a low-cost, comprehensive LMS.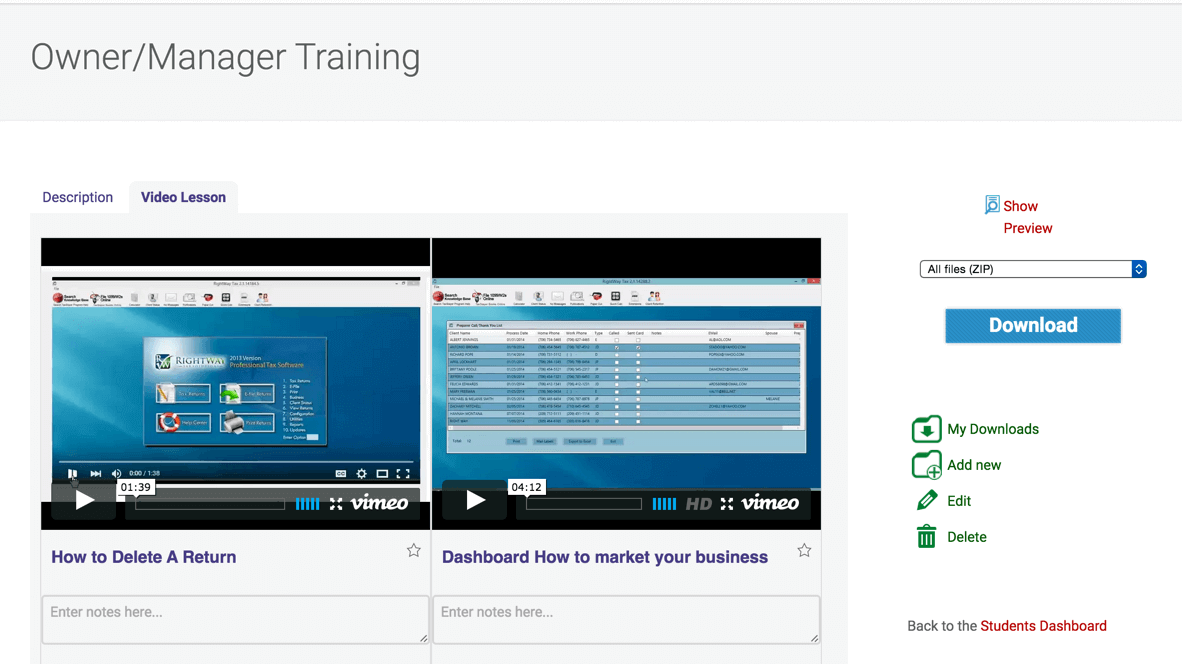 Love the sound of these plugins? ('Course you do!) Then take a look at CM's membership bundle. Not only will it give you access to all existing the plugins for a steep discount, it also includes five plugins they haven't released yet!
For a detailed list of CreativeMinds' WordPress products visit www.cminds.com/store