Closing the "expectation gap" – or the difference between what customers expect and what they receive, is one of the major concerns of today's marketers. Brands fall short of current expectations for speed and customization across all channels while using classic marketing tactics on social media.
It takes time to deliver customized content. The same goes for producing and distributing content across various channels while still giving customers a top-notch experience.
This post will explain what customer engagement is and how important it is. It will also show you how to get customers involved using social networking sites and apps.
Customer Engagement Through Social Media – The Concept
Social media engagement is a metric that measures how many people connect with your social profiles and content. Customer engagement through social media can refer to various activities across social networks, and it can include:
Mentions
Clicks
Likes
Retweets
Comments
Replies
Direct Messages
Your Business Needs Customer Engagement Through Social Media
By default, social media is a conversational medium. Customers are not visiting your page to be lectured. Instead, they want a two-way conversation. Great conversations can also have a good effect on sales.
We've interviewed US consumers and company executives to learn more about how people use social media and how it affects enterprises. According to the survey, positive social media engagements with a brand lead to customers being more ready to:
Buy from a brand (78%)
Choose one brand over its competitors (77%)
Recommend one particular brand (76%)
Increase spending to buy with that certain brand (72%)
Create a lasting bond with that brand (70%)
When you respond to a consumer on a social media app, you demonstrate that you value their feedback and ideas. Furthermore, consistent social media contributions can encourage others to engage with your company. This can increase your engagement rate, which increases your brand's digital presence.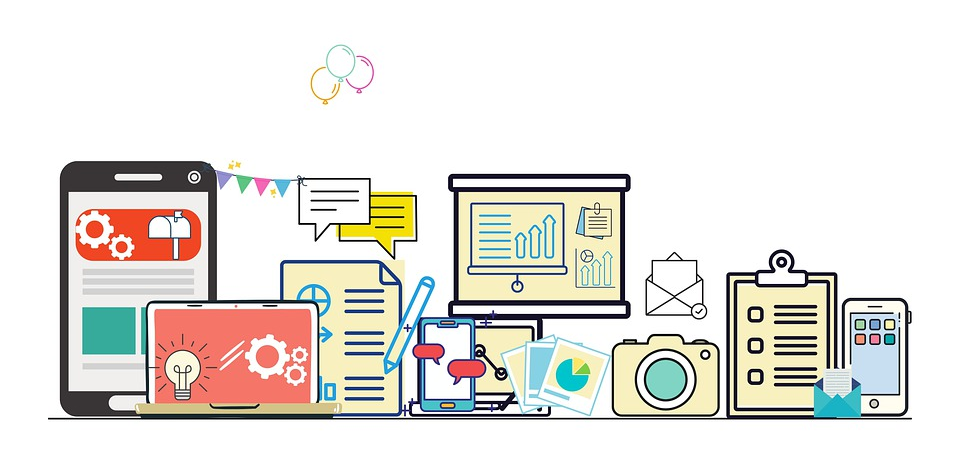 10 Reasons Why Social Media is a Game Changer for Customer Engagement
1. Social Media is an Indicator of Social Proof
Customer engagement through social media is more than merely a total number of Instagram followers, or "likes" on your Facebook business profile – although these numbers do matter regarding how a potential customer perceives your brand.
When someone views your business profile and notices that you have a significant fan base, it provides the same level of social proof as a celebrity endorsement or a comment from a happy client. When anyone views your page and sees that your business is prominent, they believe, "Well, if all these people are happy customers, maybe I'll be a happy customer too!" This increases their likelihood of buying your product or service.
2. Social Media Helps With Marketing Research
Because social media sites are global, supporters and prospects of your company can interact with you globally. Previously, even multinational firms were limited by the difficulties of advertising to a global consumer base.
Social media enables organizations of any size to contact potential customers wherever they may be located. Your social media platforms can be set up with the correct tools to convert those views into planned visits to your business, resulting in increased sales.
3. An Omnichannel Customer Service
Customers choose social media to communicate with brands, as they receive immediate attention.
42% of consumers want a reaction on social media within 60 minutes.

Jay Baer – CONVINCE&CONVERT
Social media is a powerful tool for engaging clients; they can contact you via various channels such as Twitter, Facebook, Instagram, LinkedIn, WhatsApp and others, which provide a seamless omnichannel marketing experience.
4. Social Media Helps in Reaching Wider Audiences
Nearly 90% of marketers say their social media activities have enhanced their company's exposure, and 75% say it has improved traffic.

Dew Smith – VENDASTA
It is an excellent technique to raise brand awareness and remain in touch with your customers. People are increasingly turning to social media websites and apps to learn more about brands, including recent updates about new products, commercials, offers, and promotions.
Social media platforms enable sharing of industry trends and uploading related photographs or links to stories/studies in their market. It also encourages consumer trust and introduces itself to a wider community of potential clients.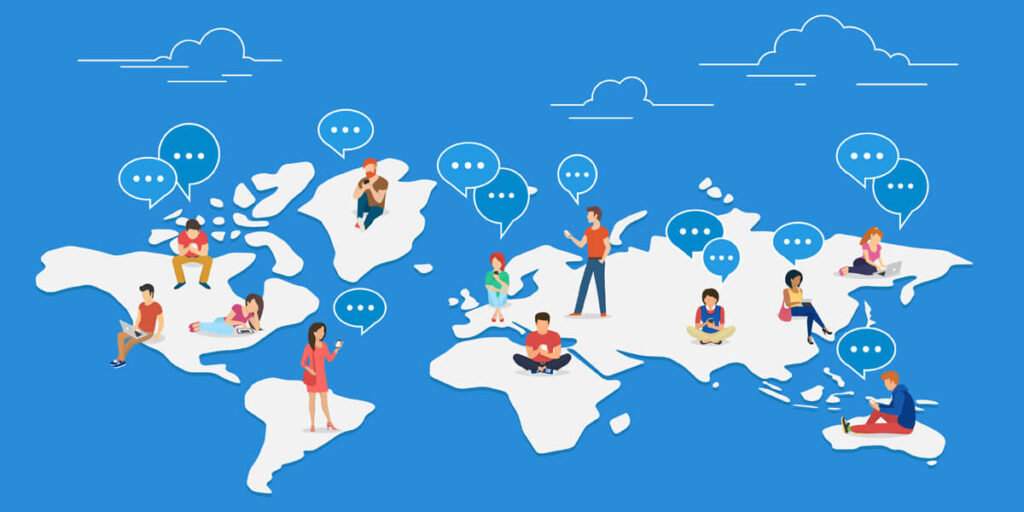 5. Social Media Has Become an Alternative to Word of Mouth
Social networking sites and apps help in spreading the word about your company. The patterns, role and impact of word of mouth have changed since the emergence of interactive social media. As a result, new online communities have evolved.
Such changes have influenced businesses to use social media as their word of mouth for advertising goals.
72% of individuals view online evaluations the same way as personal referrals from friends and relatives.

Diana Kaemingk – qualtrics
6. Social Media is Cost-Friendly
Many companies are jumping on the Social Media Marketing bandwagon, since it has a favorable impact on brands, and it promises economic success when done correctly. Social media marketing tactics target social networks and applications to spread brand recognition.
Because social media marketing is viewed as a more focused form of advertising, it is particularly effective in raising brand recognition. Social media engagement initiatives generate a lot of shares, more views, and visibility for your company – all for a one-time fee.
7. You Get First-Hand Feedback
Social media apps enable the collection of first-hand input from customers to improve brand image, reputation, and customer relationships. The customer must feel heard and valued, which makes them pleased.
Therefore, respond to every post, comment and suggestion, and use them for your business development. Businesses that respond to client queries through social media earn 20-40% more income per client. Quick feedback like this lets you demonstrate how much you care about creating a memorable experience and ensures no client feedback is overlooked.

8. Social Media Improves Brand Loyalty
66% of social media users aged between 18 and 24 are more loyal to a brand they follow on social platforms.

Jay Baer – CONVINCE&CONVERT
Building and retaining brand loyalty is a major deal in every business. Social media helps create relationships with your customers, building loyalty and advocacy. Brand loyalty supports you for the following reasons:
Reduced Competition
Brand loyalty is difficult in this competitive environment. Customers have so many options that they can quickly get dissatisfied. Your brand's perception attracts new customers, but committed customers provide genuine value.
Loyal Followers
Loyal social followers are more inclined to connect with your posts and start significant conversations. Genuine engagement benefits more to your digital reputation.
Brand Advocacy
Loyal social media followers are likely to become brand champions. They will likely talk positively about your brand even if they are not persuaded.
9. Customers Need Humanized Interaction
Customers today dislike impersonal marketing.
72% of consumers only interact with personalized marketing communications. Because humanized client experiences are in great demand, you must incorporate them into your customer engagement planning.

Blake Morgan – Forbes
You quickly win clients when you ask them about what they want. Social media helps you leverage behavioral data to please customers by offering them one-of-a-kind interactions with your company. Using purchase or browsing history in your content is an excellent approach to demonstrate to customers that you are familiar with them.
10. Social Competition
Asking customers to participate in competitions is a good way to engage them, and social networking apps can help you. If you ever see a decline in interaction on social media, running contests is a terrific method to increase it.
You can encourage people to share, retweet, comment, or tag your company by holding a contest on social media. This entices people to participate in your marketing for a chance to win, and transforms them into brand ambassadors. It helps them spread the word about your company to their followers who might need to become more familiar with it.
Bonus Item: People Love Fun and Humor
We all know this fact and it might go without saying, but its practical application is nothing to sneeze at. There is no better way to spread fun and humor than using social networking websites and apps. Everybody enjoys a little laughter. You can encourage involvement when you stir up people's emotions. Memes today have become a massive tool for customer engagement, and social networking apps have contributed significantly.
However, being amusing or hilarious doesn't just require being sarcastic. You can invite customers to join in something enjoyable. And you can do this only if you have a social networking site or app.
Build a Social Network / Community App (iOS & Android) by Using PeepSo-APPExperts Integration
The average user spends about 35% of their total time using the internet on social media. The group that spends the most time on social media is females between 16 and 24. They spend an average of 3 hours and 13 minutes per day.

Alyssa Hirose – Hootsuite
The above numbers show how crucial it is to design a mobile app for social media platforms. People generally spend plenty of time using their phones and they've become an extension of our normal functioning, therefore the bulk of information we receive runs through mobile apps.
What if you could build fully functional mobile apps (iOS & Android) for your PeepSo-based social network / community website?
Fortunately, you can do exactly that with PeepSo-APPExperts integration.
APPExperts is an app-building platform that can integrate any WordPress website into a feature-packed Android and iOS application. Through APPExperts, you can personalize your social networking website's design and pages, develop menus, and add features just like you would do on any WordPress website.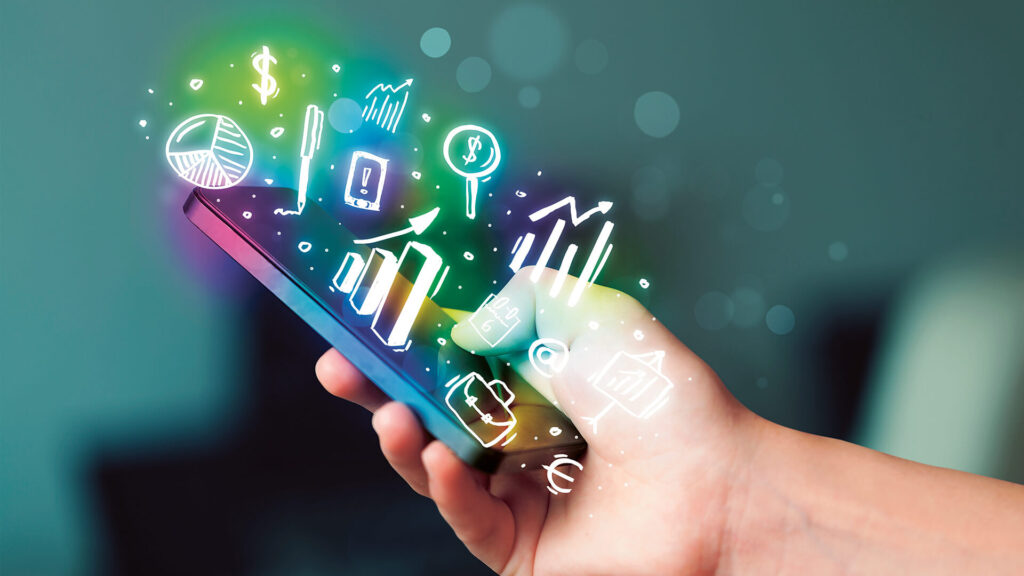 ---
BIG NEWS! APPExperts offers a MEGA 20% DISCOUNT to all PeepSo users and FREE app building for a few selected users.
To avail 20% discount, you can use our coupon code: PEEPSO (Expiry Date: Jan 31st, 2023)
To avail Free app-building offer, email us with the subject line 'Want a Free PeepSo App'. Tell us about your registered & active users and why you want to build an app for your PeepSo-based website. APPExperts email address: support@appexperts.io
PeepSo Ultimate Bundle – 1 Year
Most popular
Get access to every single plugin and theme we have on offer.
1 year of free updates
1 year of 24/7 * Technical Support
1 year access to future plugins (if any)
No signup fees
Early Access Program
PeepSo Ultimate Bundle – 5 Years
Pay 3 years, get 2 free
The best possible solution for a long-term plan community.
5 years of free updates
5 years of 24/7 * Technical Support
5 years access to future plugins (if any)
No signup fees
Early Access Program
PeepSo Monthly Bundle
Most popular
Not ready to commit? Try the self-supported monthly subscription!
Free Updates with active license
Self managed

(no ticket support)

Access to future plugins with active license
$30 signup fee