Another 3rd party plugin addition to PeepSo. Developers at CreativeMinds have created an integration between one of their own plugins and PeepSo and it works great! If you're looking for a Q&A / forum solution for your community, look no further.
PeepSo – CM Answers Pro Integration Plugin
The CM Answers Pro plugin was designed to create discussion boards and Q&A system forums on WordPress. The plugin allows forum members to post questions and answers, upload files, comment on existing topics and vote for the best forum contributions.
Using the plugin adds a new tab to users' profiles. The Questions tab will show questions and answers posted by the profile owner. Each new question and answer may also generate a corresponding public post on the Activity Stream. The plugin is an integration between CM Answers Pro and PeepSo.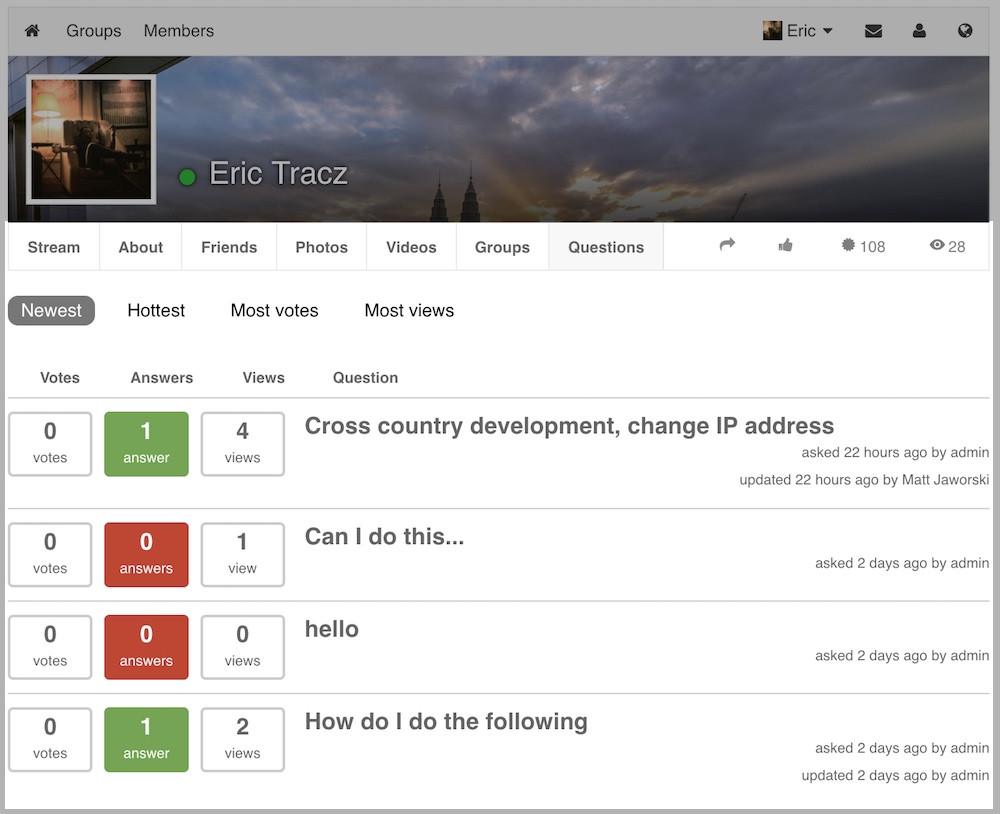 Please note that this integration requires CM Answers Pro.
Please also note that support for this plugin is provided by its developer.
No PeepSo?
The free PeepSo Core version is fantastic. But if you want to unlock the true potential of social networking for WordPress, install the other plugins today.
If you'd like to see what's coming up next, check out our roadmap here.
Read More About 1.7.0 Release:
PeepSo – CM Answers Pro Integration Plugin
Comments? Questions?
Please leave them below.