The new Locations Manager Addon for the PeepSo allows users to integrate locations and points of interest on their social network pages. When this addon is connected with PeepSo, users gain the ability to add and share Google maps with specific locations and points of interest on PeepSo social network.
A PeepSo user can post new locations with specific descriptions, images, videos and a map of the area. This will include a Google interactive map with related points of interest clearly marked. Once a new location has been added, a feed message will appear about the location on the PeepSo feed.
The image below shows the locations tab on the PeepSo user profile. This locations tab includes all the locations added by the user. Each location can include a description, images, video and more as well as an integrated interactive Google map. Users can add as many locations as they want to their profile within PeepSo.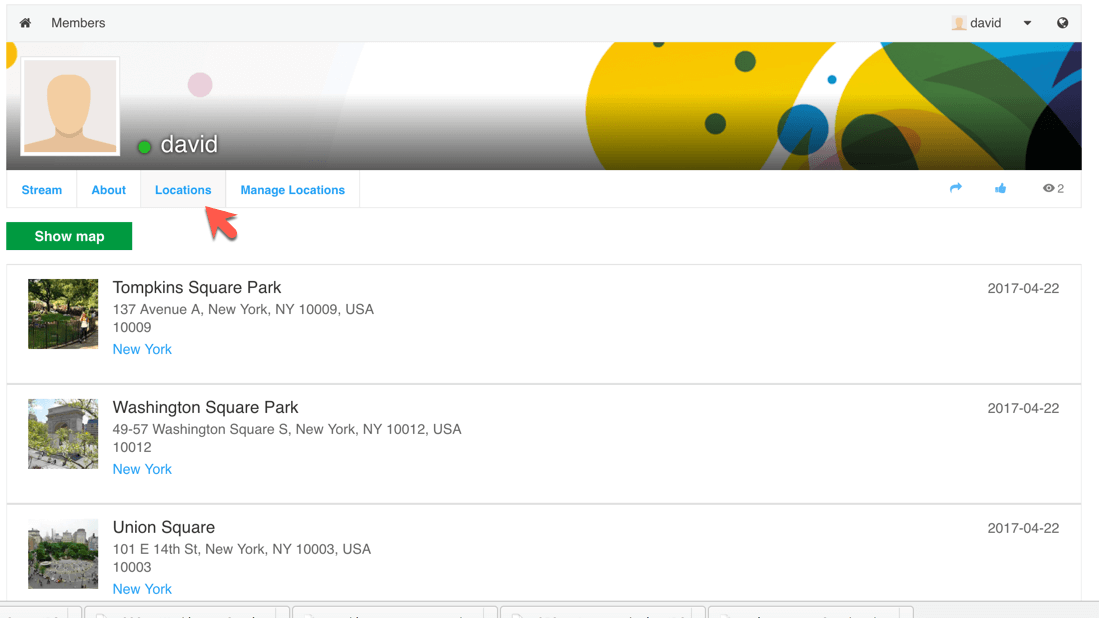 There is also a manage locations tab, where users can manage the various locations on their profile. This is where users can view, edit or delete existing locations or add new ones. Users can add an unlimited amount of locations and edit them as many times as needed.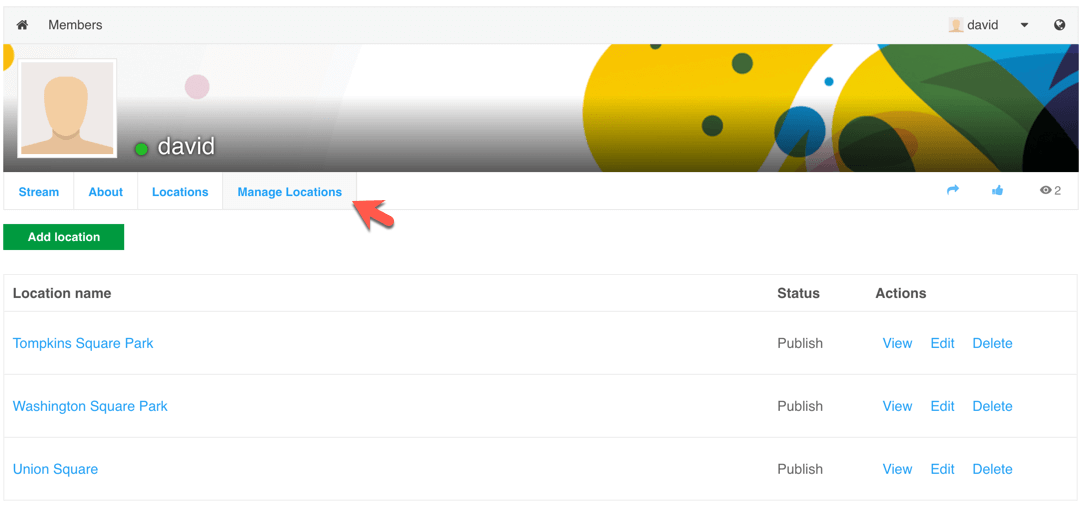 Once adding the Locations Addon to PeepSo a new configuration setting appears in PeepSo config section which allows users to fully configure the map locations plugin. Users can adjust the settings, like showing the locations tab on the PeepSo users profile and much more. Users can also choose to share the location activity on their social feed.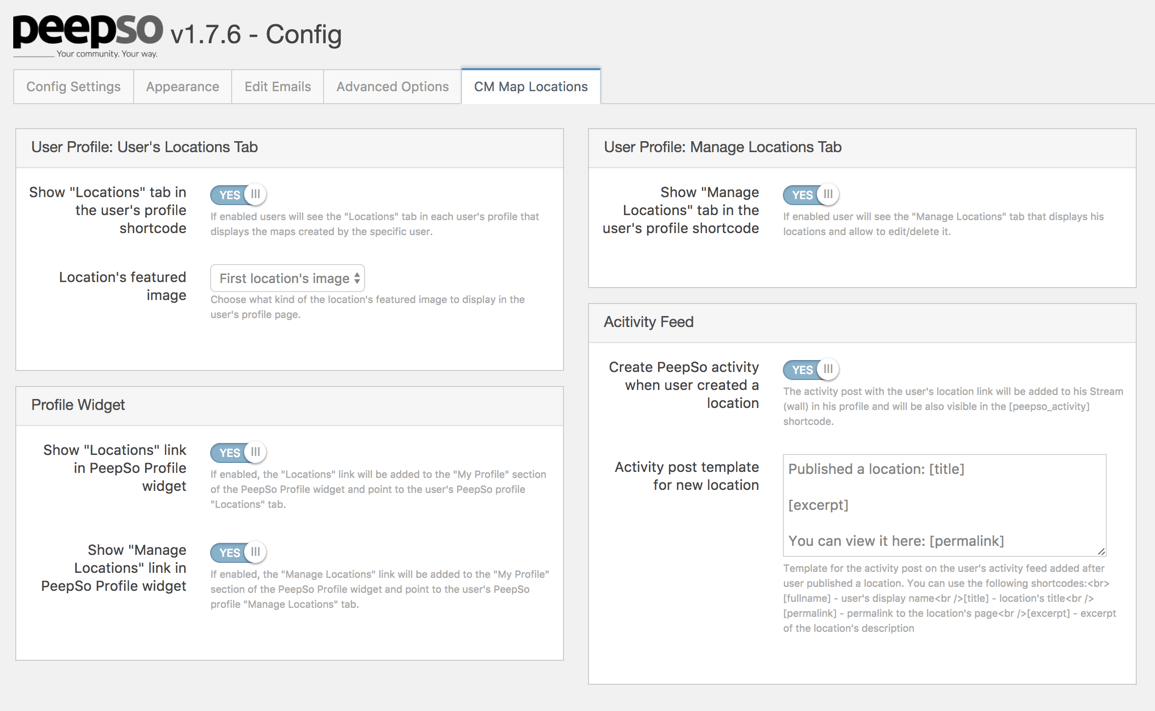 Please note that this is not a standalone plugin and it requires PeepSo Core the CM Map Locations Manager plugins.