CM MicroPayments is one of the most robust virtual wallet and currency solutions for WordPress. Once MicroPayments is integrated with the PeepSo environment, it adds the ability to support member wallets and grant or subtracts points for actions completed in PeepSo. These actions include posting comments, questions or answers.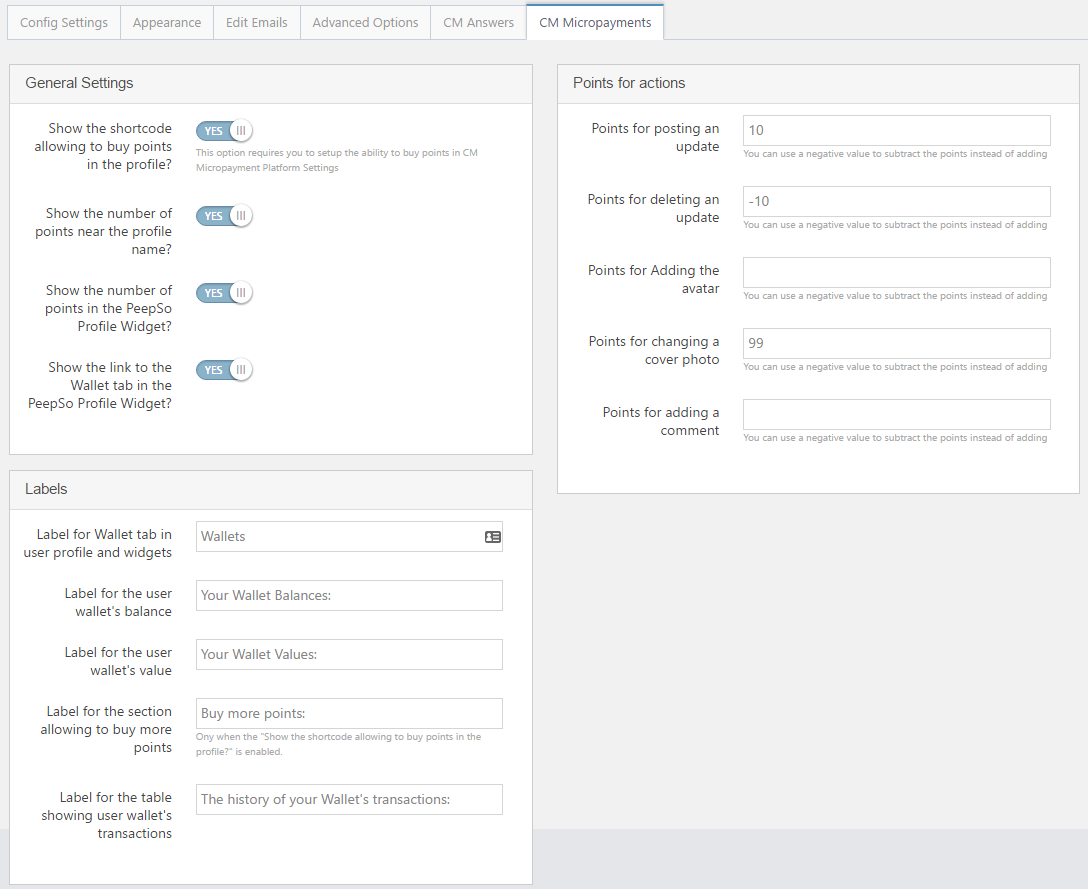 On the plugin config section under the PeepSo menu, admins can set the the PeepSo actions that will add or subtract virtual currency. For example, writing a new post might award a user 10 points; post deletion might subtract 15 points.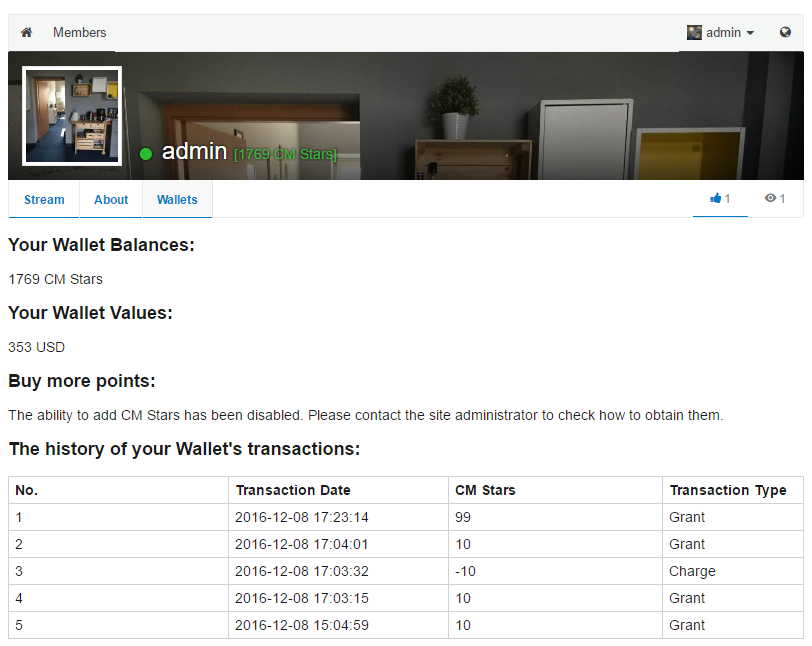 MicroPayments let admins name their virtual currency; manually or automatically add virtual currency to user wallets; integrate with WooCommerce or Easy Digital Downloads as a payment gateway; charge users for purchasing virtual currency; and much more.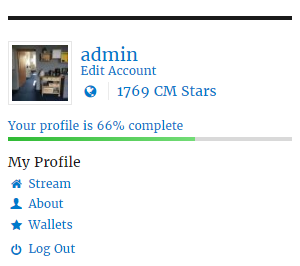 The following actions can trigger the charging or granting of points:
Posting an update.
Deleting an update.
Adding an avatar.
Changing a cover photo.
Adding a comment.
The plugin integrates with CM Answers which also has an Integration Plugin with PeepSo allowing to receive points for asking and answering questions, etc.
Please note that this integration is not a standalone plugin and requires CM MicroPayments Pro to be installed and activated.
Please note that this integration requires CM MicroPayments Pro.
Get PeepSo – CM MicroPayments Pro Integration Plugin!
Please also note that support for this plugin is provided by its developer.
If you'd like to see what's coming up next, check out our roadmap here.