Behind every great product there is even better customer feedback. This is why we are thrilled to announce the official PeepSo integration plugin with IdeaPush.
IdeaPush is a relatively new solution for collecting ideas on a website, but its stability and ease of use were more than enough of a reason to choose exactly this solution for our integration. Furthermore, IdeaPush is free, and if you want to use the integration, you'll need to have the PeepSo Ultimate Bundle license.
IdeaPush
If you prefer video tutorials instead of written ones, we have you covered. Take a look at the full guide on how to install and set up our IdeaPush integration:
IdeaPush will allow you to create the "suggestions board" where your users can offer suggestions and ideas that would benefit your product.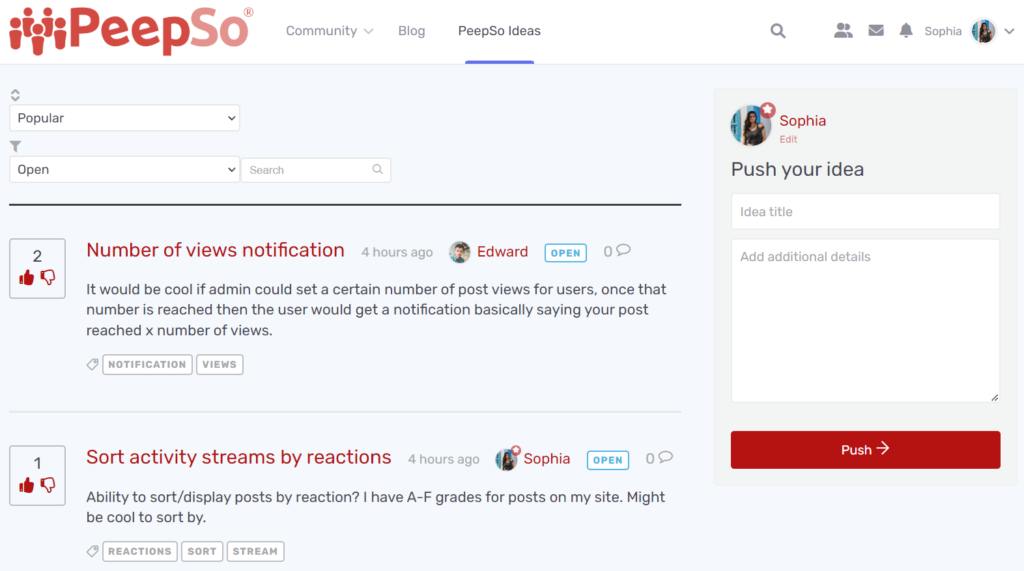 Later on, other users can see the idea and vote or comment on it. As an administrator, you can approve or decline ideas, mark them as being in progress or completed.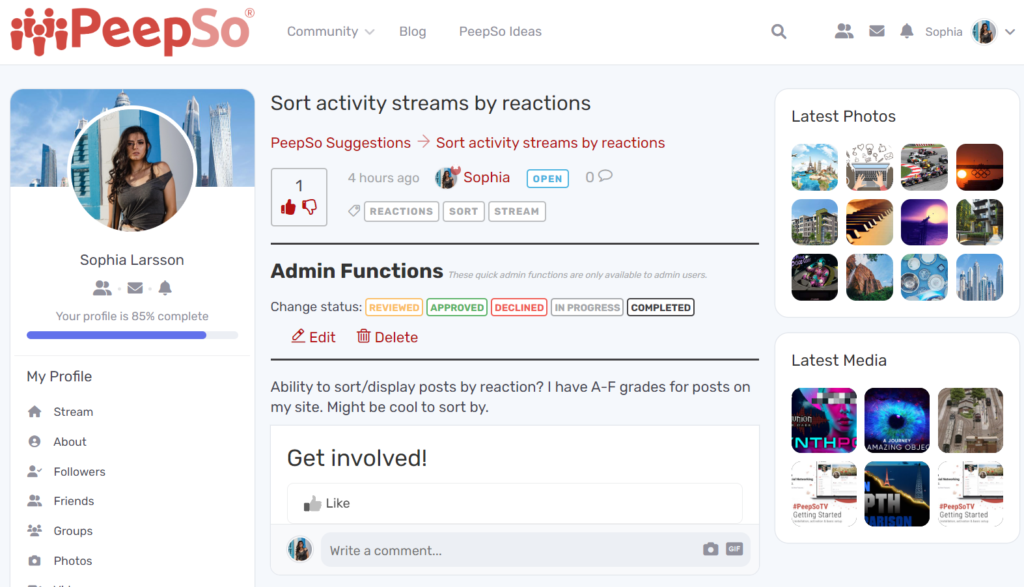 You are in complete control of every part of the integration. If you wish, you can enable or disable the activity stream or comments integration, as well as profile integration.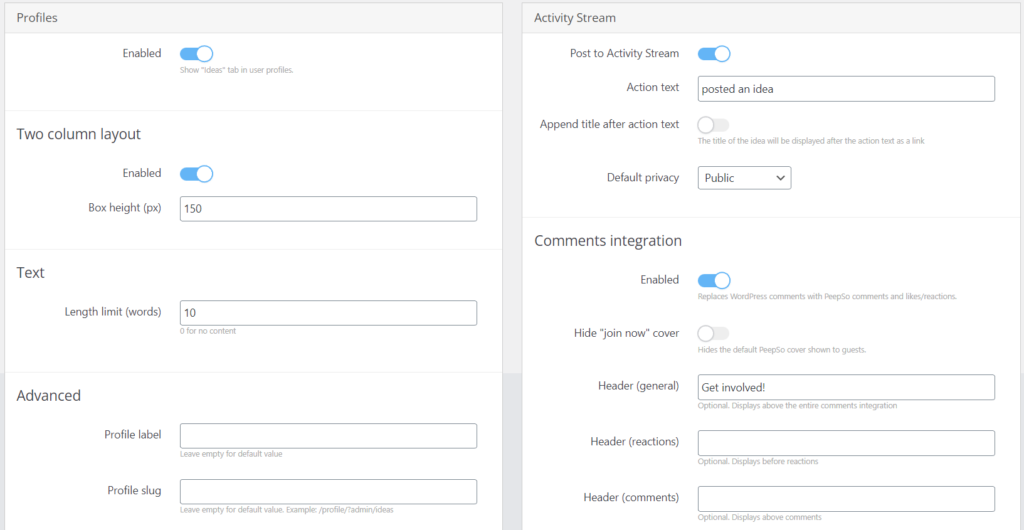 Other Fixes & Improvements
IdeaPush is not the only thing we've added and improved. In the true spirit of IdeaPush integration and following the feedback we got from our users, we are implementing more:
Option to show captions for featured images
Option to hide edit page links from the frontend
Completely new slider position in the Gecko Theme
Various bug fixes that our valued users have reported.
Feel free to check our changelog for all the details.
Don't have the Bundle but you would like to have access to all current and future plugins hassle-free?
Check our offer!
PeepSo Ultimate Bundle – 1 Year
Special Offer
Get access to every single plugin and theme we have on offer.
1 year of free updates
1 year of 24/7 * Technical Support
1 year access to future plugins (if any)
No signup fees
Early Access Program