May is upon us, May the fourth came and passed. For those who may not know, May The Fourth is Star Wars Day. With this release, happening on May the Si(x)th, we got something better. Some cool new stuff is available already. PeepSo brings you further improvements to the Postbox UI / UX and Gecko delivers a brand new dark mode so you can celebrate your inner Sith.
Postbox: Post Type button
After some user feedback about the new Post Type selection button, we brought the media / attachment icons back into view. The button label now contains all icons available (depending on plugins installed: Photos, Audio, Video, Polls) so it's immediately clear to the user where to look for these options. We also made sure the button does not show at all if there are no additional post types available.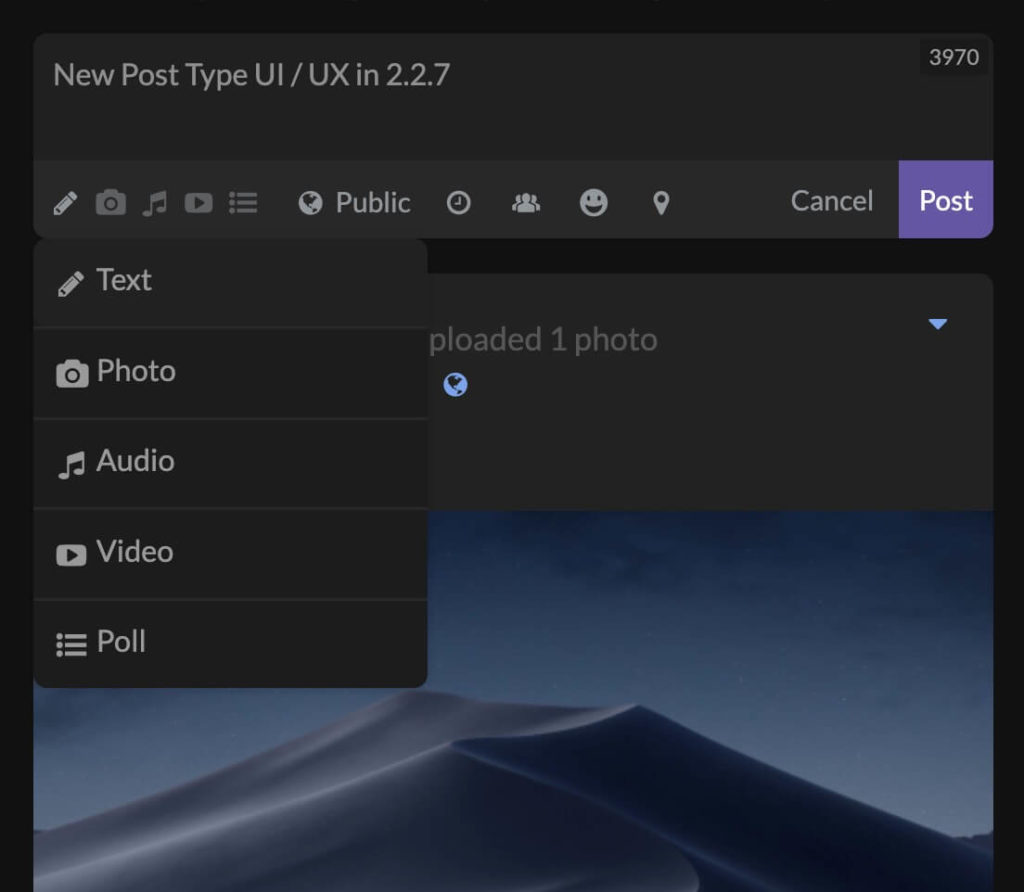 Postbox: Post To Group
The Post To Group pop-up received a minor redesign to ensure consistent user experience when compared to the Post Schedule interface. The button was renamed to "Post To" and now presents two options: "My Profile" (default) and "A Group" which – when selected – opens the group selection interface.
WordPress 5.2
WordPress 5.2 comes out one day after PeepSo 2.2.7 – as usual, all our software has been ready for the upcoming new version of WordPress a long time ago, as we routinely test everything against the Beta and RC versions. It is safe to update your PeepSo site to WordPress 5.2, but it is always recommended to have full backups and test the update on a staging site first.
Gecko Theme: The Dark Side… I mean Mode
Celebrate May the Si(x)th with us. Upgrade your Gecko Theme to the latest version, go to the backend > Gecko > Customize > General and switch it to the Dark Mode. That and other improvements and fixes have been added to this version.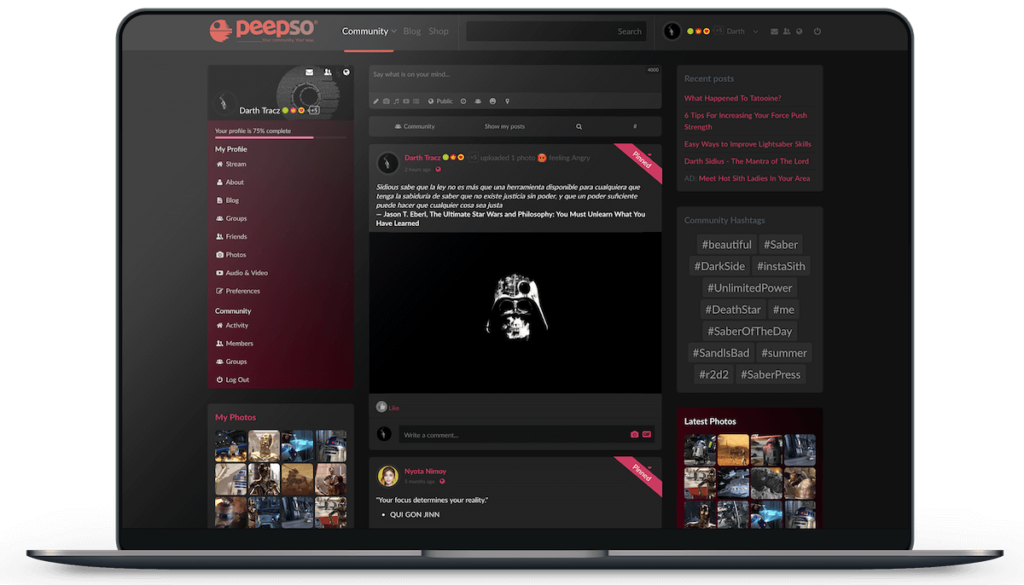 Be sure to check out both changelogs for PeepSo plugins and Gecko here.
Don't have the Bundle but you would like to have access to all current and future plugins hassle-free?
Check our offer!
---