PeepSo 1.5.0 is a major release with lots of changes. Not all of the changes are visible but you will be able to see the design improvements, the addition of 'Read More' links to posts and comments, and the reorganization of PeepSo images, letting you customize your community to fit your needs.
Design Improvements
We removed the gray background from both the Light and the Dark themes. Now PeepSo blends so much better with the backgrounds of various themes. It looks perfect on solid backgrounds and on textured backgrounds based on images or patterns. You can see how beautifully it turned out in the screenshots below.
In addition to removing the background, we also added plenty of small tweaks and changes that help PeepSo to blend better into your site's theme.
'Read More'
Very long posts or comments can take up valuable space on the stream. Allowing members to write really long posts means that other users have to do plenty of tedious scrolling to reach the content they want to read.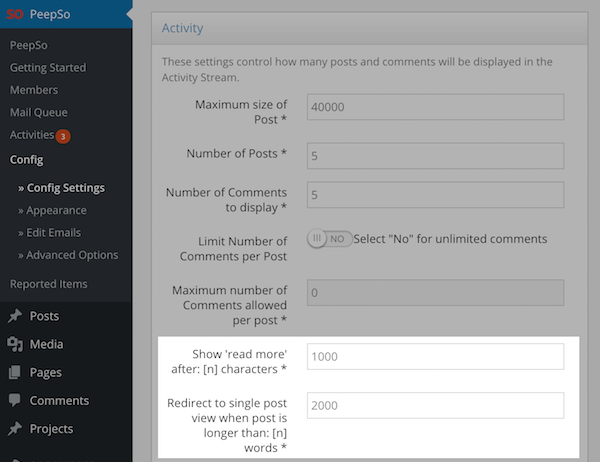 That's why we introduced the 'Read More' feature. Site admins can now set the amount of text to show on each post before a 'Read More' link shows the rest. You can also choose to display particularly long posts in their own view.
Long comments under posts can also be abbreviated with a 'Read More' link, but we didn't create a single post view for comments.
How Read More works in PeepSo.
Navigation Changes
To improve the profile navigation, we shortened the submenu of 'Profile' and put the 'Stream' and 'About Me' sections in separate views. Now the navigation is clearer and simpler for the end user.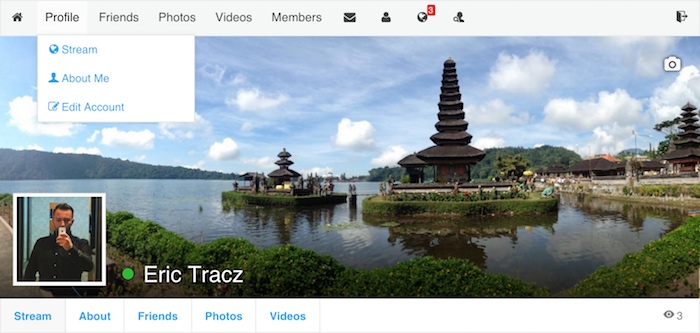 ChatSo Improvements
The biggest improvement in ChatSo is its integration with the PicSo plugin. From this version on, you and your users will be able to send images directly from chat.
Send images directly from ChatSo
The number of open chat windows also now adjusts to the size of your window so you can comfortably open more than four chats at the same time if you want.
ChatSo adapting to your screen.
And users can also decide whether the chat window is minimized or open when they receive a new message.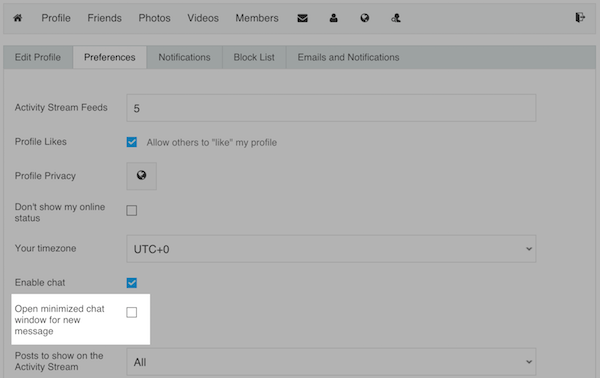 Changes Under-The-Hood
One of the biggest improvements still under way is the preparation of PeepSo for handling customizable profiles. The first phase is done: we have refactored the code so that it can easily handle the existing fields and values in a new DB structure. The next phase will focus on allowing admins to customize the existing default fields, and phase three will introduce new field types including single select, multiple select, text field/area.
Make The Community Yours
You can now customize avatars, profile covers and virtually any image in PeepSo. Overriding PeepSo CSS has always been easy. Now we've made the customization of PeepSo images just as simple.
Other Bug Fixes And Improvements
Whenever you edit the configuration you will receive a notification of a change to the site's values. It's an automatic reminder to save or discard your changes.
Upgrade PeepSo Now
Automatic updates let you move quickly to the latest version—and you can do it all in the backend of your site.
Remember to update plugins in this sequence: ChatSo first, then all the child plugins. Core PeepSo plugin should be updated last. Here's documentation that explains how to upgrade. You can see the full changelog here.
No PeepSo?
The free PeepSo Core version is fantastic. But if you want to unlock the true potential of social networking for WordPress, install the other plugins today.
If you'd like to see what's coming up next, check out our roadmap here.
Comments? Questions?
Please leave them below.