PeepSo – AutoFriends Plugin is a part of PeepSo Foundation. It's small and simple but allows automatic friendship formation between selected users and everyone else in the community.
How It Works
It works like magic! Select a user and add them to the list. All newly registered members will now become friends with that user. To create friend connections between all existing members, just click the 'Befriend all Users' button.
That's it!
Want to stop making new friends? Just remove the user from the list. Existing friendship connections will not be affected but the user will no longer become automatic friends with newly registered users.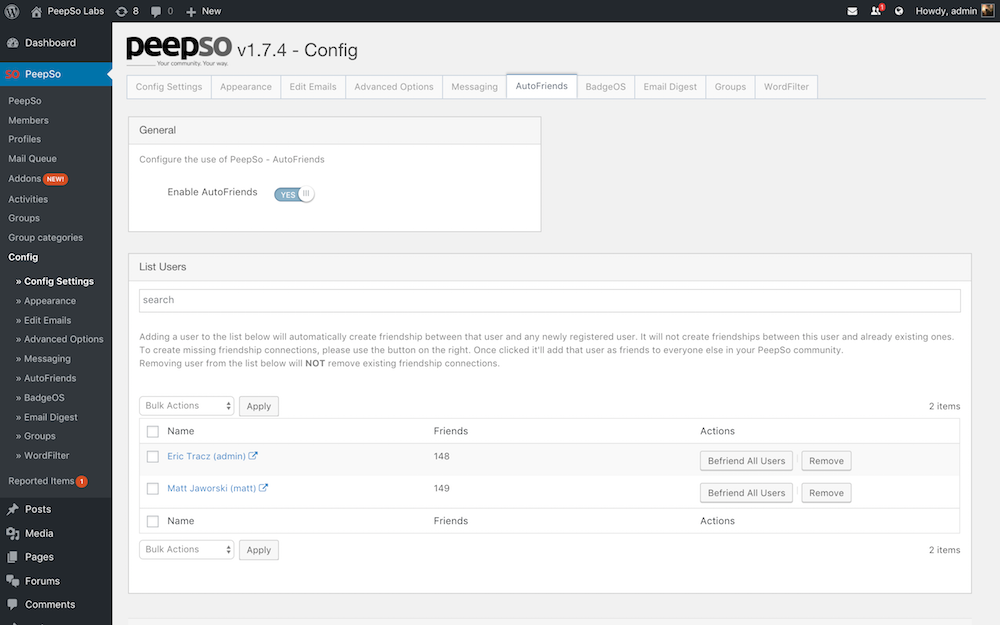 Is It a Standalone Plugin?
The PeepSo – AutoFriends is not a stand-alone plugin. For this plugin to work you must have PeepSo installed and activated, whether it's our Free Foundation or one of our fantastic bundles.
Comments? Questions?
Please leave them below.