A small bugfix release improving compatibility with third parties.
PeepSo & Gecko
We fixed an issue where animated GIFs would not work properly in Photos with Amazon S3 integration enabled. The Groups plugin interfered on occasion with new posts created by users with numeric usernames (mistakenly taking the username for a group ID). The videos configuration page no longer crashes if the shell_exec function is not installed / available.
We also further improved the Early Access "Post Backgrounds" feature to properly strip formatting & HTML. This feature uses a new postbox not based on a HTML textarea, and acts as a test bed for extending this kind of rich tech postbox implementation to the rest of PeepSo.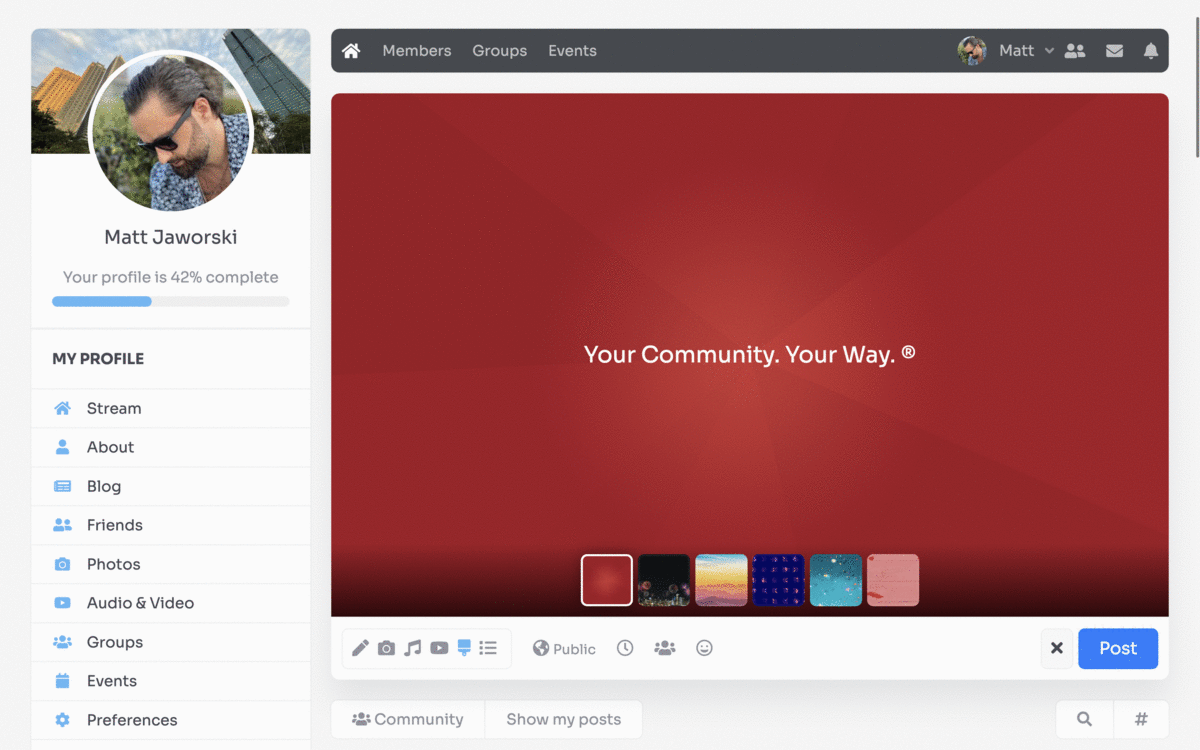 Third party compatibility
The latest BadgeOS tended to break our video upload & conversion process, so we took care of it in this release. The PMP checkout flow has been fixed to work with third party gateways.
Reminder: PHP 7.3 and WordPress 5.5 are now required
Just in case you missed the previous releases: starting with the previous major release (3.4.0.0) we have further discontinued support for older PHP and WordPress versions, and PeepSo now requires PHP 7.3 and WordPress 5.5. We recommend PHP 7.4 and WordPress 5.7.
Watch the 3.5.0.0 release video
Don't have the Bundle but you would like to have access to all current and future plugins hassle-free?
Check our offer!
Ultimate Bundle – 1 Year
Get access to every single plugin and theme we have on offer.
1 year of free updates
1 year of 24/7 * Technical Support
1 year access to future plugins (if any)
Early Access Program
Our ❤
---