An update focused on Gecko & PeepSo Foundation UI improvements
Gecko
We are now able to define a custom logo height both for the desktop and mobile logo variations. Page options let you enable a container box, so that the page content is not rendered directly over the main background color.
We also made sure the WordPress RSS page is not included in the Gecko Guest Redirect and fixed an issue with the header icons losing their vertical alignment after changing the header size.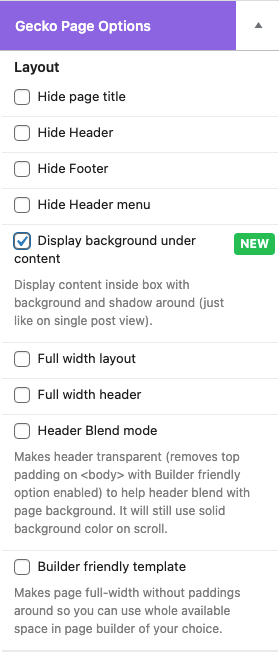 PeepSo
There are only a few small changes in PeepSo itself, as we continue working on PeepSo 3.3.0.0 which will be the first version officially compatible with WordPress 5.7.
Watch our live stream!
PeepSo Engineering Update is a series of live videos covering some more technical topics, whenever something big or interesting enough happens with PeepSo. Check it out!
Don't have the Bundle but you would like to have access to all current and future plugins hassle-free?
Check our offer!
---