Introducing new navigation options and Early Access performance features
New navigation options: Following & Saved
The ability to view only followed and saved content has existed in PeepSo for quite a while now, but some users reported concerns that these features are a bit hard to find when buried in the stream filters area.
In this release we let you enable the PeepSo navigation links related to these two stream filters. You can only enable them if your primary stream filter is set to "Community" and you do not use "sticky" stream filters. To make things easier to configure, we moved these two settings to navigation config as well.
When enabled, the new menu items will show right under / next to the Community link.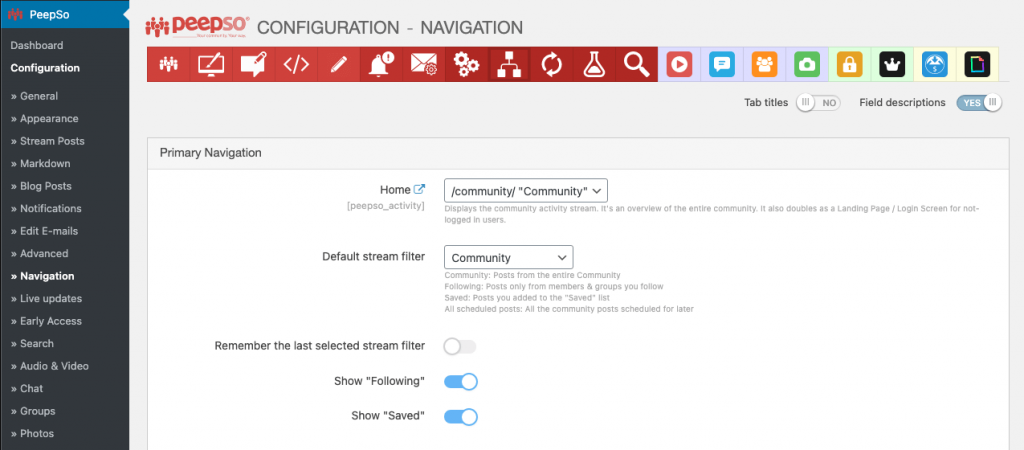 Early Access
Experimental Fast Queries were moved to the Early Access plugin, which is a natural home for experimental features like this. We also added a new section – Experimental Fast Friends Queries which helps with a reported slowness issue for users who have thousands of friends.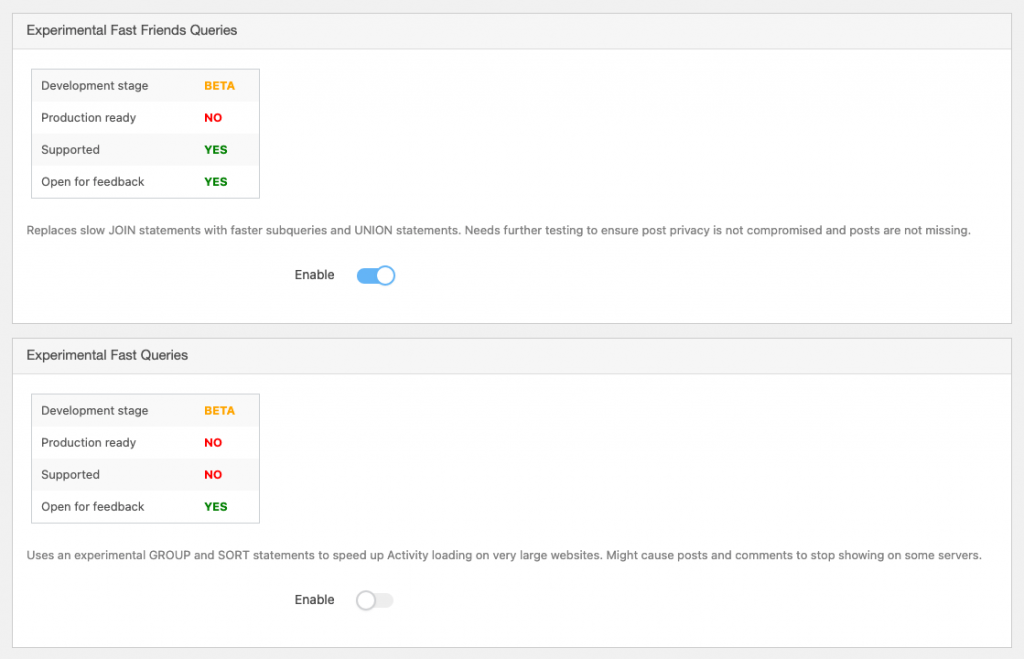 Other improvements
We improved the behavior of profile and group covers on mobile devices, including repositioning interface and aligning them on page load. Gecko 3.0.4.0 also ships improved LearnDash support. As always, a full changelog can be found here.
Don't have the Bundle but you would like to have access to all current and future plugins hassle-free?
Check our offer!
---