PeepSo 2.4.0 brings another round of small improvements and fixes as well as a new third party Social Login solution integration.
What's new in PeepSo?
The "show unread only / show all" button in the notifications overlay is now "sticky" – it remembers your last choice between page loads. This way it's easier to go through multiple unread items without the need of repeatedly clicking "show unread" every single time.
The admin is now able to define whitelisted IP addresses that will be exempt from the "brute force protection" engine. This way they can make sure to never accidentally lock themselves out (provided they have a static IP).
Profile fields now have a "half width" option which applies in the registration form – giving the admin greater control over the layout. The date fields validation now allow a bigger date span (it used to be only +/- 100 years).
Users can now cancel their request to join a group if they happen to change their mind. Group owners / administrators can also disable reactions and comments in read only groups.
We also fixed a handful of small CSR engine issues related to WordFilter, Mentions and Hashtags getting in each other's way when parsing content. CSR is now also responsible for highlighting links in posts, and the Markdown generated URLs have a "nofollow" flag.
TwistPress Social Login Integration
As some of you might know TwistPress was created as a PeepSo, Inc. spin-off business just a few months ago to provide WordPress solutions that do not fully belong to the PeepSo ecosystem. So far we released a great EDD toolkit, MagicLinks plugin and the rebranded Developer Tools.
Today the TwistPress offer is extended with a Social Login plugin. For years we've been receiving an overwhelming amount of requests for creating a social login solution for WordPress which works, is easy to use and comes with technical support.
We needed some time to gather funds and manpower to invest in a solution like that, especially since there already is competition out there. The plugin is not released as part of the PeepSo suite because it can work with WordPress independently and with a multitude of plugins (BuddyPress, EDD, WooCommerce etc.). As such it is released under the TwistPress brand.
TwistPress Social Login comes with its own widget which you can place anywhere. On its own does exactly what it's supposed to: provide registration / login options to your users with 3rd party services. Currently implemented providers are: Facebook, Twitter, Instagram, Google, LinkedIn, GitLab and Tumblr.
The free PeepSo foundation integrates with it by importing first name, last name and birthday as well as avatar. It also allows displaying social login options within PeepSo itself: PeepSo Profile Widget, Landing Page and Registration.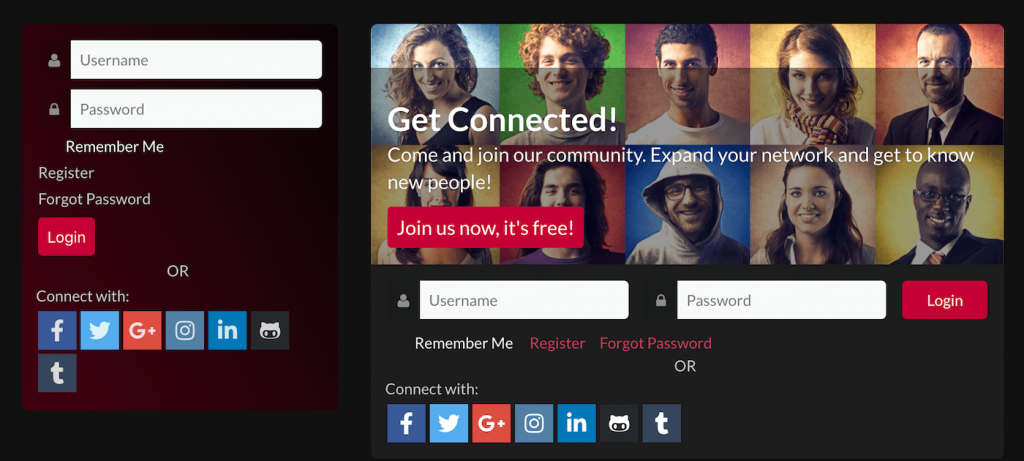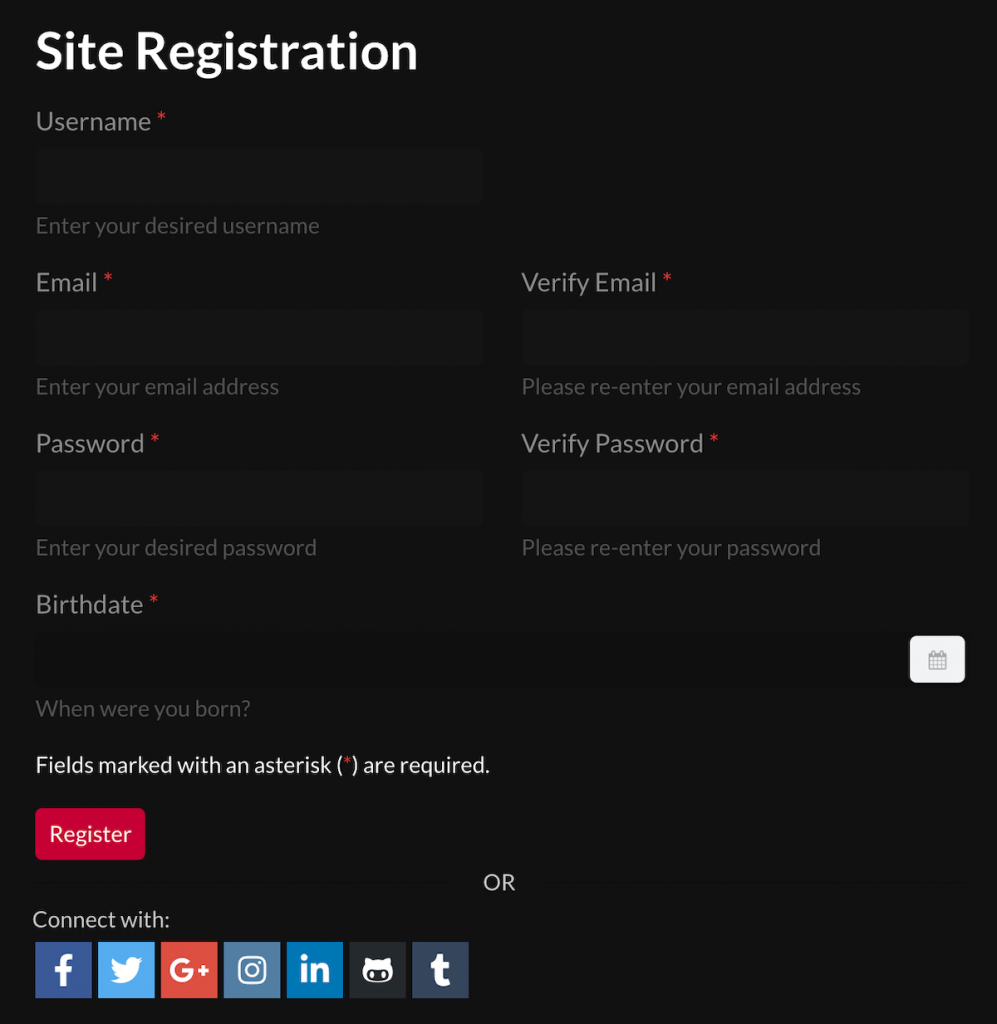 You can get the TwistPress Social Login plugin from the TwistPress site. Right now the PeepSo integration is in its BETA stage. It should stay in it for about a month or so depending on the amount of reports we get (if any).
The regular price of the plugin is $29. However, for a limited time and only to PeepSo users we offer it 50% off for the first year. Just use the promo code: peepso on checkout. If you'd like, you can get the whole TwistPress All Access Pass Bundle giving you access to all current and future TwistPress plugins at 50% off (for the first year) with the same promo code. The code expires in a couple of days so don't wait too long.
Don't have the Bundle but you would like to have access to all current and future plugins hassle-free?
Check our offer!
---