PeepSo 1.8.3 has just been released. With it a bunch of new features and improvements to existing plugins. Of course, this release was preceded by the release of PeepSo – Advanced Ads Integration Plugin that allows you to monetize your community in a totally new and unseen way in the WordPress world. Go check it out if you haven't already it's simply awesome!
New in 1.8.3
Core
User cover on PeepSo Profile Widget. It makes all the difference, shows the users their cover right on the widget. It's more visually stimulating and gives your users an even more personal feel to Your Community. You can enable it by going to the backend of your site > Appearance > Widgets and edit the PeepSo Profile Widget's settings.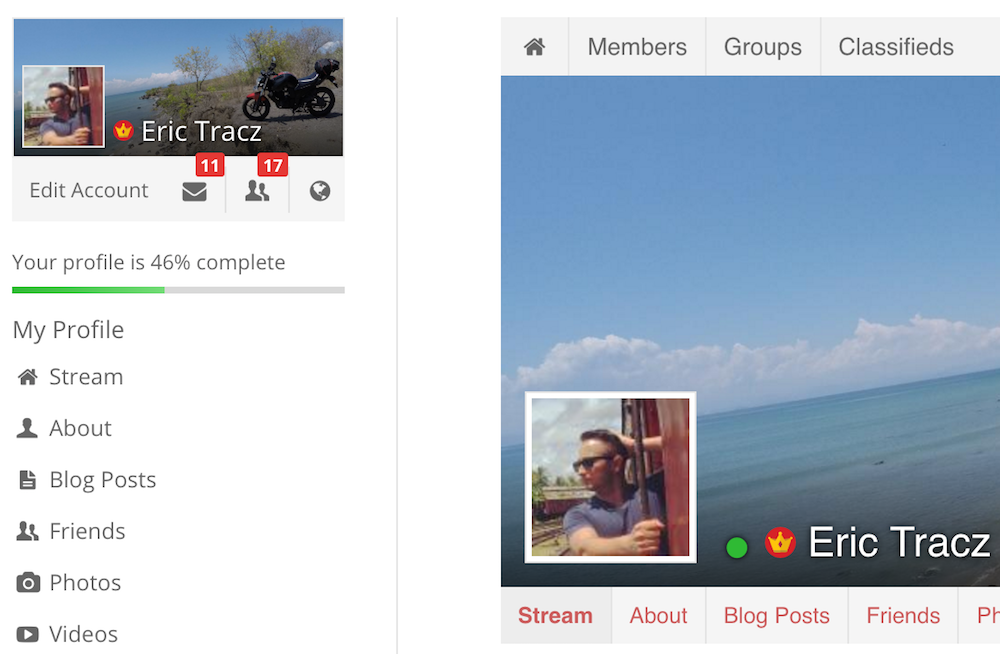 Polls
A much asked for feature was added to this release. The ability to change your vote in a poll. Of course as an admin you can decide whether to allow your users to change their votes or not. It's as simple as flipping a switch in the backend. So to allow or disallow it you can simply go to the backend > PeepSo > Configuration > Polls tab.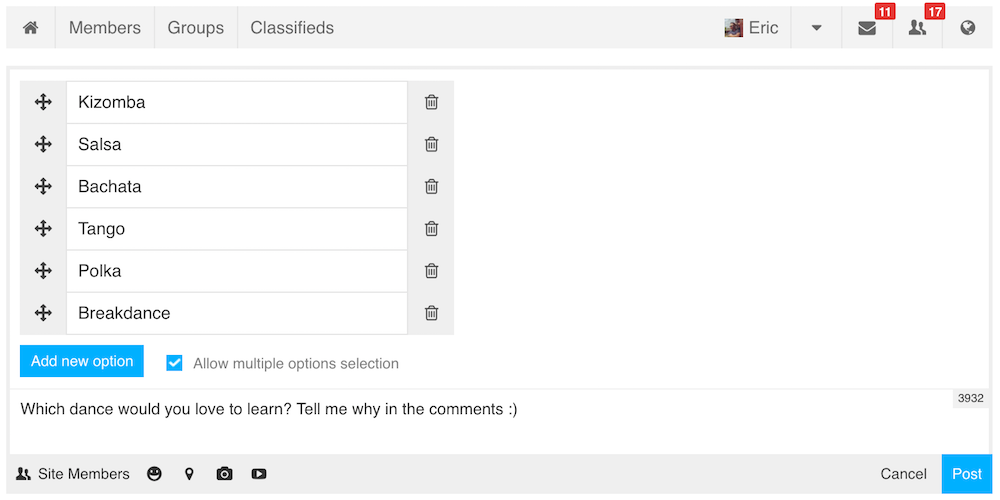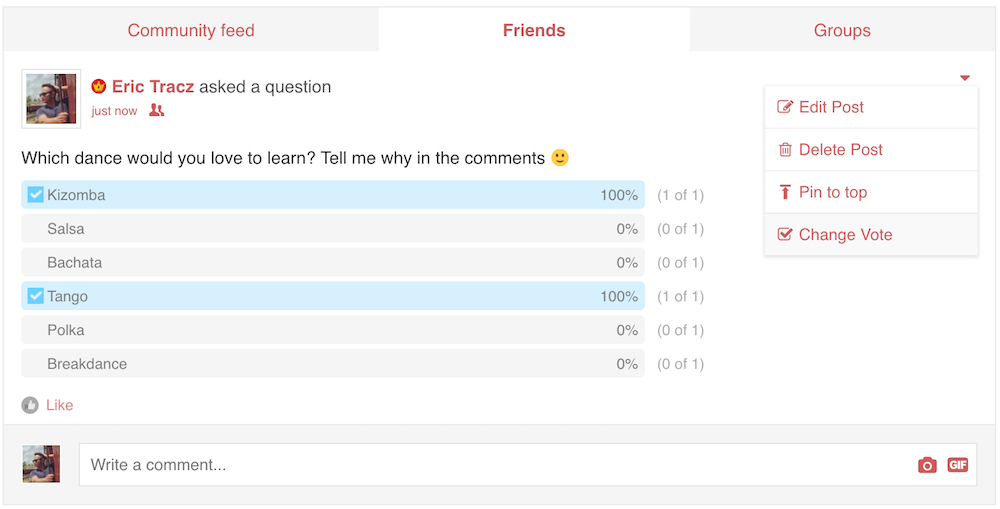 Let Your Community Create Polls
Add Polls to Your Community!
Groups
Add Users to Groups
Group invitations was something introduced quite some time ago, but it wasn't enough for some communities. We've been asked a lot about the possibility to simply add users to a group so with this release admins get the possibility to add users to groups and not just send them invitations. You can decide whether to allow users to be invited or added to groups.
Delete Groups
Admins can now delete groups permanently. Previously only unpublishing groups was possible. Right now if you want to get rid of a group completely, you can go to the backend of your site: PeepSo > Groups, select the group or groups you want to remove and simply delete them. This can't be reversed, so be careful which groups you're deleting.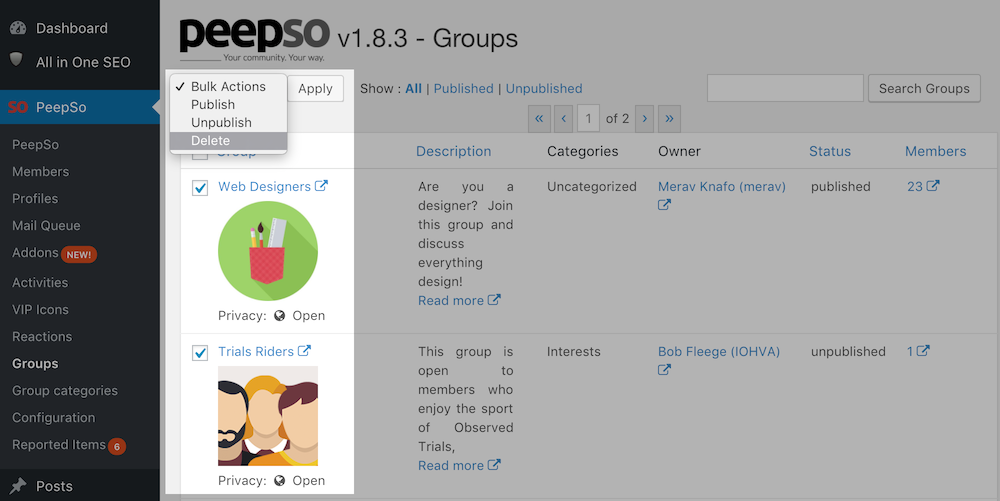 BuddyPress Migrator
We've taken another look at the BuddyPress Migrator and made sure that everything we can migrate is being properly migrated to PeepSo. That includes a number of 'under the hood' fixes and improvements like deep nested comments, group member count and so on. Rest assured that whatever can be migrated to PeepSo it will be migrated. You can get the migrator here.
Improvements
On the improvements front we worked on multiple plugins, including the core. Many are 'under the hood', but the ones that you'll definitely notice are showing extra genders in PeepSo Dashboard if you have more than the default ones. The behavior and the flow of adding a post with a Poll was also improved so there's no scenario where the post can be empty or a poll posted with blank options.
BugFixes
A number of fixes was also added to this release. The ones worth mentioning are the notification numbers not displaying properly if the notifications go above 3 digits, drag and drop issues with Chat, handling expired licenses, search improvements in WPAdverts Integration plugin and so on. You can see the full changelog here.
Upgrades
Should you experience any issues with upgrades, simply go to the backend of your site > Dashboard > Updates, select all PeepSo plugins that need to be updated and click 'Update Plugins'. Once that's done, refresh the page and make sure to update PeepSo Core plugin as well. When that's finished go to: Plugins list and just double check that all plugins are active. If not, simply select and activate the plugins. Should you have any issues or questions, please do contact us.