PeepSo 1.4.2 is a hotfix release that also features small improvements. We addressed a few issues that were brought to our attention and that we felt needed immediate care.
We also added a setting in users' profiles that allows them to show whether or not they're online. Not everyone wants to share that information and we do understand the need for privacy. Your users can change their setting in their preferences.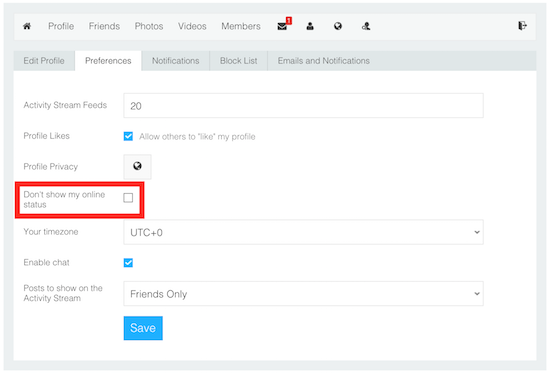 Other fixes include fetching links in the PostBox, email notification link improvements, and corrections in the advanced tab when saving changes.
Upgrade PeepSo Now
Automatic updates let you move quickly to the latest version—and you can do it all in the backend of your site.
Remember to update plugins in this sequence: ChatSo first, then all the child plugins. Core PeepSo plugin should be updated last. Here's documentation that explains how to upgrade. You can see the full changelog here.
No PeepSo?
The free PeepSo Core version is fantastic. But if you want to unlock the true potential of social networking for WordPress, install the other plugins today.
If you'd like to see what's coming up next, check out our roadmap here.
Comments? Questions?
Please leave them below.