More and more 3rd party developers are interested in developing plugins for PeepSo. Our friends from WBCOMdesigns.com have created 2 integrations between PeepSo and popular forum plugins. Visit their site or follow direct links below to see the details of those plugins.
bbPress & wpForo Integration Plugins
They both do almost exactly the same. Just for different forum plugins. These Integrations for PeepSo let you sync your bbPress or wpForo forum conversations with your PeepSo Posts on the Activity Stream. You can easily setup discussion forums inside your PeepSo powered community.
The plugins allow site admins to customize activity attributes with simple setting options. No programming knowledge is required. Members can also enable & disable syncing of their forum activities with PeepSo Posts. The integrations of course come built-in PeepSo profiles, so users don't have to maintain multiple profile views.
You can definitely learn more about the integrations if you click the links below. I'm more than sure that @peepso_user_11491(WBCOMdesigns) will be more than happy to answer any and all questions about these integration plugins. That's their official profile on our community.
Get bbPress Integration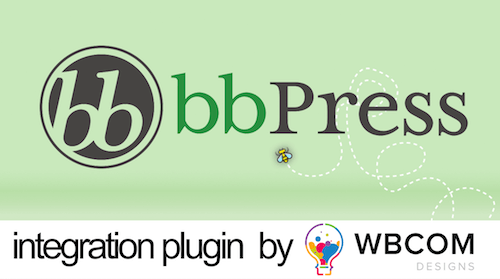 Get wpForo Integration