In my last blog post I introduced PeepSo 1.6.0, explained all the core enhancements and new features… and mentioned that we also have some new and much-needed widgets.
They're very cool!
Widgets – Increase Community Engagement
The six new widgets make your community more dynamic and engaging. You can start using them as soon as you upgrade PeepSo and all its plugins to the latest version. You can find them on the WordPress admin widgets page (Appearance -> Widgets).
Friends' Birthdays
Everybody wants to feel special on their birthday! This new PeepSo widget allows your members to see who has a birthday today, and whose birthday is coming up tomorrow or in the following days.
If members want to keep their birthday a secret, they can choose to hide their special day by choosing "Only Me" on the privacy settings.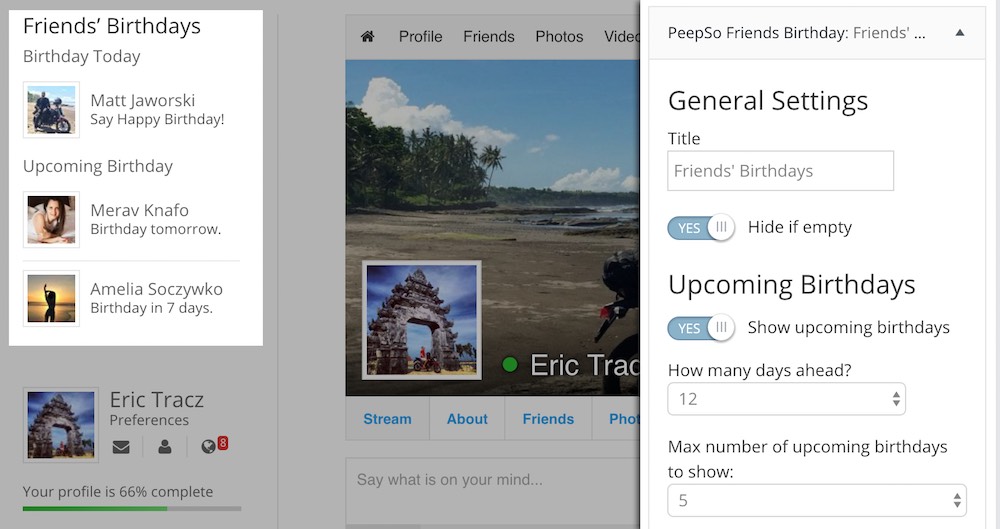 Mutual Friends
Seeing the friends that a member has in common with other friends helps them to form small gangs of their own. They can chat among themselves, swap stories and arrange to meet in real life. Admins can put this widget in any position on the site but we found that it works best in the 'PeepSo' widget position.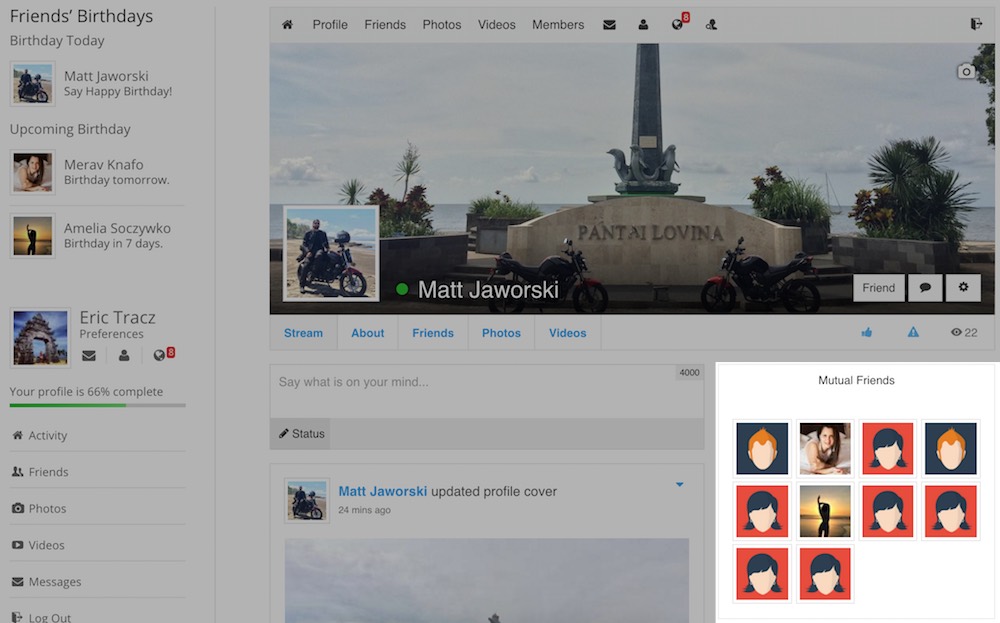 Latest Community Photos
This widget is a part of the PicSo plugin and shows the latest public photos uploaded by the community members.
Latest Community Videos
This widget is a part of the VidSo plugin and shows the latest public videos added by members.
Latest Members
This widget shows all the newly registered members. Old hands can give them a warm welcome, and visitors can see how active your community is… and jump right in.
Online Members
This widget shows a list of all members currently online. They'll be able to drop each other a line and know they can get a response right away.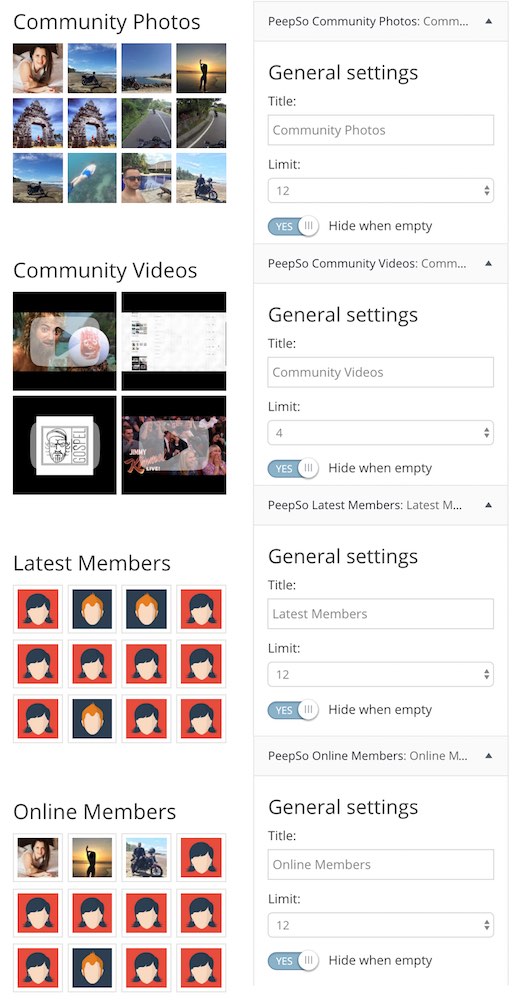 Try The New Widgets Now!
If you haven't upgraded PeepSo to 1.6.0 yet, now's the time!
No PeepSo?
The free PeepSo Core version is fantastic. But if you want to unlock the true potential of social networking for WordPress, install the other plugins today.
If you'd like to see what's coming up next, check out our roadmap here.
Read More About PeepSo 1.6.0
Comments? Questions?
Please leave them below.