The Secrets of Successful Online Communities
Treat this position as a necessary read for anyone who wishes to create a successful online community.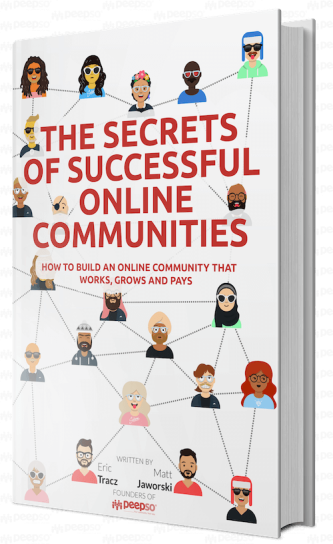 Treat this position as a necessary read for anyone who wishes to create a successful online community.
Community is not something that can be forced. It needs to grow organically. Commonality works like this magical force that attracts and gathers people. We are, after all, social animals.
The Internet helped us overcome many limitations including, but not limited to, our physical location. In the beginning we were able to find other people interested in the same or similar things on dial-up bulletin boards.
The dawn of the Internet was already yearning for some form of idea exchange and technology was born from the sheer need for it. Mailing lists and Usenet groups led to the birth of online forums.
All of it worked well, but people wanted something more. More social, more human interaction. That's how social networking was born. Now it's not only huge, it's collectively one of the biggest business sectors ever created.
All it took was a couple of decades for the technology to meet mass acceptance.
All good and well, but some claim the big social networks grew too big. We lost something. There's no intimacy. There's no privacy. There are too many distractions. There's way too much advertising. People want to take a step back.
But to where? A step back to the comforting space of smaller, focused communities where they can take an active part and feel heard.
That's where you come in.
This is your time to shine; your time to create that space. Are you up for it? Download our free ebook today.
Discounted Price. All Current PeepSo Plugins. All Future PeepSo Plugins. Single License Key. Single Purchase. Single Subscription. Full Technical Support. Upgrades. Updates.
* Screenshots show PeepSo and some of its plugins like: Photos, Videos, Hashtags etc. with PeepSo Theme: Gecko. Screenshots are for presentation purposes and the outcome may vary with other themes, plugins installed and configuration selected.
** Third Party Base Plugins are not a part of any purchase like: PeepSo Ultimate Bundle. PeepSo Integration and Monetization plugins usually require Third Party Base Plugins (Advanced Ads, BadgeOS, LearnDash, myCred, Paid Memberships Pro, WooCommerce, WPAdverts, Easy Digital Downloads). Third Party Base Plugins are either free or need to be purchased at a Third Party website. PeepSo support only covered the integration between PeepSo Inegrations and Monetization plugins and Third Party Base Plugins. We do not test nor officially support any Third Party plugins to said Third Party Base Plugins. The support of Third Party Base Plugins is always provided by their respective developers.
*** Every purchase even of free PeepSo Foundation Plugin automatically creates an account on PeepSo.com from which you can be served the purchased products. All purchases and accounts are subject to the Refund Policy, License Agreement, Support Policy and Privacy Policy.