Leanne Hughes is an internationally respected body modification artist (specialising in body piercing), and has recently moved from Australia to London to continue her professional development. Her next project is a membership site focused on connecting industry professionals with trusted vendors (conceived and built by Samppa and Aneta VonCyborg, owners of VonCyborg Body Art). We spoke to her about social media and the body modification industry; the pros, the cons and the potential.
Tell us a little bit about yourself, and your background in the industry.
I grew up as a somewhat isolated and lonely individual, never really feeling like I fit in, until seven years ago when I began my career in the body modification industry as a body piercer at The Piercing Urge in Melbourne, Australia. The body modification community is my family and I am very much at home within it. I did my piercing apprenticeship at The Piercing Urge, Australia's leading body piercing and tattoo studio. I fell quickly into it, piercing came very naturally for me and after a few years I started specialising in genital piercing and had a lovely and loyal client base.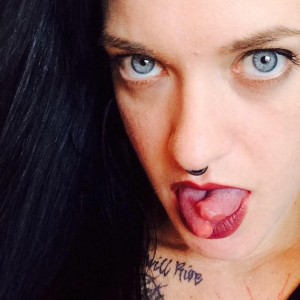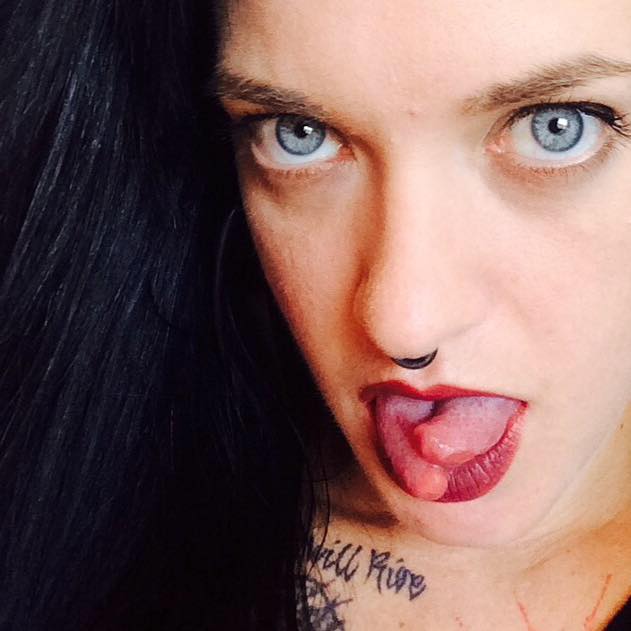 At the start of the year I made the decision to leave Australia, pursue my desire to travel and my dreams to move further into the body modification scene. On June 30th 2015 I flew to London and have been residing there with Samppa and Aneta VonCyborg. Samppa VonCyborg is one of the world's best known and respected body modification artists; body modification has its roots in the piercing industry, but has developed and progressed into more extreme modification of the body.
I am currently working as a Personal Assistant to the VonCyborgs, as well as working part time in a well known tattoo studio, Love Hate Social Club London, which is part of the famous Love Hate Tattoos chain by Ami James of Miami Ink. Body Piercing, modifcations, tattoos, scarification and  body suspension are my biggest passions. My personal modifications include several piercings, heavy tattooing, scarification and a tongue split. I also partake in body suspension when I can, it is the most beautifully intense and euphoric experience I have ever known.
Do you think social networking has had an impact on the piercing community, and how people perceive body modification?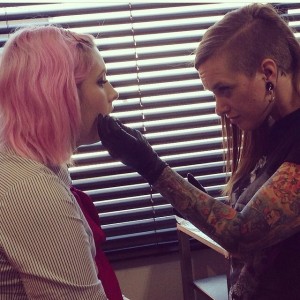 Social networking has definitely had an impact of the piercing community and the way people perceive body modification. I believe for the most part it has been a positive impact in that it has brought the industry into the mainstream and it is becoming more accepted in society to be pierced, and tattooed, and the more extreme modifications are also becoming more accepted. There is definitely a fascination held by those not involved in the scene. However there will always be people who view modification negatively and will judge harshly. But that goes with anything in life.
What are the upsides and downsides of social networking, from your professional point of view?
The downside to the industry being brought into the mainstream is that the line between those passionate about modification and those being modified to be "cool" has become blurred. And sadly, true artists are being "copied" by individuals not good enough or qualified to be offering modifications. This includes not only piercing and tattooing but sadly extreme procedures such as tongue splitting and ear pointing. It is one thing to receive a dodgy piercing that you end up having to take out, or a bad tattoo that you have to get removed or cover, but it is another matter altogether to have what is technically a "surgical" procedure performed by an incompetent artist and suffering severe medical conditions and/or disfigurement as a result.
That said, there is thankfully a good deal of focus and effort made by the industry to communicate the importance of doing research before undertaking in any form of body modification, whether a simple ear piercing, a tattoo or a tongue split.
Facebook, Instagram and the other major social networks have fairly strict content policies; have you ever seen photos reported that you don't believe should have been?
I have definitely seen photographs that have been reported with no need to have been, generally by those who are narrow minded and judgmental. I personally posted a photo on Instagram of a male nipple piercing I did and it was reported as nudity as someone thought it was a female nipple (off topic, but for the record I strongly support the "free the nipple" movement).
On the other side of that I have also seen photographs posted that definitely should be reported. I think the way social media sites, Facebook and Instagram particularly, moderate posts needs improvement.
Are there online communities for piercers outside of the "major" social networks – if so, how popular are they? If not, do you think there's a market for one?
Outside the realm of Facebook, Instagram and Tumblr, there really aren't any alternative social networking sites for the piercing and modification industry. Fetlife has become a means of communication, but is not an industry specific site. BMEzine was the biggest site for the industry, an online magazine noted for coverage of extreme body modifications, but sadly it has slowly been diminished over the years – the founder of the site, Shannon Larratt, passed away in March 2013.
I think there could potentially be a market for industry specific sites, but with the ability to create forums and groups, either public or private, on Facebook this is perceived as a much easier and more favorable option. These forums and groups, more so the private ones, give piercers, tattooists and modification artists a means to communicate, share, ask questions, seek advice, discuss and debate. The privacy also allows the sharing of photographs that would not be permitted to be shared publicly, so that is definitely a bonus. There are many forums and groups, some piercing only, some tattooing only, some extreme modification only, some shared. Some are wonderfully informative yet some are not so great, as is the way with any industry.
I personally would love to see an industry specific social networking site, however I don't see it happening any time soon due to the dominance of Facebook.